Quick wit and courage save Bagerhat boy from crocodile's jaws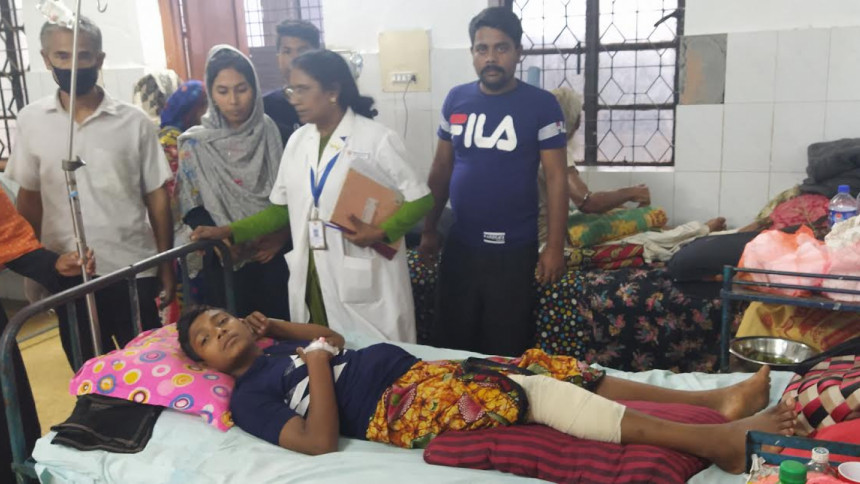 A ninth-grader narrowly escaped serious injury or worse when he was attacked by a crocodile at the shrine of Hajrat Khan Jahan Ali in Bagerhat today.
The incident took place this noon when 15-year-old Sheikh Rakib was bathing on the steps of the shrine's pond, home to at least four marsh crocodiles, reports our Bagerhat correspondent quoting the victim.
"I was bathing on the steps when the crocodile suddenly came out of nowhere, bit my right leg and started pulling me into the water. I began hitting its eyes and nostrils with my fist and at one stage, it let me go. I pulled myself to the bank immediately," Rakib, a resident of Ranvijaypur village near the shrine and a student of K Ali Dargah Secondary School, said.
Rakib is now being treated at Bagerhat Sadar Hospital.
"He has some injuries from the bites on his side. We dressed his wounds and gave him necessary treatment. He is now out of danger," said Dr Farhan Atiq of the hospital's emergency department.