Smarter approach needed to save series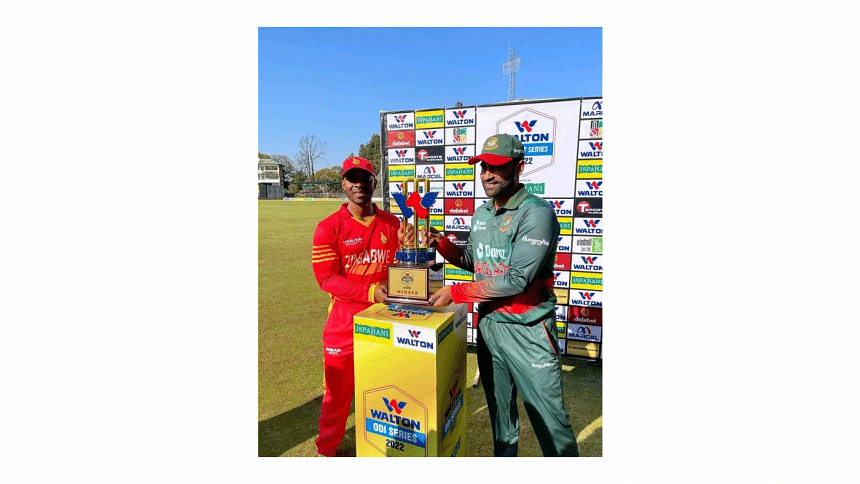 Before the first ODI, Bangladesh skipper Tamim Iqbal was of the opinion that the Tigers were favourites going into the three-match series against Zimbabwe. But he did warn that Bangladesh would have to play their best cricket to beat the hosts.
That warning foreshadowed what happened in the first game, when the visitors lost the series opener on Friday by a convincing five-wickets margin, a result that brought an end to Bangladesh's 19-match winning streak in ODIs against Zimbabwe stretching back nine years.
However, as Bangladesh prepare for the second ODI today in a bid to rescue the series, it is important to not only play their best cricket but also smart cricket in order to outwit Zimbabwe. On paper, Bangladesh are a better side than a Zimbabwe team missing around 7-8 of their regular players. Yet, the Tigers are the ones under pressure.
It is the ODI format that has been the comfort zone for Bangladesh recently. But with a sudden and unprecedented defeat to a side ranked eight places below them in the ICC ODI Rankings, their confidence seems to have been dented.
The fact that a defeat today would see Bangladesh surrender a bilateral ODI series against Zimbabwe for the first time since 2013, thereby bringing an end to a winning streak of five series in a row, will only add to that pressure.
If Bangladesh are to shrug off that pressure and emerge as winners today, they definitely need to do things differently. While Sikandar Raza and Innocent Kaia's heroics to propelled Zimbabwe in Harare in the first ODI on Friday, it is undeniable that Bangladesh's bland approach impacted the outcome heavily.
To begin with, the visiting players made an error in judgement when it came to reading the pitch and conditions for the game and the team combination needed for such conditions. With batters not facing much trouble negotiating deliveries, a much more aggressive approach was needed from the batting line-up -- especially considering the Tigers had eight wickets in hand when they concluded their innings.
Meanwhile, Bangladesh's decision to not include a left-arm spinner in the eleven not only made them yearn for variation when needed, but also aided the Zimbabwe batters during a smooth sail in chase.
To make matters worse, Bangladesh's fielders ensured the momentum would not swing back their way with another typically bad display, dropping a total of four important catches and squandering a stumping opportunity.
With the series on the line, Bangladesh will have to rectify their mistakes and come up with a renewed attitude for today's game even as they contend with added challenges of injuries, including to key batsman Liton Das.