Police probing whether traders' conflict was behind Bangabazar fire
Says DMP commissioner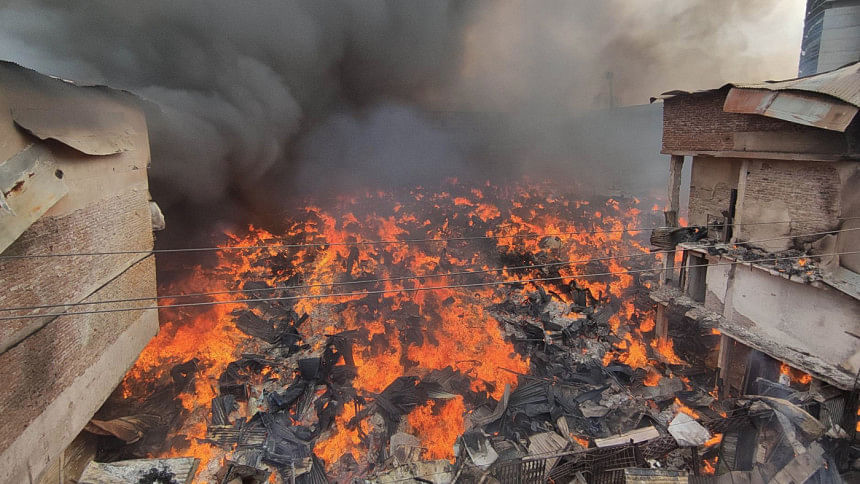 Police are investigating whether Tuesday's fire at Bangabazar Shopping Complex was the result of a conflict between traders over construction of a multi-storeyed building at the complex.
Dhaka Metropolitan Police (DMP) Commissioner Khandaker Golam Faruq came made the remark while replying to queries of journalists at FDC today.
There was a dispute among the businessmen of Bangabazar over building a multi-storeyed building at the complex, the DMP commissioner said.
"It's being investigated whether this conflict is the reason behind the fire. The fire service is also investigating the reason behind the fire," he said.
The DMP commission said the attack on the Fire Service and Civil Defence Headquarters soon after the fire broke out was "pre-planned".
The fire service headquarters is close to the Bangabazar Shopping Complex.
Eleven people have been arrested so far in this regard and police are investigating their purpose of carrying out the attack, said the DMP boss.
The commissioner was talking to reporters after attending a debate programme on adolescent crimes in FDC.