Malaysia hints at making recruitment easier
Says expatriates' welfare minister after meeting Malaysian home minister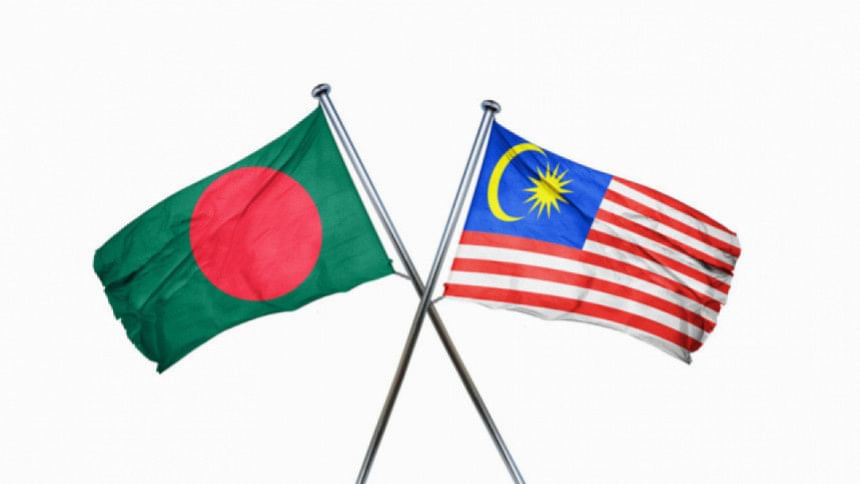 Expatriates' Welfare and Overseas Employment Minister Imran Ahmad today said Malaysia indicated a significant change in terms of hiring Bangladeshi workers making the recruitment process much easier and transparent.
"I believe we are going to get something very good," the minister told reporters after his meeting with Malaysian Home Minister Saifuddin Nasution Ismail.
Appreciating the level of sincerity shown by the Malaysian minister, the expatriates' welfare minister said they had a fruitful discussed over all the relevant issues.
"Everything that is related to our worker's interests has been discussed. There is the matter of cost and the matter of going there. Everything has been discussed. One thing must be remembered, this (Malaysian) government is a new government. Whatever, we had talked about with the previous government, now there will be a big change. He has assured this," Imran Ahmed added.
Regarding the Memorandum of Understanding (MoU) signed between the two countries earlier, Minister Imran said if required the MoU will be revisited and they will bring more changes to make the process easier.
But the Malaysian minister did not give the final decision yet, the Bangladesh minister said, adding that the joint working group meeting will be held very soon where both sides will finalise the things after discussion.
On December 19, 2021, Bangladesh and Malaysia signed a MoU regarding the employment of Bangladeshi workers in the Southeast Asian country.
The Malaysian Home Minister wrapped up his "working visit" to Bangladesh this afternoon.
It was the first minister-level visit from the Southeast Asian country since the formation of a new government there.
The Malaysian home minister also had a meeting with his Bangladesh counterpart Asaduzzaman Khan at State guesthouse Padma.