IGP asks OCs to gain people's trust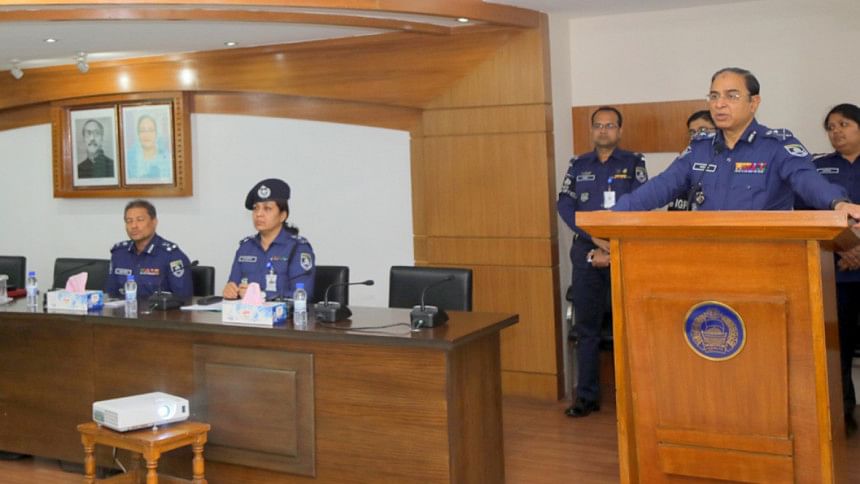 Inspector General of Police (IGP) Javed Patwary today asked policemen to earn confidence and trust of people while discharging duties.
"Show good manner to people and provide them services as early as possible," IGP Patwary came up with the call hinting the service pattern of the officer-in-charges of all police stations across the country.
While addressing a conference held at Police Headquarters in Dhaka this afternoon, he also asked the police officials to go to the people, encouraging them taking services from the law enforcement agency.
Terming police stations as an important service unit of police force, he called upon the lawmen to engage themselves for serving the people's purpose.
Meanwhile, the Police Headquarters is engaged in providing professional trainings to the OCs across the country in a bid to improve their capacity so that they can ensure legal supports to the people.
A total of 692 OCs across the country will come under the training programme in phases, the police chief said.
The training sessions will be conducted on different current issues including violence against women, rumours and cyber-crimes, he added.