BCCI meeting may discuss Kamal flare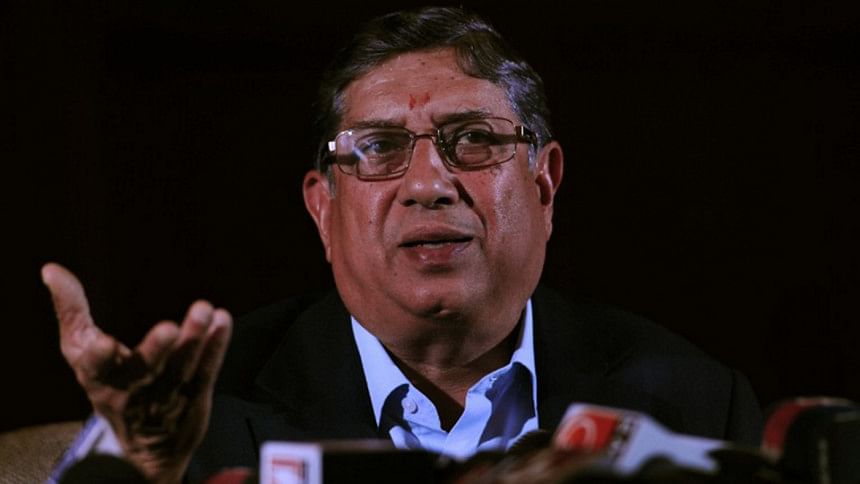 The first meeting of the reconstituted working committee of the Indian cricket board (BCCI) will meet in Kolkata on April 14-15 where the issue of sharp criticism by Bangladesh's Mustafa Kamal of ICC Chairman Narayan Srinivasan may come up for discussion.
Sources in Srinivasan camp say they will rake up the outburst of former ICC president AHM Mustafa Kamal, while announcing his resignation from ICC a few days ago, at the meeting, our New Delhi correspondent reports.
Kamal's remarks have put a strain on ties between BCCI and Bangladesh but it is unlikely to snowball, given the cosy relations between the governments of the two countries.
Significantly, the Board of Control for Cricket in India has not officially reacted so far to Kamal's remarks, which is somewhat uncharacteristic as it had in the past been quite fast and sharp in reacting to such actions.
One reason for that, Board sources said, is that BCCI expects a categorical statement from Bangladesh cricket board distancing itself from Kamal's statements. If that happens, there is no reason why the two Boards cannot put behind the rough edges in their ties, created by his remarks, behind them and move on.
BCB President Nazmul Hassan's remark yesterday that his Board's complaints about umpiring in the quarter final against India and Kamal's remarks would not hit relations is seen in BCCI as a sign of Bangladesh's piping down and not let things become murkier.
Besides, the Indian Cricket Board is divided on how to handle the situation arising out of Kamal's statements of the umpiring decisions—whether to take a confrontationist stance or adopt a let-bygone-be-bygone approach.
The April 14-15 meeting of the BCCI working committee is likely to give an indication towards this.