The hustle culture is a lie, here's why
Recent times have seen a significant rise in this culture of putting work above everything else and putting everything you have into working hard. Known as the hustle culture, this lifestyle teaches people that overworking is the only way to earn respect, whether it be from others or yourself. If you are not putting every possible minute of the day into something productive, you do not have what it takes to be successful. If you are not working overtime, are you even working?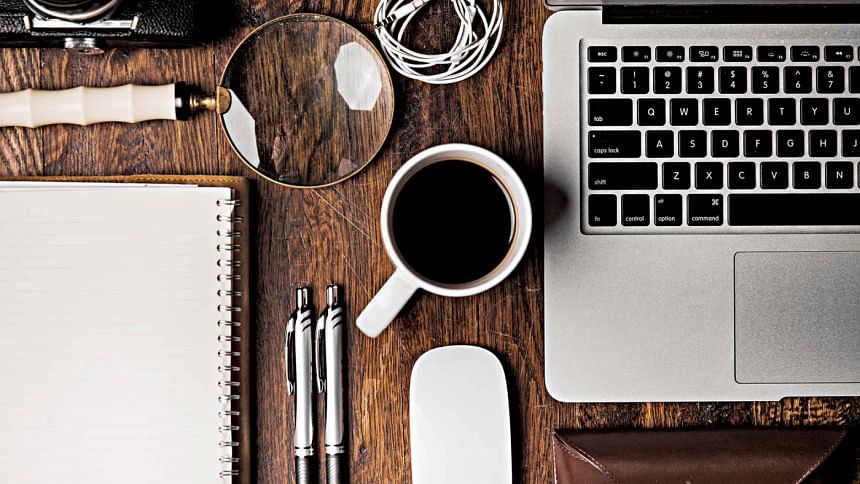 Like many health professionals, studies, and others have already, we are here to tell you that the hustle culture is a lie. Hard work is necessary, but overworking yourself to the point where you do not have even a second to yourself is not.
Arijit Saha, who is a Senior Business Analyst at a leading IT company, says, "When you work in a fast-paced work environment, and regardless of where you work, your employer will claim it's a fast-paced workplace; there is always an emergency that requires you put additional time during odd hours. The company culture will eventually become toxic if employees consider every single task a high priority."
Constantly hustling can lead to burnout, have negative health effects, and more
Aside from the fact that it is exhausting, steadfast compliance with the hustle culture can lead to burnout. Yes, burnout is legitimate. The World Health Organisation (WHO) defines it as "a syndrome conceptualized as resulting from chronic workplace stress that has not been successfully managed". Burnout causes employees to have a pessimistic approach to work. They experience a lack of motivation and energy to work and in turn, a decline in their work competence.
On the risks of overworking, Dr M. Tasdik Hasan, a global mental health researcher, said, "The direct link between overworking and mental health is still unestablished. Such exhausting schedules may lead to disruption in the biological rhythm of the body and can have significant effects on work efficiency, sleep patterns, mental health, psychological or behavioural changes, stress, depression, Type II Diabetes, reproductive outcome, obesity, hypertension and developing cerebro-cardiovascular complications. We should not exclude the risk of suicides as Japan has reported such cases lately."
Hustle culture also breeds a toxic sense of competition among employees. While healthy competition can motivate employees to do better, if they are taught that hustling is the way to earn promotions and get better opportunities, healthy competition will turn into fierce rivalries with everyone trying to hustle harder than the rest to bring down others. This culture can even hamper the company's overall productivity.
Corporate employees are not the only ones affected.
While it is tempting to think of corporate overlords cracking whips and being the flag bearers of hustle culture who rob employees of all their joy and sanity, that simply is not the truth. Hustle culture affects everyone, even university students.
Zarin Fariha, a Bangladeshi student pursuing Philosophy and Sociology at Monash University, Australia, said, "I used to tend to associate productivity with the number of hours I was putting in for work per day. There were days when I would stay up all night to cater to tasks for various occasions in different places, as the mentality of 'more work equals more efficiency' had completely grasped me. Having burnouts now and then took a heavy toll on me and I felt there was no energy left in me to go on with my daily activities as usual, which largely included my academic pursuits as well."
Entrepreneurs are also a major group who have been significantly affected. "Amongst the many prices I paid for such a crazy work schedule, one of the biggest has to be my mental health. To put it bluntly, it has been in extremely poor condition throughout these years. While the underlying causes for my depression aren't singular, not having any sort of work-life balance certainly damaged it to a severe extent. Ironically, I was consciously overloading myself with even more work as a way of "coping" with my depression, not realising how it was having the opposite effect," shared Muhammed Asif Khan, co-founder and CEO at Alpha Catering.
The pandemic could not have made it any easier
The Covid-19 pandemic has wreaked havoc on people's normal routines. Many have lost jobs and tried to switch to new ways of making a living. Some have had to think up new ways to drive sales to somehow save their businesses. Others have had to learn how to deliver a quality performance while working from home. If the stress brought on by the hustle culture and the need to earn more was not enough, this disruption has certainly added to people's worries.
"The Covid-19 pandemic has resulted in changes to the working arrangements of millions of employees who are now based at home and may continue to work at home, in some capacity, for the foreseeable future. Also, many people have lost jobs, experienced severe cuts in salaries. All these are impacting their mental health and contributing to them developing different symptoms," said Dr M. Tasdik Hasan.
What can you do then?
The first change you can implement is the most obvious - schedule your day such that you get enough sleep. As per an article by Harvard Business Review, only 1 to 3 per cent of the population can sleep for only five to six hours each night without the lack of sufficient sleep affecting their performance. It is possible but unlikely that you are among that 1 to 3 per cent. So, do not neglect your sleep.
Secondly, you can also try blocking out times for other activities. If this is not possible on weekdays, try scheduling these time blocks on weekends. Muhammed Asif Khan recounts his own experience, "Today, I exercise regularly, meditate, read far more than I used to (which is something I absolutely love), and also write more often. I don't work like hell anymore. But strangely, I feel just as productive as in the past, if not more so. And most importantly, I am now happy."
Lastly, it is normal to want to keep going even when your eyelids start drooping or you feel those acute pangs of hunger. You fear that taking a break would mean losing your momentum and concentration. But not taking breaks leads you to become more prone to distractions and hence less efficient.
It is also important for organisations to understand the value of empathy and their employees' well-being. As Arijit Saha added, "People need to embrace empathy in the workplace. It is hard to imagine anyone who likes working on their day-offs or out-of-office hours. Setting boundaries is important", burned-out employees trying to desperately fit into an unhealthy culture can only hurt the organisation in the long run.