How to properly clean and disinfect your smartphone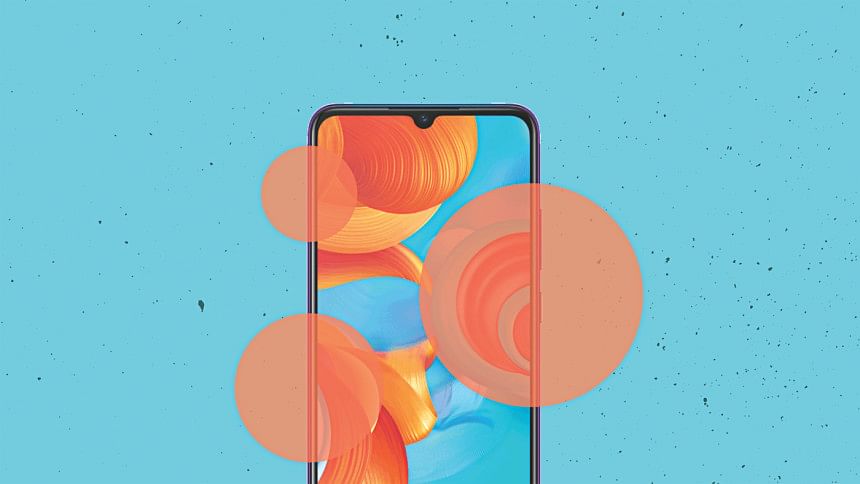 The screen of your smartphone can be a teeming cauldron of germs. The germs of touch screens can easily spread from your phone to your hands and face, increasing the chance of infections. Though disinfecting a smartphone doesn't take much time, this minor chore is often ignored. But at the time of cold and flu season or an outbreak of coronavirus like now, you must clean and disinfect your phone very frequently.
Microfibre cleaning cloths
Microfibre cloths are light, washable and reusable. These tightly woven microfiber cloths are ultra-soft that can help to clean the sensitive glass of your smartphone without the risk of scratching it. These cloths are also effective to remove oil, dust, fingerprint and all other smudges from your screen. Microfibre cloths can be used with or without a mild cleaning solution suitable for electronic screens. But never use soap or detergent. While using a damp microfibre cloth, it's a must to switch off your phone. Just move the cloth in a horizontal or vertical direction repeatedly.
Rubbing alcohol
Using the alcohol solution on the smartphone screen is not a bad idea at all if it has the proper amount of alcohol in it. 70% rubbing alcohol or other alcohol-based disinfectants are the best options. But don't spray them directly on the screen. It may damage the glass depending on the sensitivity level of it. Take a soft, lint-free cloth or at best microfiber cloth, dip it into the solution and wipe the screen without keeping any excess solution on it.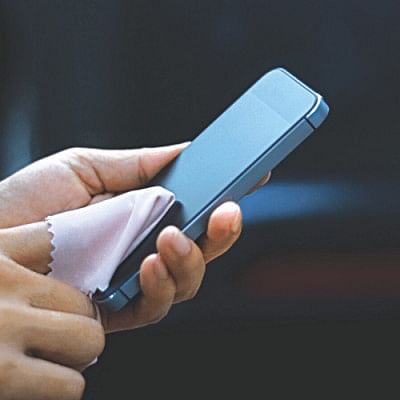 Disinfectant wipes
If you are in a dilemma to choose a good combination of alcohol solution and cleaning cloths, you can switch to disinfectant wipes. 70% isopropyl alcohol wipes or Clorox Disinfecting Wipes are effective to kill microbes and sanitize your phone. A single wipe is enough, but you should avoid excessive wiping. These wipes are sometimes overloaded with alcohol solution and the extra alcohol can drip into the sensitive points like any speaker grill or lighting spot of the phone. So remove the extra amount of alcohol before using it.
UV sanitiser
You can use a UV sanitiser to deep clean your smartphone. UV phone sanitisers use UV-C light to disinfect smartphones. UV-C light of these types of cleaning devices can kill most of the germs living on the screen and the back of your phone. This light is not harmful to your smartphone and this process of sanitisation only takes 10 minutes. However, it hasn't been tested on the coronavirus. But according to the experts, it'll work on coronavirus too, if the UV-C dose is larger. But we can't deny the fact that it kills up to 99.9% of the bacteria which can't be done by alcohol wipes. So it's an effective tool to sanitise smartphones.
Remember to wash your hands through for at least 20 seconds after cleaning your smartphone. Don't let the germs to transfer from your phone to your hands, even after your efforts to sanitise it.