Here's a how to check if your car can go on a long drive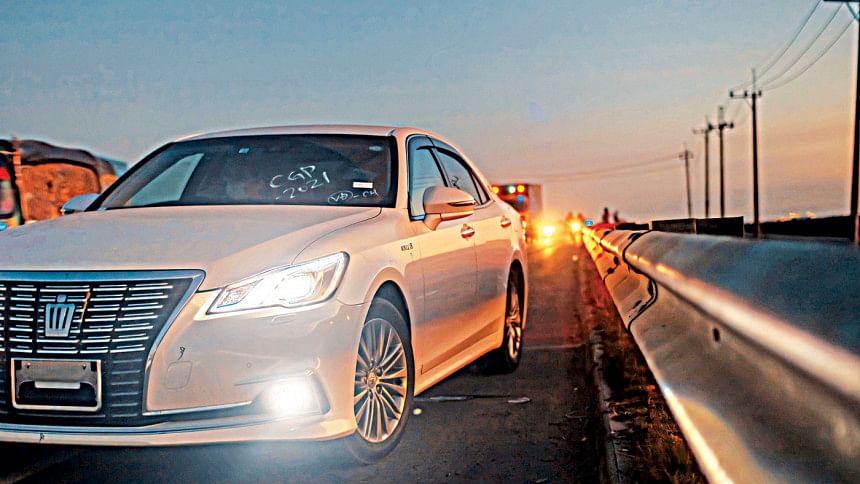 Being stuck in the same dull place for a long time can be mentally or physically draining, thus we often think about getting out of the urban landscape to somewhere refreshing. Maybe someplace beautiful with amazing sceneries like Bandarban or Cox's Bazar, or perhaps a place that you haven't explored yet. Either way, a long road trip can be just the revitalising experience you might need. However, all the best plans will turn into a horror scene if your car is not up to the mark.
Remember to check these basic maintenance tips before going on a long trip.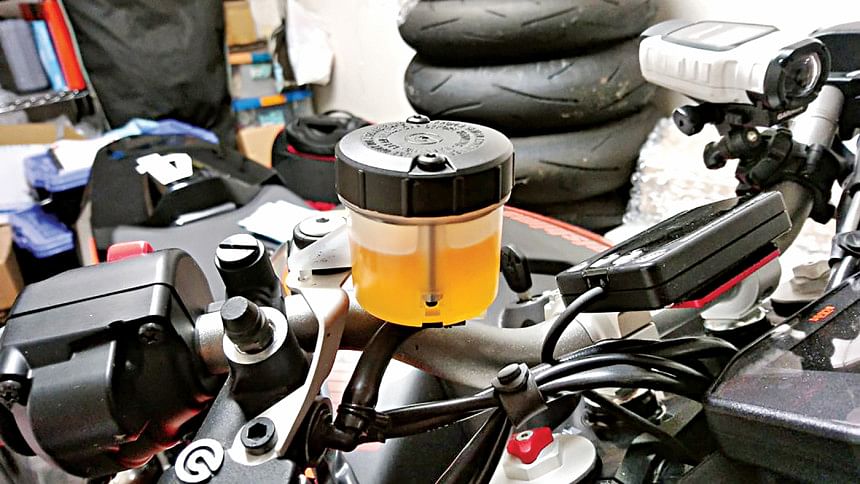 Fluids
Fluids are the lifeline of an automobile, constantly keeping the car running. There are five essential fluids to watch out for depending on mileage and service history.
Engine oil is critical for an engine since it lubricates all the essential components reducing friction and preventing engine overheating. Use a dipstick to check oil quality or level, change it if servicing is not done within the recommended timeframe.
Radiator fluid or coolant keeps the car engine cool by extracting heat from the engine and dissipating it through the radiator. Top it off with the necessary coolant to not permanently damage the engine.
Brake fluid provides the force created in the brake pads when the brake pedal is pressed. Brakes are important since they are the only way a car can be stopped. Improper braking can lead to fatal accidents and similar worst-case scenarios. Brake fluid can be easily checked when the brake is applied and it can be felt whether they are working or not.
Transmission fluid is much like oil lubricating the transmission, making sure the parts are functioning correctly. A long drive can easily be ruined by a jerky transmission, thus it's recommended to service it.
Power-steering fluid helps turn the wheels at any speed but it can wear out, making your steering less responsive. It's a good idea to check the fluid every time the engine oil is changed.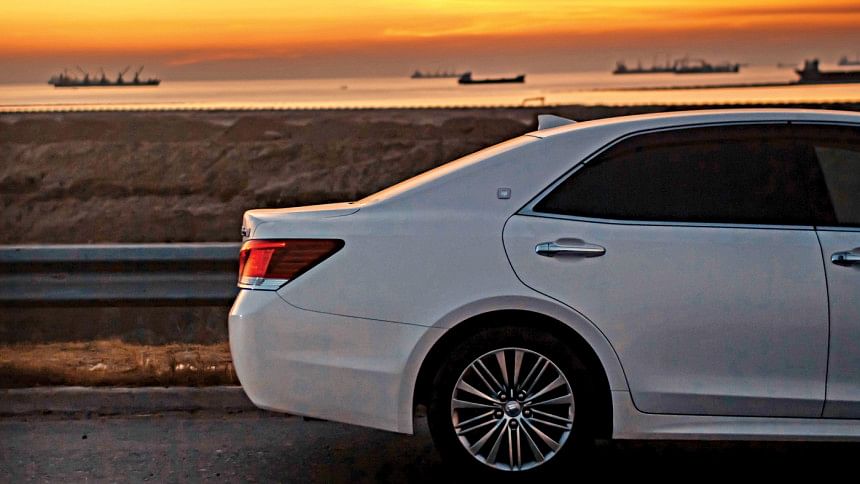 Component Maintenance
Tires are one of the most important components of a car and it is the only part touching the road. Well-maintained tires are the most important part of safety. Try making a habit of checking your tires before a long drive, since unhealthy tires will cause dangerous accidents. Always make sure the tires are properly inflated, not cracked or enough threads are there for traction, change tires if they are not looking good.
Light bulbs are the only way to navigate through the road at night, having a broken or burnt-out lightbulb can be dangerous driving through the night. Make sure the headlights, brake lights and turn-signal lights are all working properly.
Serpentine belt is a simple piece of rubber belt that keeps the car running by powering outlying devices such as the power steering pump, alternator and air conditioner compressor. If there is wear and tear or cracks, replace it or else it can stop the water pump from circulating which can cause the engine to overheat, leading to sudden loss of power assistance for the steering system. This can be troublesome during a road trip.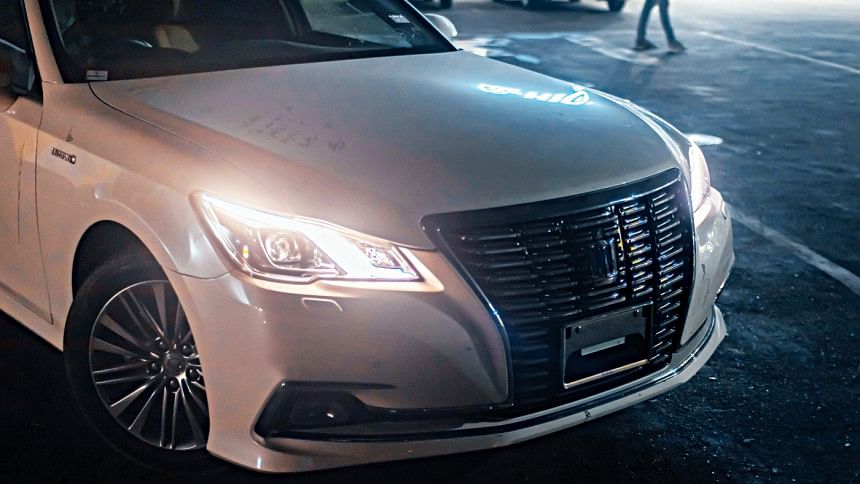 Air filter is an essential component of a car that regulates the air that flows into the engine and keeps out debris that can damage the engine. Air filters enhance fuel efficiency, lower emissions and keep the engine life span longer during proper airflow. If it's thick, dirty and nothing can be seen through, the air filter needs to be replaced.
Battery provides power for starting your vehicle, thus it is very important to watch out for battery performance. The battery must be checked for a clean and corrosion-free connection. Check the battery fluid level and add distilled water if it's low and clean the terminals with water and baking soda.
Emergency tools and driver preparation
It's always a good idea to plan ahead of the trip by getting your car ready and making sure to be prepared for the worst. Carry spare tires, an extra serpentine belt, extra air filter and handy tools for basic car breakdown maintenance as being stranded in the middle of a highway with no one around can be quite the trouble.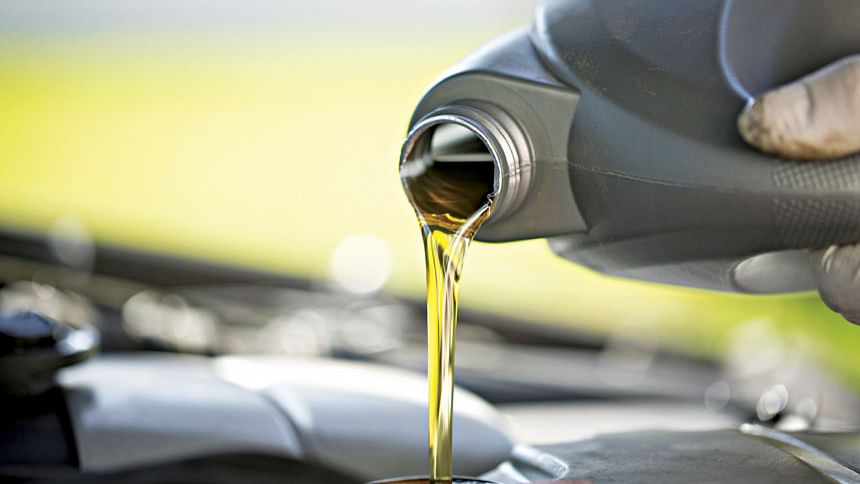 Be prepared mentally and physically by getting a proper sleep before an exhausting drive, staying hydrated to avoid being tired or nauseous, chewing gum to stay alert, stretch often to avoid body fatigue - since in such a road trip if the driver gets sick or tired can lead to fatal accidents as you are driving at high speeds in the highway.
After taking everything into account, the great long drive can be done safely where you can enjoy the view - an incredible opportunity to put your attention elsewhere and overlook your problems, at least for a little while.
 Photos: Ahbaar Milky