Cover Story
THE MAN BEHIND THE MAGIC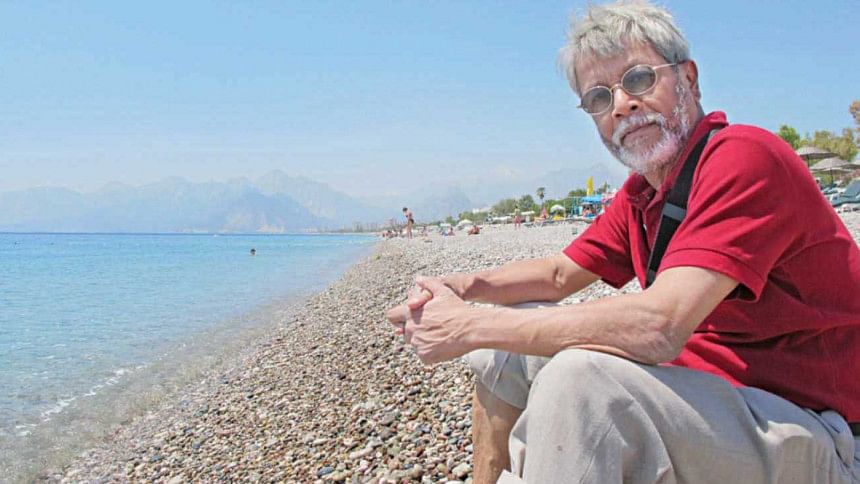 It is hard to speak out honestly in a world that is so intolerant of divergent views and so harsh in judging anything that challenges the status quo. But that is exactly what Chintito has done over the last twenty years – defying the convention of not talking of unpleasant truths. Starting as a column in The Daily Star called 'A Pinch of Salt' and under the curious pseudonym of Chintito, which means 'concerned' this writer has with his wit and a punchy irreverent style, talked about everything under the sun. When the Star (known as Star Weekend Magazine or SWM) came out, Chintito became an integral part of this publication creating a fan base that ranged from teenagers to octogenarians. The reason was simple. Chintito made people think and laugh at the same time – no easy feat in print journalism which is dominated by serious writing on serious subjects. Making fun of the gaffes made by politicians has been an all time favourite for Chintito – no doubt incensing the targets and delighting the public. Social anomalies he has tackled with hysterical humour – tickling his audience while making them squirm a little at the brutality of his ridicule. Who else could say something like : "If you ever fantasized about being a ballerina in Swan Lake, a visit to the toilets in ZIA (Zia International Airport) is a must."
At times however, he has appropriately left humour out yet retained his honest voice. This has been especially apparent in his relentless demand for the trial of war criminals long before it was a popular subject of discourse. Perhaps it was his own experience of the Liberation War, as a teenaged freedom fighter and refugee, a witness to the horrors inflicted on his country men and women, that made him so intense in his writing about the need for justice. Unsurprisingly therefore, he has always been an unapologetic patriot, expressing his disgust for what he thought was a sign of disrespect towards the spirit of Liberation.
The mystique of Chintito preserved by so many years of secrecy regarding his identity has sparked immense curiosity among the readers. Who is this Chintito who feels he/she can talk about just about anything and everything? 
After 20 years of writing week after week with very few misses, whether he was in at a Scouts jamboree in Shalna or at an architectural convention in Spain, Chintito is now revealing his identity. DR NIZAMUDDIN AHMED, an architect and former BUET professor, is the man behind Chintito, undeniably the most read column of The Star magazine. 
In person he is someone who talks at the speed of an express train, making it hard sometimes to catch everything he says. He is multitalented, eccentric and hyperactive – constantly engaging himself in some sort of activity besides his professional duties as an architect and teacher. He has his own organisation GERAMfERA, an initiative to develop villages without spoiling its natural beauty. He is also learning to play the sitar.
And if you ever meet Dr Ahmed, you will not be surprised that he is Chintito, his wit, childlike charm, and obvious love for life is a dead giveaway.