LIFE-THREATENING SEA JOURNEY
Hamid's escape from the Taliban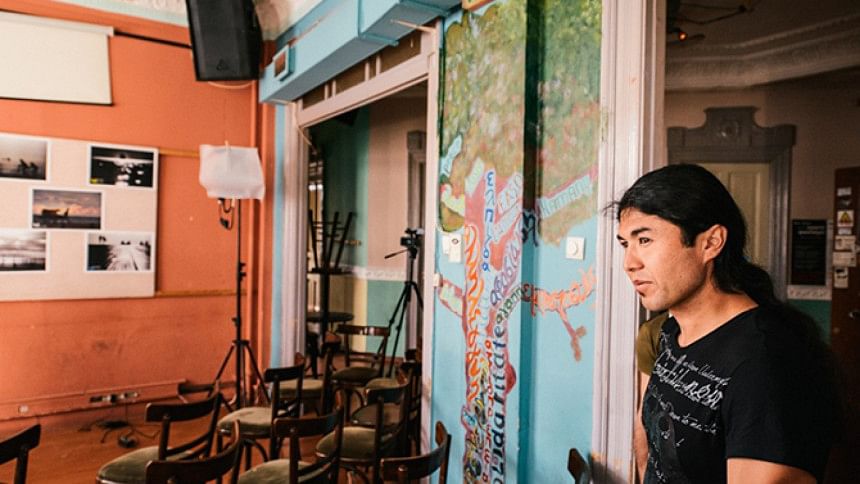 25-year-old Hamid from Afghanistan was just four years in Greece when he sat University exams. He succeeded and now he is studying Business Administration at the University of Macedonia, in Thessaloniki, Greece.
"I was determined to study and get educated. I first went to a Greek school in 2007, without knowing any Greek. In the beginning, I didn't understand a thing but gradually, thanks also to my teachers, I managed to become one of the best students in class.
My school years were not easy. Every morning I got up at 5:30 to go to work, came back at 16.00 and rushed to the night school from 19.00 until 23.00. Fortunately, I had friends to help me with the lessons and Ms Angeliki, the new 'Mom' I found in Greece, to help with all the rest. She cooked, cleaned and contributed to my rent so that I would concentrate on my studies.
When I found out I got into the University, I immediately called my 'real' mom in Afghanistan, whom I haven't seen since I was 14. My family, which belongs to the Hazaras, lived under the constant threat of the Taliban, until, one day the latter tried to run me over with a car. My parents feared for my life, and sent me to Iran. At first I was crying all the time. It hurt too much being on my own. When things got tougher there too, I headed to Europe.
I was just 17 when I came once more close to dying, this time in my attempt to cross to Samos on a boat from Turkey, along with four more Afghans. I had never seen the sea before and although I knew how to swim, the waves terrified me. When the sea got really rough and the oars of the boat broke one after another, there was panic. I was rowing with all the strength I had in me. What kept me going was a 13-year-old boy who was constantly asking me 'If I fall in the sea, will you save me?''As long as I am alive, you have nothing to fear', I kept telling him. We are still good friends with this boy.
I love Thessaloniki, the town where I live now, but if I could, I would return to Afghanistan without second thoughts. My country is beautiful, there are amazing landscapes, natural resources and high mountains. The only thing missing is peace…