Teesta, CAA, NRC issues not discussed during Shringla's meeting with PM Hasina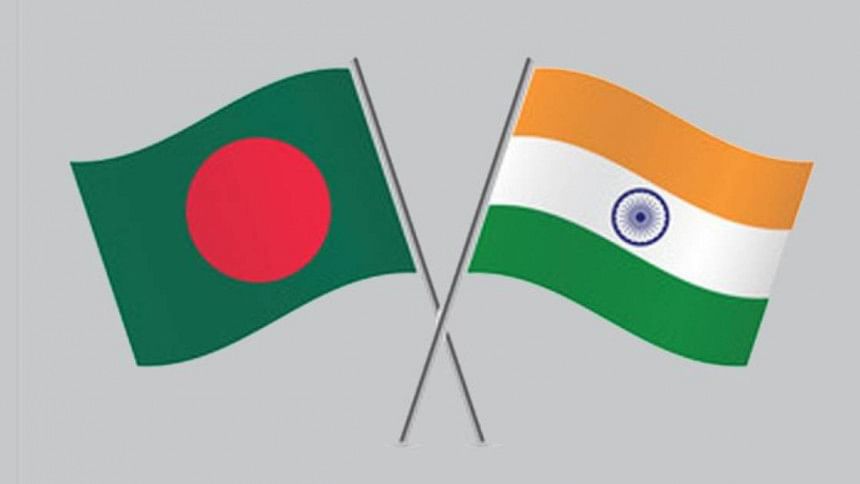 The issues of Teesta river water-sharing, Citizenship Amendment Act (CAA) and National Register of Citizens (NRC) were not raised during Indian Foreign Secretary Harsh Vardhan Shringla's meeting with Prime Minister Sheikh Hasina in Dhaka on Monday, the Indian Ministry of External Affairs said today.
Asked by an Indian journalist if PM Hasina raised the issues during the meeting, MEA spokesman Anurag Srivastava told the weekly media briefing in New Delhi that "those issues you…were not raised."
Bangladesh has long been pressing India for signing of a deal on the sharing of Teesta River water and is concerned over the CAA, which seeks to give Indian citizenship to non-Muslims from Bangladesh, Pakistan and Afghanistan and was passed by the Indian parliament in December last year.
The issue of "safe repatriation of internally displaced persons in Rakhine state," an unnamed reference to Rohingya refugees sheltered in Bangladesh, however, came up for discussion between India and Bangladesh during Shringla's visit, Srivastava said.
Security cooperation, fencing and ways to prevent trans-border crimes were also discussed during the Indian foreign secretary's talks in Dhaka, he added.
The issue of the return of Bangladeshi Tablighi Jamaat members, who were apprehended for violation of visa rules and Covid-19 lockdown rules in India, was raised by the Bangladesh foreign secretary with his Indian counterpart.
Srivastava said Bangladesh Foreign Secretary Masud bin Momen acknowledged the return of most Tablighi members from Bangladesh and it was agreed that both sides would continue discussion on the repatriation of those remaining.
The MEA spokesman said a significant outcome of the Indian foreign secretary's visit to Dhaka was the discussion on India's assistance to Bangladesh for development cooperation projects, several of which are in the areas of connectivity and power.
Some of these projects -- like India-Bangladesh thermal power plant project in Rampal, energy pipeline, and rail links between Chilahati and Haldibari and Khulna and Mongla -- are expected to be completed next year, he said.
According to Srivastava, it was agreed that a meeting of the Joint Consultative Commission would be convened soon to review the ongoing projects and it was proposed that a high-level mechanism be set up to monitor the progress of these projects.
The Indian foreign secretary's visit was "useful" in discussing several area key initiatives in bilateral cooperation and reflected the high priority accorded by India to its relations with Bangladesh as part of its "neighbourhood first" policy, the MEA spokesperson also said.
India and Bangladesh have solved certain complex bilateral issues including the land and maritime boundaries and introduced movement of cargo from Kolkata to Agartala via Chattogram, strengthened inland waterways connectivity, and started cross-border movement of cargo using rail containers, Srivastava added.