World's first USD 3 trillion company: How Apple changed tech forever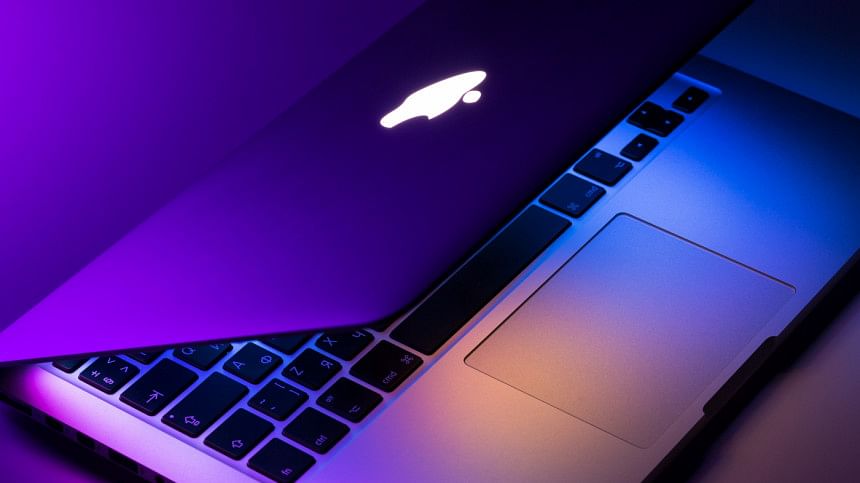 Tech giant Apple recently achieved a remarkable milestone by becoming the world's first corporation with a market value exceeding US $3 trillion.
This significant achievement serves as a testament to the lasting impact and resilience of the iPhone, a revolutionary device that continues to transform both daily life and global commerce.
Apple's journey to this historic milestone has been an impressive one. In August 2018, the company became the first ever to surpass the US $1 trillion valuation mark. Despite the challenges posed by the Covid-19 pandemic, Apple further cemented its dominance by reaching the US $2 trillion mark on August 20, 2020. And now, it has become the first company in the world to achieve a staggering US $3 trillion valuation.
The roots of Apple can be traced back to its humble beginnings in 1976 when Steve Jobs, Steve Wozniak, and Ronald Wayne founded the company in a garage. From those early days of producing personal computers, Apple's journey has been anything but smooth sailing. However, under the leadership of Tim Cook, who took over as CEO from Steve Jobs in 2011, the company's shares have quadrupled, propelling it into the trillion-dollar territory. The path Apple has taken could have been vastly different had it not been for pivotal events such as Steve Jobs' resignation and subsequent return, the acquisition of NeXT, and Cook's takeover.
So, what lies behind Apple's extraordinary success?
One of the secrets to Apple's triumph lies in its relentless pursuit of creativity and innovation. The company places immense value on pushing the boundaries and creating products that are truly revolutionary and disruptive. Apple was the first to introduce a phone, music player, photo editor, and game console, thereby setting new standards in these industries. While they were not the first to enter the smartphone or MP3 player market, Apple's offerings were revolutionary in design and performance, forcing competitors to play catch-up.
Another key factor in Apple's success is its ability to stay ahead of the competition. By bringing future products into the present, Apple maintains a lead over its rivals. Through their creativity and innovation, Apple has consistently introduced products that the world had not seen before, effectively placing them ahead of their competitors.
Moreover, high-quality products have always been a hallmark of Apple's brand. The company's commitment to designing and making better products is evident in its flawless performance and impeccable design. One of Apple's renowned designers once stated that their goal was to create superior products, and if they cannot make something better, they simply won't do it. This dedication to quality has allowed Apple to expand beyond personal computers and dominate various sectors.
Understanding their customers' needs and integrating seamlessly into their lives has been another crucial element in Apple's success. By prioritising consumer experience and offering simple, user-friendly products, Apple has created a strong bond with its audience. With limited choices and minimal complications, Apple's products provide a sense of fulfilment and belonging to their users. The brand has built a legacy of trust, making customers willing to pay a premium for anything bearing the Apple logo.
In summary, Apple's success can be attributed to its exceptional marketing strategies, the development of revolutionary products, prioritisation of consumer needs, effective branding, and unique leadership style.
The company has remained steadfast in its core values, and any deviations from these values have come at a significant cost. Currently, Apple generates 52% of its revenue from iPhone sales, with an additional 19% coming from its services. Macs, wearables, and iPads contribute to the remaining 19%. By branching out into different sectors while maintaining its core values, Apple continues to reap the rewards of its bold steps.
As the world's first US $3 trillion company, Apple stands as a shining example of how a relentless pursuit of innovation, quality, and customer satisfaction can drive unparalleled success in the ever-evolving world of technology.