Where to find copyright-free pictures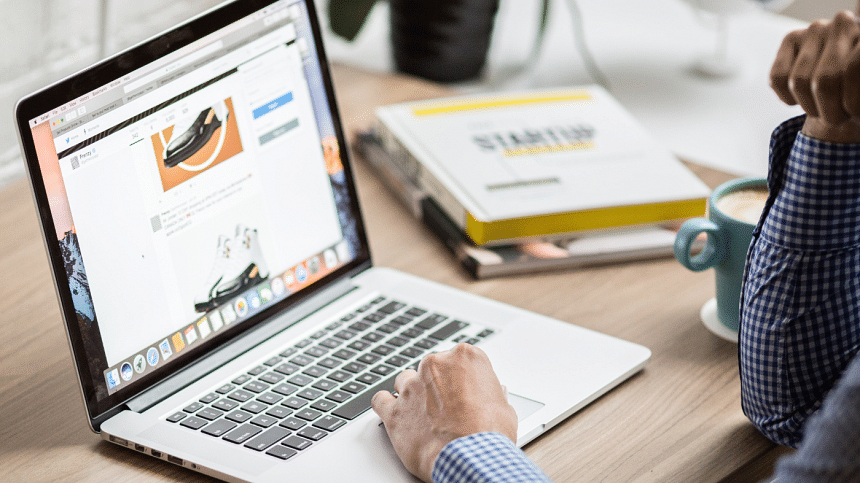 If you write blogs, online posts, or handle graphics work, chances are you get stumped at times looking for images you can legally use online. There are always worries about avoiding copyright images and using free, legal stock images that go perfectly with your work. Here are some tips on how and where you can find easy-to-use copyright-free images online.
Look out for the Creative Commons license
Before jumping on to searching copyright-free images, you need to be wary of the term 'Creative Commons (CC) license'. Images licensed under this term are generally free to use, but you might be requested to attribute the original owner/maker of the image. Sometimes, according to what might be indicated in the image source, you may also not be allowed to make any additional modifications to the image. 
Some key terms to keep in mind when dealing with CC license are BY (credit must be given to the original creator), NC (allows only noncommercial uses), SA (adaptations must be shared under the same terms) and ND (no derivatives or adaptations of the work are permitted). If you want to learn more about these, check out the official guide on Creative Commons.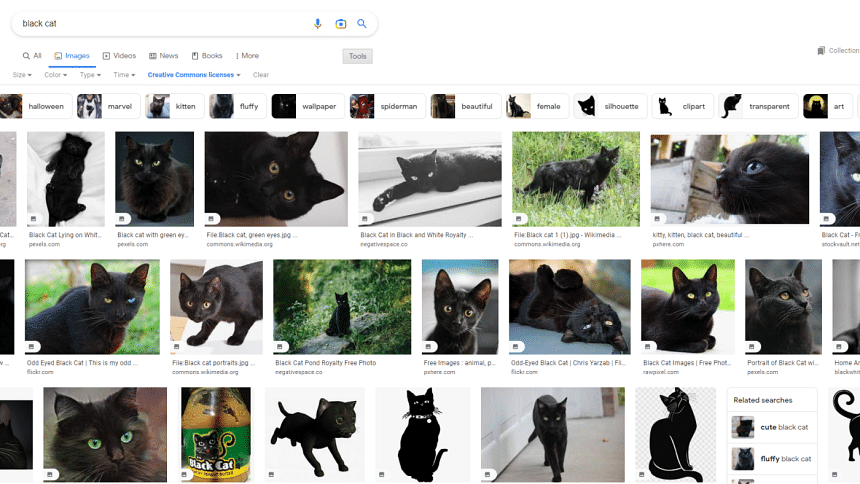 Google Images
Now with the technicalities out of the way, let's start looking for some images. The best place to start is Google Images.
Simply look up the photos of what you're looking for on the Google search bar and switch to Images from the main tab. 
However, be careful before thoughtlessly repurposing an image from a Google search.
To be sure that you can legally use an image, you need to narrow down your search further. In the Google Images search menu, go to Tools. You will see options such as 'Size', 'Color', 'Type', etc.
What we're interested in is 'Usage Rights'. Click it and select 'Creative commons license'. The images you will find now are, generally, completely legal to use. 
However, if Google Images doesn't satisfy you, you can try some quick, ready-made copyright-free images on stock photo websites, listed below.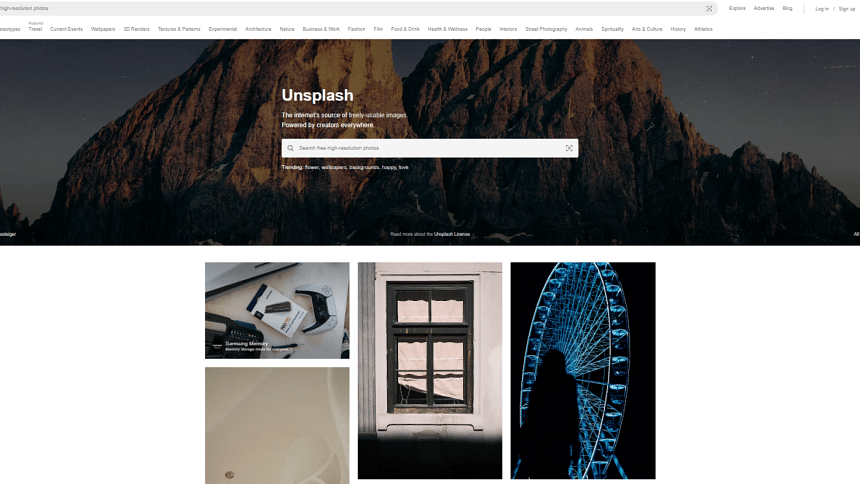 Unsplash
Unsplash is a great place to start if you're looking for images without copyright and royalty issues.
It's quite simple to use. Just look up an image using the website's search bar, and get access to a bunch of free-to-use photos. Click on a photo, and click 'Download free' to simply download it.
You can also click on the small arrow beside the 'Download free' button to download the photo in different resolutions. 
The images you find in Unsplash can be used for both commercial and non-commercial for free. You also don't need to credit the owner of the photo. However, the photos cannot be sold without significant modification.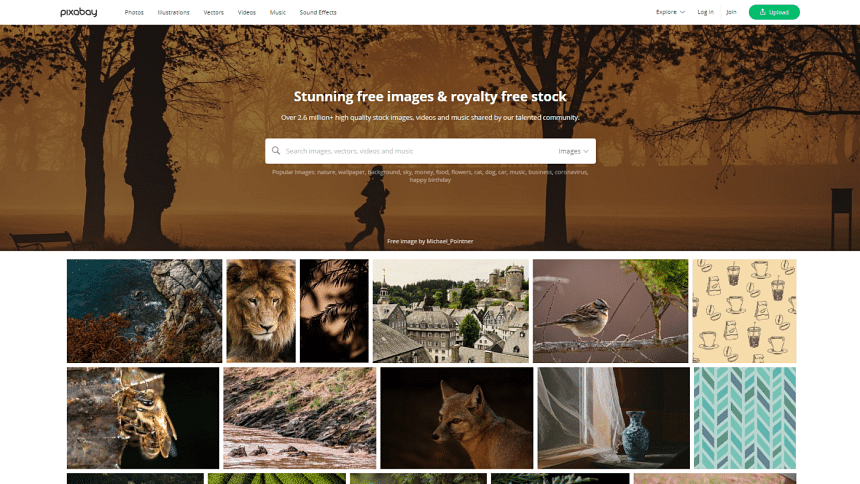 Pixabay
 A great collection of free stock images, Pixabay also has SEO support, so you can look up words using specific keywords - even clicking on keywords will load relevant images for you.
To use these images, simply click on them and click on 'Download'.
Like Unsplash, photos in Pixabay do not require attribution and are free for commercial use.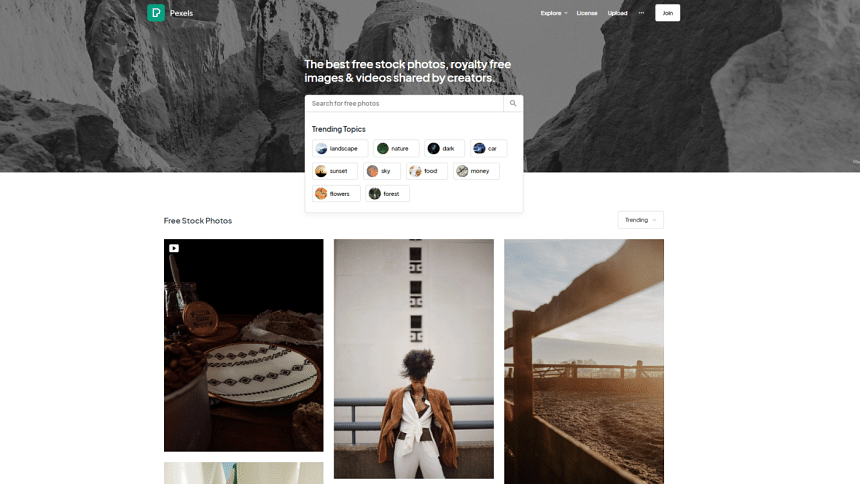 Pexels
An expansive gallery of free-to-use royalty-free photos. Pexels has a similar feel to Unsplash, and like Unsplash, you can download the photos in specific resolutions.
Click on an image you like and click on the arrow next to 'Free download'. You also get the option to download a custom size by setting the length and height on your own.
Similar to the websites mentioned above, images you find on Pexels are free for commercial use, and you are allowed to modify and edit them as you like. 
Wikimedia Commons
Run by the same minds behind Wikipedia, Wikimedia Commons is the internet's preferred free media repository for educational and historic content.
While the range of photos may not be as vast or creative as the ones in Unsplash or Pexels, Wikimedia is a good place to find official images of places and people.
As most of these photos are available under public domain licensing, they are free to use.
Freepik
Freepik is a decent source for good-quality stock images and illustrations, with a variety matching the ones listed above.
However, attribution is required when using photos from Freepik, i.e. you need to provide a link to the source in whatever medium you use the image in.
To be sure how you can attribute Freepik images, click on an image and select 'How to attribute' under 'Free license'.