Uber now available in 20 different cities in Bangladesh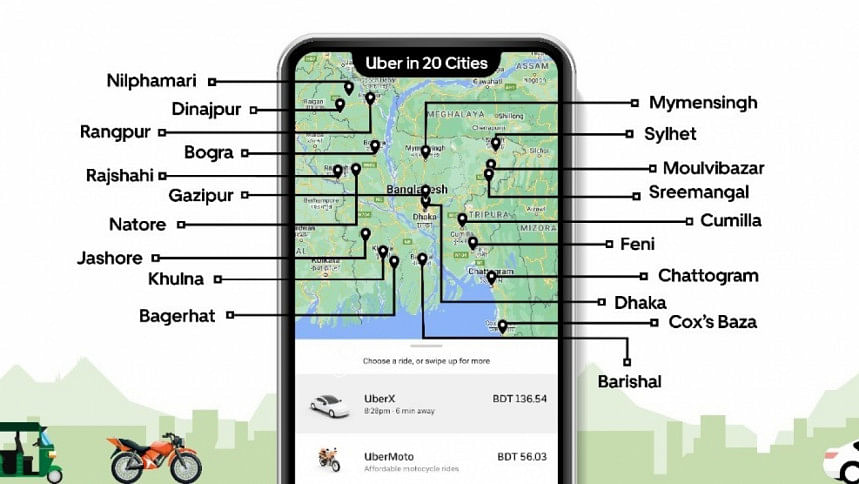 Uber today has announced the expansion of its services to 20 cities, spread across all 8 Divisions in Bangladesh.
Uber services are now to be available in Dhaka, Chattogram, Sylhet, Rajshahi, Bogra, Bagerhat, Barisal, Rangpur, Mymensingh, Jashore, Cumilla, Moulvibazar, Nilphamari, Sreemangal, Feni, Dinajpur, Khulna and Cox's Bazar.
Additionally, Uber launched Moto recently in Gazipur and Natore, its 19th and 20th cities respectively. With the addition of these two cities, UberMoto is now available in all the 20 cities, UberX in 5 cities, UberPremier in 1 city, UberCNG in 3 cities, Rental in 3 cities, Intercity in 4 cities and UberXL in 2 cities.
Recently, Uber also launched a slew of features to improve customer retention which includes drivers being able to see the mode of payment and tentative destination.