Toyota Axio or Honda Grace: Which one should you go for?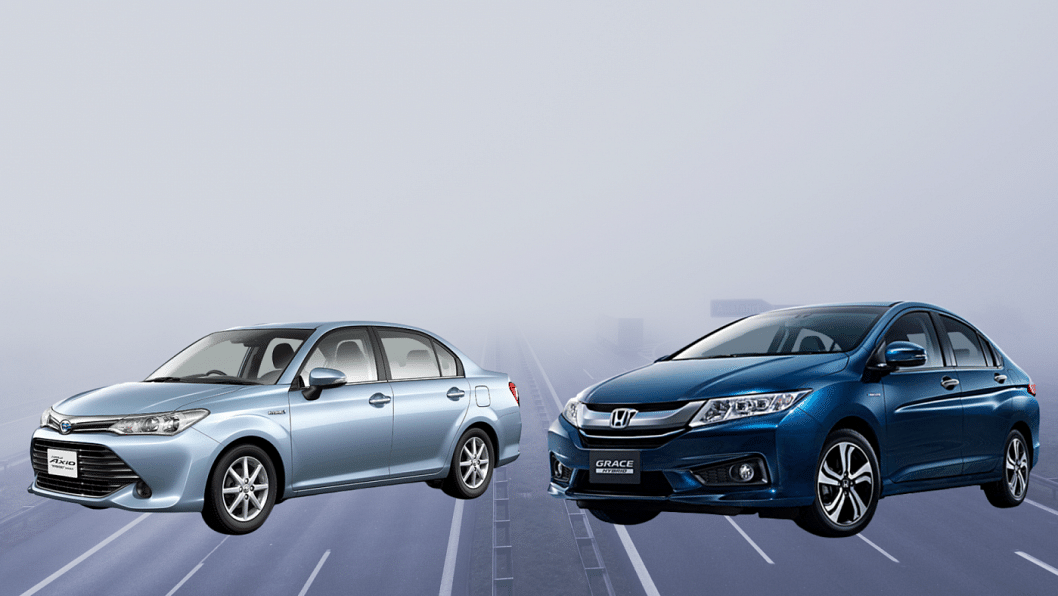 If you have a budget of Tk. 20-22 lakh and planning to buy a mid-sized daily driver sedan to get around the city, you either have to seek the second-hand market for old Premallions, which is always a gamble to buy or you could play a bit safer and get your hands on reconditioned vehicles such as the Toyota Axio or Honda Grace. These old reliables are among the most popular cars even today, getting more and more common around Dhaka city and cementing themselves as the top choice among the budget-oriented reconditioned markets. However, with the same price range and so many similar features, which do you go for? Toyota Axio or Honda Grace? Here are some key differences to consider.
Honda or Toyota
First and foremost, both are fantastic choices for sedans. The local consumers tend to be biased toward Toyotas, owing to consistently high resale values and the city mechanics being familiar with Toyota cars' ins and outs. On the other hand, Honda offers Grace in the same price range - making it a worthy contender owing to most features being similar, with some being arguably better. Since Honda in general has become more common on Dhaka roads over the past couple of years, mechanics are also extending their arsenal towards fixing Honda vehicles. Within the next few years, you can expect that fixing your Grace will be as smooth as fixing any other car in this country.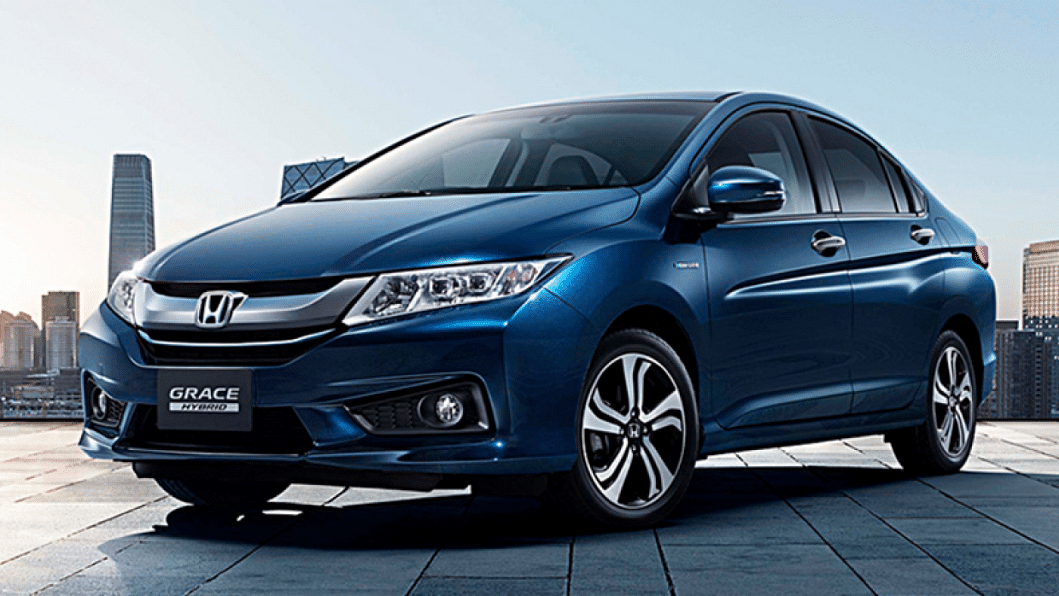 Specifications
To keep this comparison as parallel as possible, we are going to compare the new shaped Axio (2015 and later facelift model) with the 2014-2015 models of Grace. These are both midsize sedans with an FF layout - both come as a hybrid and only the Axio comes with a petrol-only option. Both the Honda Grace and the Toyota Axio have an optional AWD and, in terms of engine size, both have a 1.5L four-cylinder engine. Toyota uses its infamous VVT-I technology and Honda uses its Variable valve timing and lift technology, which is also known as VTEC. While these cars seem to be very similar, these are just the basic specs. You will see later that these vehicles are quite different and distinct from each other.
Design and exterior
When it comes to looks, the Grace looks a bit more bold and well thought out. The exterior is a bit larger than the Axio and overall looks more "mature", whereas the Axio is a bit smaller compared to the Grace and looks a bit more sporty and agile. The rear end of the Axio is a difficult design to judge, as the trunk does not sit flush with the bumper and taillights, thus looking like something is missing. The rear end of the Grace, on the other hand, is put through nicely and everything is flush and nothing sticks out like a sore thumb. Of course, subjective interpretations aside, both the vehicles are excellently designed and at the end of the day, everything, especially the design, narrows down to personal choice.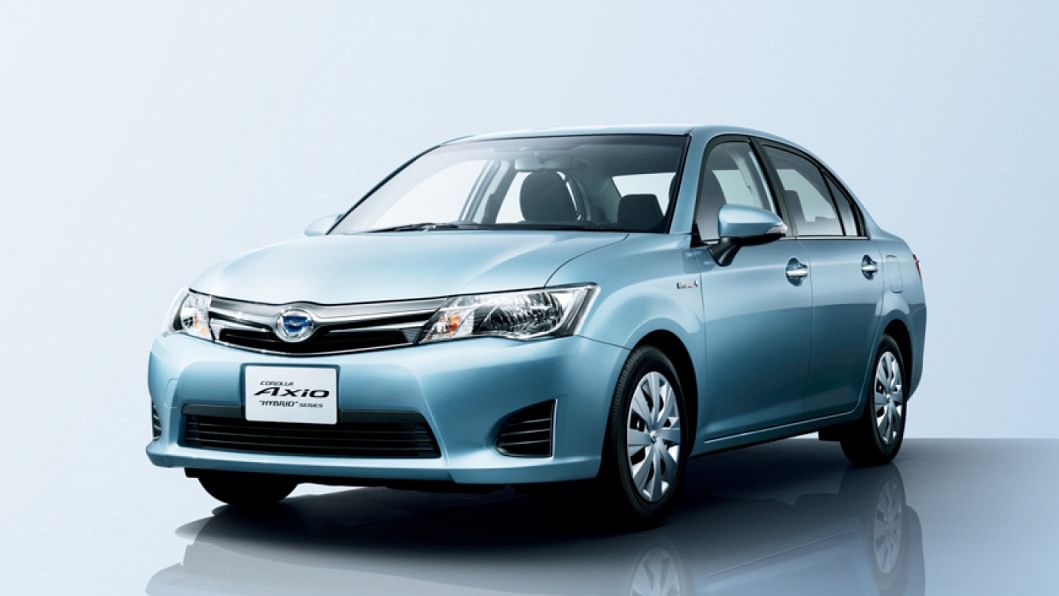 Interior and infotainment system
Since both of these cars are meant for daily driving, the interior space is equally important for the driver and the passengers riding in it. The Axio has slimmer, more open fabric seats compared to the Grace where the seats, still fabric, are bigger and have larger bolsters which provide better support when taking turns. Both the Axio and Grace have leather steering wheel options and an analogue speedometer with an additional display to show miscellaneous information about the vehicle. The infotainment system in both cars is basic and provides necessary features such as Bluetooth pairing for hands-free calling and music. Both cars also come with backup cameras. Overall, the features and materials are nice and neither company skimped on the interior.
Engine and fuel consumption
Both cars come with 1.5-litre engines as standard with a CVT gearbox. However, if you look hard enough, you can sometimes spot 5-speed manual Axios out in the wild as well - models extremely rare in this country and very hard to come by. The petrol models come with a 1 NZ engine which is honestly no surprise at this point, packing 109 hp and 138 Nm of torque and the hybrid version, unfortunately, loses additional power, having the same engine, where it narrows down to 74 hp and 111 Nm of torque.  
The Grace, on the other hand, comes with a hybrid-only L series engine with the Honda Earth Dreams hybrid technology paired with a 7-speed dual-clutch transmission - packing more power than the Axio, averaging 110 hp and 132 Nm of torque. Fuel consumption is comparatively low as these are hybrid vehicles, where the Axio averages at 20-22 km/l in the city and 26-28 km/l on highways. The Grace averages 18-20 km/l in the city and 20-22 km/l on highways.
Which one to get?
Overall both of the vehicles offer good options for the price they have been set for but, when push comes to shove, it all depends on personal choice and what you are looking for. Toyota offers superb resale value and a slightly better fuel economy but Honda is providing better materials and driving experience and most experienced users would agree that the Honda Grace is subjectively a better-looking car than the Axio. In the end, judge the features (and the looks) yourself and go with what your heart decides. You honestly can't go wrong with either.