Tired of applying to jobs? AI can help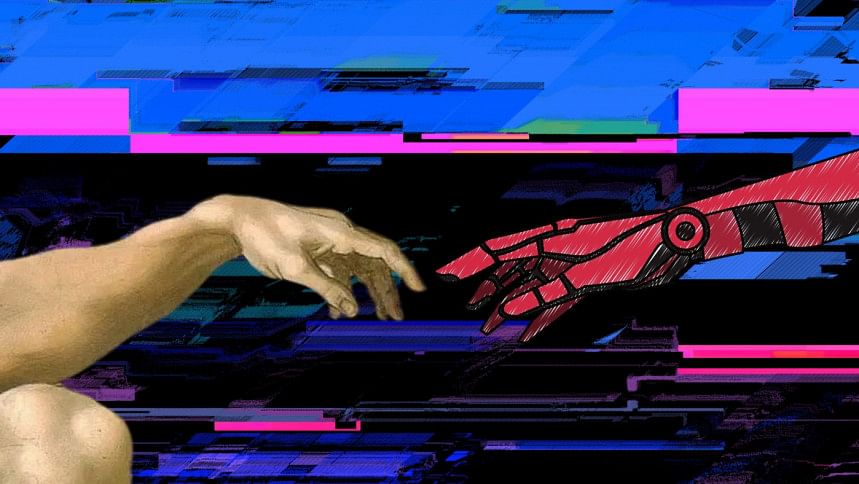 Here's the hard truth: Cover letters are boring. Crafting a resume is tedious. 
And you are not alone in thinking so. We have all been there: spending countless hours tailoring and designing our resumes, and writing and rewriting our cover letters for employers who ask for them. There is no point in denying that these tasks are as tedious as they get. But maybe AI can help.
With the advent of artificial intelligence tools like ChatGPT, job seekers can now delegate these tedious tasks to technology and focus on upskilling or pursuing meaningful endeavours that align with their interests.
It particularly helps when you ignore the alarm bells and start thinking of tools like ChatGPT as tools rather than T-1000s. ChatGPT is a cutting-edge language model that has been trained on massive amounts of data, enabling it to understand and respond to a wide range of questions and requests. With its advanced natural language processing capabilities, ChatGPT can analyse job postings, match them to a candidate's skills and experience, and even write customised cover letters and resumes.
Job seekers can significantly reduce the time and effort they would otherwise expend on tedious tasks like looking for job postings and filling out applications by using ChatGPT. Instead, they can put their mind on honing their professional skills and knowledge, pursuing side projects or hobbies, or even scheduling time for much-needed self-care. Thinking of getting that pedicure? Go get it. Delegate your friendly neighbourhood ChatGPT to write a cover letter for you. 
The truth is, the ability of ChatGPT to navigate large amounts of data and present key findings in a simplified chat box is one of its key advantages. Job seekers can simply provide ChatGPT with their desired job title, location, and industry instead of spending hours searching through company websites and job boards for relevant openings. The tool can then look up and compile a list of pertinent job postings with links to applications and deadlines. It is best to keep in mind that you still need to double check the information because ChatGPT is not perfect. At least not yet. 
Now comes the fun part. Once a job seeker has selected a few job openings they're interested in applying for, ChatGPT can take over the application process. By analysing the job description and a candidate's skills and experience, ChatGPT can automatically generate a customised cover letter and resume that is tailored to the specific job opening.
This not only saves the job seeker time, but it also increases the chance that recruiters and hiring managers will actually receive their application. Candidates are more likely to stand out from the crowd and land an interview if their cover letter and resume are tailored to the requirements and qualifications of the job opening.
ChatGPT can not only speed up the application process for jobs, but it can also give job seekers useful advice and insights. ChatGPT can determine areas where a candidate may need to upskill or acquire additional experience in order to be more competitive in the job market by analysing their skills and experience. 
For instance, ChatGPT can suggest pertinent courses or certifications that a job seeker can take to improve their qualifications if they are interested in a particular job but lack a particular skill or certification that is necessary for the position.
Additionally, ChatGPT can offer assistance with interview preparation, including guidance on how to answer typical interview questions and techniques for emphasising one's skills and experiences in an interview.
Remember that none of these will ever replace the human touch, especially the counselling part if you are particularly interested in that part. But it can be a start-off point to gain some much needed confidence boost for your job application. 
Nevertheless, some may be hesitant to entrust such an important task as job searching and application to a machine. But the reality is that artificial intelligence tools like ChatGPT are becoming increasingly sophisticated and reliable. In fact, many companies and recruiters are already using AI-powered tools to streamline their hiring process and identify top candidates. And if your recruiters can use AI to recruit you, why would you hold yourself back from using AI tools to apply there. 
Job seekers can level the playing field and improve their chances of landing their dream job by taking advantage of these tools. They can outsource the tiresome and time-consuming task of job searching and application to technology instead of being overburdened by it, allowing them to concentrate on upskilling, pursuing worthwhile endeavours, or just taking time for themselves.
Of course, there are still some components of the job search process, like networking and interviewing, that call for face-to-face interaction and communication. However, job seekers can free up valuable time and energy to concentrate on these more interpersonal aspects of the job search process by handing off the more time-consuming and laborious tasks to ChatGPT.
So get out there, live your life and enjoy. Come back to find your resume and cover letter ready to be sent out to your recruiters. Thank ChatGPT and move on.