TikTok launches TikTok TV in Bangladesh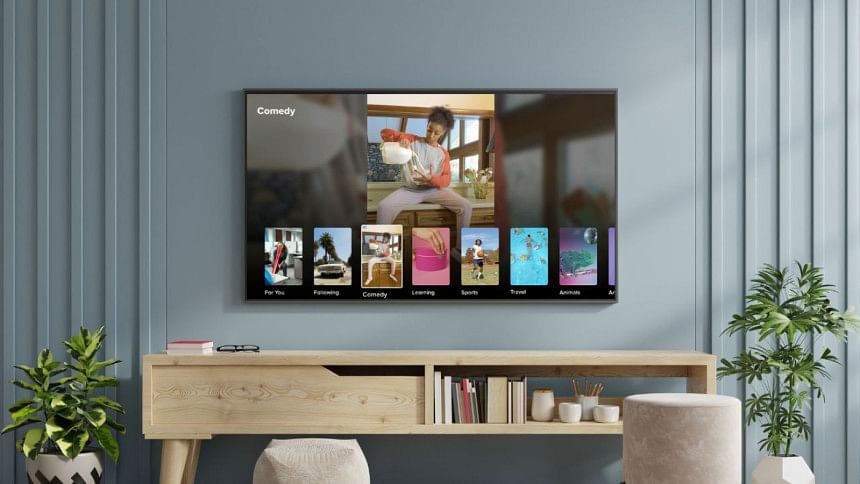 TikTok has launched the TikTok TV app on smart TV devices.
According to a press handout, TikTok TV is built specifically for a TV home-viewing experience, making it easy to watch content from the popular 'For You' and 'Following' feeds on the big screen. For a more personalized experience, users can log in to the TikTok TV app with their existing TikTok account.
TikTok TV is available now on Amazon Fire TV, Google TV™, Android TV™ OS devices, LG smart TVs (2018 (webOS 4.0) and newer models), and Samsung smart TVs in Bangladesh.