TikTok launches new text-only post feature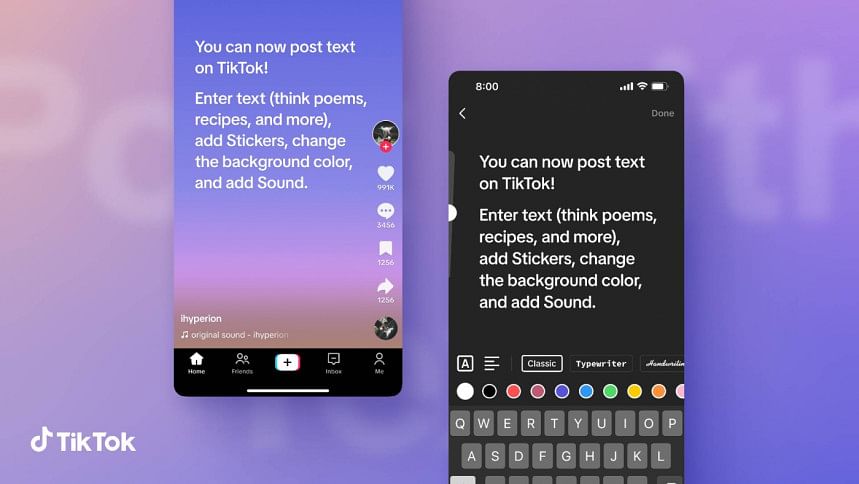 Global entertainment platform TikTok has recently introduced a 'text-only' Post feature as a new format to its platform.
Text Posts is the latest addition to TikTok's various content formats, which includes videos, photos, Duets, and Stitch.
The process of creating and sharing text-based content has been made simple and user-friendly on TikTok. Users can now choose from three options on the Camera page: photo, video, or text.
Opting for text leads to the text creation page, where creators can pen their thoughts and ideas.
Once text posts are ready for sharing, users have a range of customisation options on the Post page to make them dynamic and engaging. These options include adding sound, tagging locations, enabling comments, and inviting duets to create a unique experience.
The text posts come with features to elevate text-based content and captivate audiences. 
Creators can utilise stickers, tags, and hashtags to connect with others and join trending conversations. Personalisation is also possible through a wide range of background colours, and integration of music enhances the reading experience.