Keep your car tip-top with this ultimate car maintenance checklist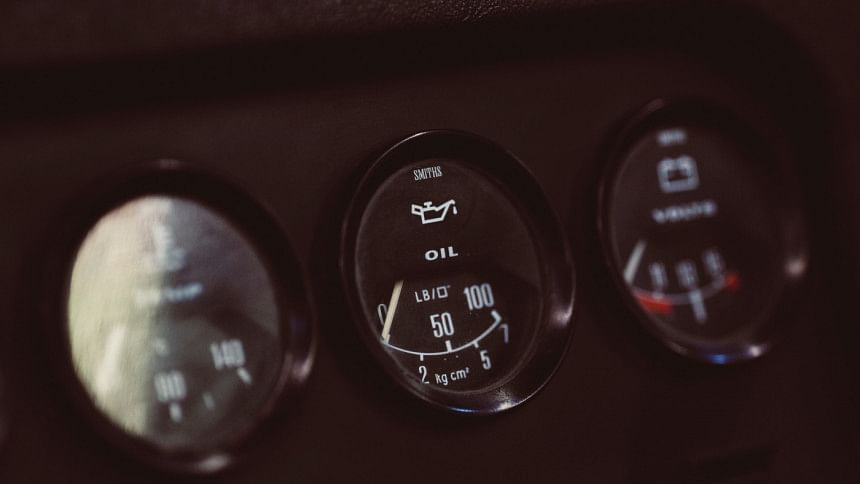 Maintaining and caring for cars can require some effort, people don't necessarily have to go to a garage or be a mechanic to keep a car running well. All it takes is knowing what to do, when to do and how to do it to keep the car in optimal performance. Maintaining your car by yourself can help avoid unnecessary expensive trips to the garage. It will also keep you safe while making your beloved vehicle last longer.
Oil and coolant
Every now and then it's a good idea to inspect both engine oil and coolant levels since low levels of either of them can lead to major repairs like replacing a blown head gasket or damaged pistons and cylinder. These usually keep the car from overheating or permanently damaging the engine.
Air filter
The air filter is an essential component of a car that regulates the air that flows into the engine and keeps out debris that can damage the engine. Air filters enhance fuel efficiency, lower emissions and keep the engine life span longer during proper airflow. These parts can easily be checked at home by taking out the air filter and seeing through it by pointing at the sunlight. If it's thick, dirty and nothing can be seen through, the air filter needs to be replaced.
Transmission fluid
Much like the oil and coolant, transmission fluid lubricates the transmission, making sure the parts are functioning correctly. Whether you are driving a manual or an automatic transmission, it's essential to check it in order to avoid a pricey transmission damage replacement every two years or so.
Spark plugs
Spark plugs ignite the fuel and air mixture in the engine to power the car. If they are not functioning correctly, the engine will misfire, losing power and efficiency. The incomplete combustion can damage the catalytic converter. When you hear the engine sounding weird or losing power, it's best to have it checked or replaced by a mechanic.
Tires
Tires are one of the most crucial elements in a car and it is the only part touching the road. Your car is also balanced on top of them, which of course makes them important components. Well-maintained tires are the most important part of safety. Try to make it a habit of checking your tires every day, since bad tires can lead to dangerous accidents. Always ensure that the tires are properly inflated, not cracked or enough threads are there for traction. While at it, you must make sure that there is a spare tire available along with all the necessary tools in the car at all times
Brakes and brake fluid
Everyone knows the importance of brakes since it's the only way a car can be stopped and can lead to fatal accidents when it fails. It's best to always check the brake fluid level as it runs through the brake lines that go to all four wheels. When the brake pedal is pressed down, it allows force to be applied and ultimately slows down your car. Watch out for leaks, low brake fluid and how thin the brake pads get over time. Brake fluid can be easy to check when the brake is applied. If it's loose or doesn't engage immediately, it means it's time to get a replacement
Battery
A car battery provides power for starting your vehicle, thus it is very important to watch out for battery performance. The battery must be checked for a clean and corrosion-free connection. Check the battery fluid level and add distilled water if it's low and clean the terminals with water and baking soda. Also, make sure to tighten it in place to avoid excess rattling
Serpentine belt
This simple piece of rubber belt keeps the car running by powering outlying devices such as the power steering pump, alternator and air conditioner compressor. It must be inspected once in a while for wear and tear or cracks. If it's damaged, it can stop the water pump from circulating which can cause the engine to overheat, leading to sudden loss of power assistance for the steering system. This will stop the alternator from generating power to operate the car's electronics. So, it's best to inspect it often and replace it when found damaged.