The beginner's guide to buying laptops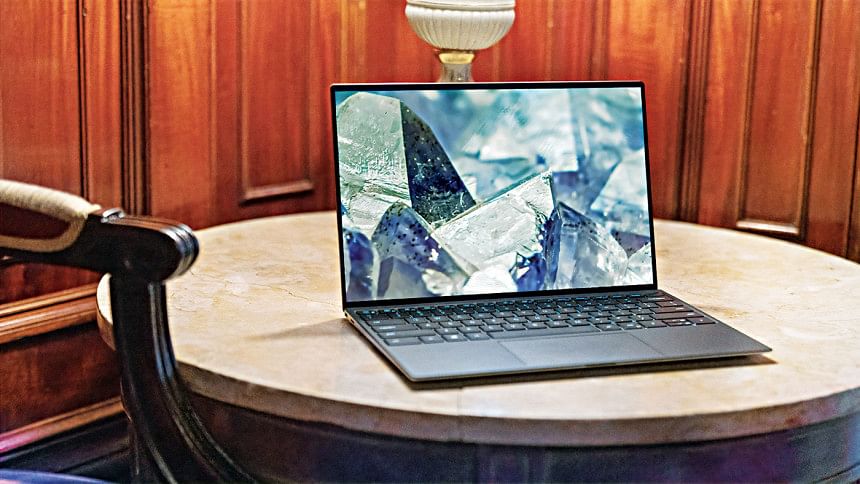 Packing the capabilities of a fully-fledged computer all the while being mobile, the laptop is a piece of technology we are always thankful for. Despite the ease of usage, it is not easy to find the perfect laptop for people who are not well versed with computers. Some might not even know about the basic components that matter and affect the user experience the most. If you are one of them, worry not. Today we will cover factors, technical specifications, upgradability, the price and the other important things to consider when buying your new portable pal.
Form factors
Laptop sizes generally start from 11.6 inches, going up to 17.3 inches. Depending on how you intend to use it, you ought to choose the suitable one. If you travel a lot or want to use it on your lap for long durations, you might want to look at the compact options with screen sizes not exceeding 14 inches and weight not surpassing 1.5 kg. Premium ultrabooks focus on elegance and lightness, which can be great options if you can shell out the cash.
Au contraire, gamers and workstation-alternative seekers who do not wish to carry their laptops everywhere are not bothered by the weight and bulk of their machines, and so, gaming laptops with big screens and bold exhaust grills are suitable for them. You can still carry these devices easily when the situation calls for it.
If you need a touchscreen and a keyboard in the same package, there are options such as HP X360, Asus Vivobook flip and Lenovo Yoga series laptops, to name some. However, if you want a full-on PC in a tablet form factor, Microsoft Surface has you covered.
CPU specifications
You can either go with an Intel processor-based laptop or an AMD based one, but make sure to go with the latest generation CPU. New processors are more powerful and better optimized for battery life than their ancestors. Currently, you will find 11th gen Intel processors and 5000 series AMD Ryzen processors, with newer gen coming in a few months.
If you are looking for an entry-level, low-cost machine, you can look at Intel Celeron, or a bit better, Core i3 based laptops. On the flip side, AMD has its Athlon and Ryzen 3 CPUs in the beginner category. They are capable of handling your daily chores while not eating a lot of electricity or costing much.
For mid-range machines, you should go for Intel Core i5 or AMD Ryzen 5 based laptops. They blend superior performance with reasonable prices. You can expect to do some light gaming and even a bit of media production out of these processors.
As for the powerful laptops, you will find in them the latest Core i7 and Ryzen 7 processors. They are costlier but give the true desktop performance in a light, portable package. They need more power to run and will get hotter under pressure than the lower power processors, but if you are looking for a portable workstation or a gaming rig, these processors are your best bet.
Understanding the GPU
Some laptops, especially gaming laptops, come with dedicated graphics cards installed in them. They can boost your laptops' graphical performance immensely, resulting in good FPS output in games and better media encoding. However, they add to the complexity and bulk of your laptop's thermal design.
On the other hand, integrated GPUs that come with your laptops' CPUs are getting more and more powerful. They are not dedicated-GPU replacements but can handle most tasks you may throw at them. AMD's Vega iGPUs have created quite a stir with superb performance, while Intel has been adding the new and improved Iris integrated GPUs. They do not add any extra weight or price to the system, however, you need to set aside at least a couple GBs of RAM as they are dependent on it.
How much RAM to consider
All entry-level and some of the mid-range laptops now come with 4 GBs of DDR4 RAM, which is barely enough nowadays. The Windows system alone eats up around 2.5 GB, and we all know how Chrome loves gulping RAM. If you are going to do light browsing and media consumption, you are going to be sort of okay with 4 GB. But, you should ideally get at least 8 GB RAM if you want a satisfactory experience.
However, most laptops that come with 8 GB RAM are priced highly and boasts mid to top range specs. The right way to go is to add an extra stick of RAM similar to the one installed in your laptop regarding its speed, size and preferably brand. It will save you money and give you a boost in performance. For higher performing laptops, 16 GBs is the sweet spot between performance and price.
Keep an eye out for the DDR generation and BUS speed of your laptop's RAM because they determine how fast the data transfer rate is between the RAM and the other components. You will mostly find DDR4 RAM in new laptops, which is the latest generation and the fastest. 2400 MHz is a good place to start for BUS speed, and the higher you go, the better.
What about internal storage and display?
If you want a snappy experience, find a laptop with an SSD in it. SSDs will give you unbelievable boot-up times, something people seem to be boasting about everywhere, and lightning-fast application start-up times. If you can't afford a laptop with an SSD pre-installed, look for an SSD slot that's been gracefully left empty for you to fill in later. The SSD will contain your system files and applications, while the HDD will serve as a trusty storage device.
Regarding the display, for most people, a 15.6 inch 1920*1080 screen will be more than enough, while gamers will need 2k or even a 4k display with a 144 Hz refresh rate or higher. Display sizes also determine portability. 
Upgradability
Laptops don't allow a lot of upgrading as desktops do. When choosing one, make sure that the laptop has an extra RAM slot where you can add an extra stick. It will keep your machine going when the operating systems and programs get even hungrier in the future.
Another upgradable component of a laptop is its storage. Many laptops nowadays give you a dedicated slot to add an SSD. Find out if your laptop has one and if it's an NVMe or a SATA SSD slot. NVMe SSDs are the faster and more efficient of the two.
Final words
There are a few other things to consider before making a purchase decision. You might want to install Windows 11 on your new system and to do that, you need a TPM 2.0 security chip. Make sure you have that by reading the product description page thoroughly. Be mindful of the ports your laptop has, as they will greatly influence your user experience.
Watch user reviews and read blogs about your final choices; it will be easier for you to find the one for you. Buy from trusted vendors with a proven track record of quality customer service.
Finally, you need to balance the features and your budget in a way that satisfies you the most. You may have to make compromises here and there, but choose according to your priorities, and you will find a great machine.