Apps to help boost your creativity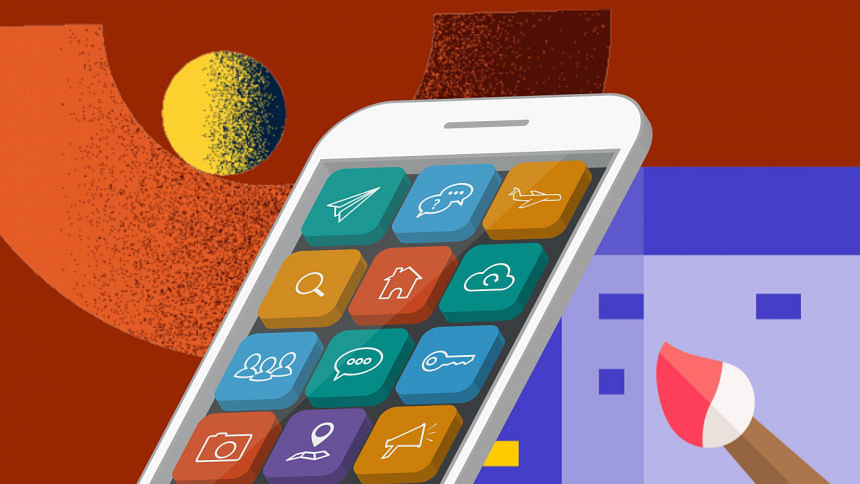 Inspiration can often be a difficult thing to obtain. Sometimes, no matter how spontaneous you are, you might find it nearly impossible to come up with an original idea for your next big creative project. As such, even during the most intense brainstorming sessions, you might need a little push here and there to keep you going. If you're stuck in a creative block, you could try out these apps below to not only boost your creative gears but inspire you to try something new and big along the way. 
Brainstormer
Brainstormer is an app that lets you combine plot, subject and setting/style into a random arrangement - giving a fresh blend of ideas every time you spin the 'wheel' to mix and match options. You are given three pre-set wheels to choose from: classic brainstormer, character creator, and world builder, but you can choose to customise these wheels however you want to give you different results. This wheel feature offers you a tactile tool to randomly combine a plot, subject, setting or style and help combat creative block. With this app, you can summon quick subjects for content creation, like doodling and sketching for artists and journaling for writers.
Brainsparker
Brainsparker works just like a pack of cards. If you are feeling stuck or facing a challenge, open the app, shuffle the cards, and tap on the screen to reveal a random prompt. Then all you have to do is sit back and see what new ideas and insights pop through. Brainsparker features over 200 creative word and image-based prompts. For example, you may get a prompt like: "Imagine you are 70 years old looking back; what might be your biggest regret?": ideas that will shift your brain out of the box and get you out of your creative rut. 
Coffitivity
Coffitivity recreates ambient sounds in a cafe-like setting to boost creativity and productivity. With this app, you can choose from several audio tracks to create your ideal work environment. More people prefer getting the work done in certain noises and getting the simulation of their ideal productive zone, as such, choosing the right combination of sounds to match your real-life setting can be a great creativity booster. This free app also works offline and is perfect for setting up your home office ambience. 
Tayasui Sketches
Tayasui Sketches is exclusively usable on Mac or iOS. Even then, it is a must-try app for designers who fine-tune their new ideas by doodling and sketching. It allows the user to think beyond just the device, and enjoy the act of drawing on paper. It's great for creating simple sketches, or even more complex and beautiful drawings. This user-friendly app helps provide an on-hands creative boost which is uncommon for apps such as these. It also has a huge variety of advanced drawing tools and features with unlimited customisable options for the best in-app experience. 
Behance
Behance is a unique space where designers can showcase their portfolios, browse the latest design projects, follow their favourite designers, and also get employed! It is a fine mix of creative networking, design inspiration and personal branding delivered in the form of a handy iOS and Android app (now available on desktops too). With curated galleries, users can explore fresh work without having to follow specific users. It is also an exceptional way to set personal milestones and goals, as Behance is a good platform to gain recognition. Users can search and explore tons of projects in digital art, typography, architecture, photography, fashion and more. 
BrainWave
This simulating app provides isochronic tones and binaural beats to improve focus, sleep, meditation and relaxation. Different states of mind are associated with specific brainwave frequencies that would be inaudible if they are directly played. This app features 35 binaural sequences to help users focus, feel positive, stay motivated and sleep more soundly. As you listen, your own brain waves synchronise with the different frequencies of the soundwaves and help your mind relax. As such, this app is great for concentrating if you feel easily distracted.