Surokkha under attack, 27 other infrastructure at risk: Palak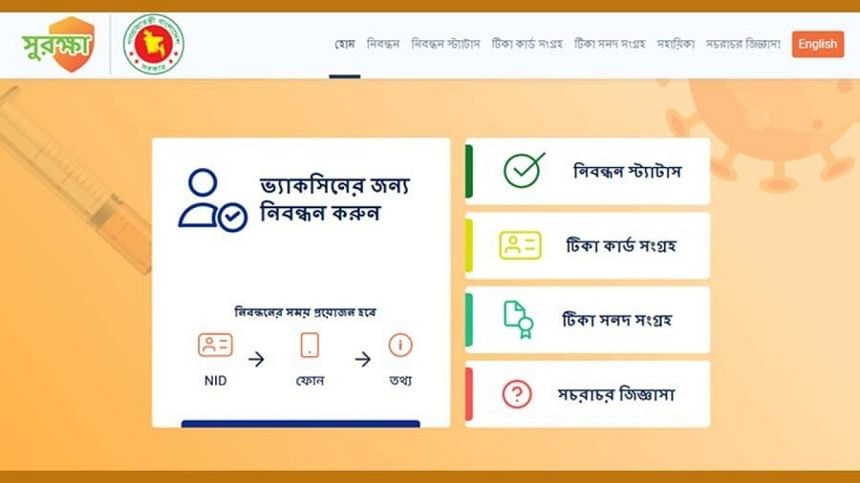 Cyber attacks were carried out on the Covid-19 vaccination registration app, Surokkha by forces from abroad, as confirmed by Zunaid Ahmed Palak, State Minister for Information and Communication Technology (ICT). The State Minister confirmed the news yesterday at the Memorandum of Understanding (MoU) signing ceremony among the Digital Security Agency, Bangladesh Computer Council and Bangladesh Air Force. 
"The hackers tried to shut down the Surokkha app, but the situation was handled extremely well by the experienced manpower on our ICT front," said the State Minister. 
He also mentioned that twenty-seven important information infrastructures including Bangladesh Bank, NID and Passport have been identified as risk-prone to such cyber attacks. "The ICT department is working relentlessly to protect these infrastructures," he added.
The memorandum was signed by Digital Security Agency Director (Administration and Finance) Md Abdus Sattar Sarkar, Bangladesh Government's e-Government Computer Incident Response Team (BGD e-GOV CIRT) Director Tarique M Barkatullah and Cyber Warfare and Information Technology Directorate Director Air Commodore Md Touhidul Islam. Under this trilateral deal, the Digital Security Agency of the ICT Division and BGD CIRT of Bangladesh Computer Council will provide necessary training to Bangladesh Air Force in order to increase their digital capacity. 
State Minister Palak also mentioned that ensuring cybersecurity is not a feasible task for a single body or organisation. "It requires concerted effort," he said. "We will all work together to ensure our cybersecurity and hopefully win this war against cyber attacks."
The Surokkha app is up and running at the moment, confirmed by Tarique M Barkatullah, Director, BGD e-GOV CIRT to The Daily Star. "We identified that Surokkha was under attack after the declaration of mass vaccination when many people were unable to access the app to register for the vaccine. The app was shut down for recovery and maintenance purposes for a while, but it is functioning at its full capacity at the moment," he said.