Startup Explorer loan product launched for local startups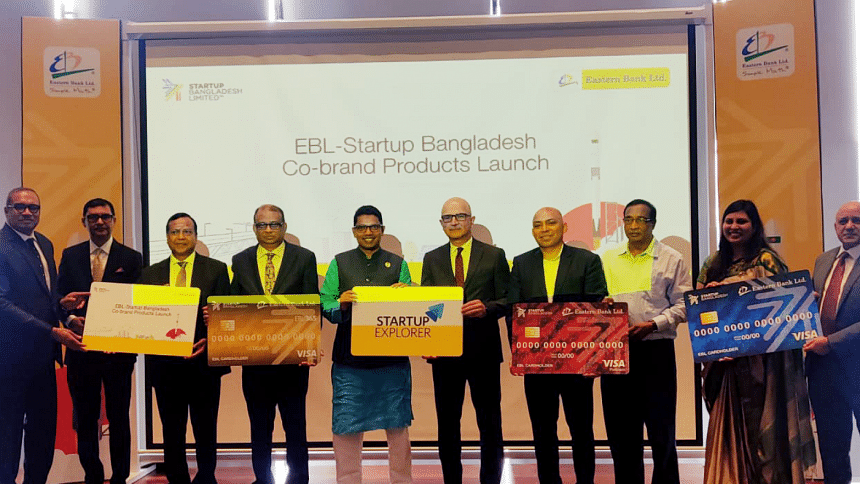 Startup Bangladesh Limited, the country's flagship venture capital company, in association with Eastern Bank Limited (EBL) and Visa, today launched a special loan product for startups called 'Startup Explorer'. This loan product, which comes with a co-branded card, will allow local startups to receive up to Tk. 1 crore loan at 4% interest as part of Bangladesh Bank's policy.
Startup Explorer loan is expected to play an important role for Bangladeshi startups and help strengthen the startup ecosystem in Bangladesh. The loan aims to benefit newer startups in many ways in terms of growth. 
The co-brand card product basket includes credit, debit and prepaid cards. The co-brand cards, which come with a number of exclusive benefits for the customers, include zero issuance fee for the first year, zero renewal fee upon 18 transactions and 2 free supplementary cards, among others. The cards will be usable for both domestic and international transactions.
Another product meant for freelancers titled 'EBL Freedom Freelancer Visa Debit Card', was also launched, which will help freelancers manage their foreign currency earnings more smoothly and efficiently.
The launching ceremony of Startup Explorer was held at the EBL head office located in Gulshan, Dhaka. The Honorable State Minister of the ICT Division Mr. Zunaid Ahmed Palak MP was present as the chief guest. The Ambassador of the Republic of Turkey, H. E. Mr. Mustafa Osman Turan, was present as a special guest at the program.