Skoot and Walton to jointly produce Made-in Bangladesh e-bikes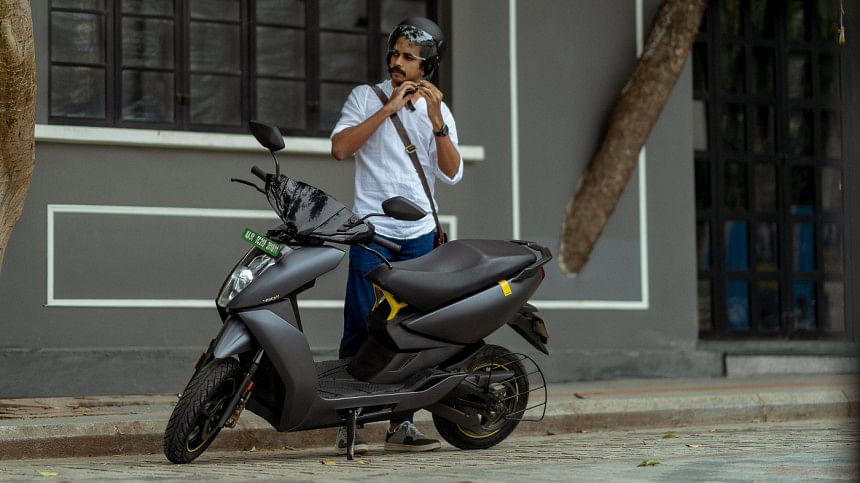 Skoot Ltd., a local startup under the Innovation Design and Entrepreneurship Academy (iDEA) project, recently signed a Memorandum of Understanding (MoU) with Walton Digi-Tech Industries Ltd. to produce e-bikes in Bangladesh. 
As per the MoU, the two companies will jointly manufacture environment-friendly electric bikes in the country to improve the riding experience for local customers. The partnership also plans to improve the e-bike industry in Bangladesh through the introduction of technologically advanced products. 
As per a press release, the two companies hope to create a better future for e-bike enthusiasts, while offering them innovative and sustainable transportation options.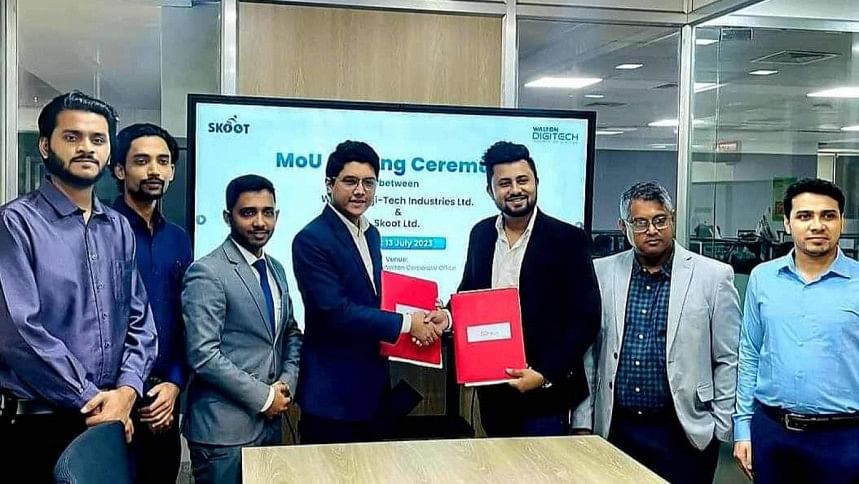 The MoU between the two companies was signed by Kazi Ridwan Ahamed, the Managing Director of Skoot, and Md Touhidur Rahman, Chief Business Officer of Walton Digi-Tech Industries Ltd. Other representatives from both companies were also present during the signing.