Remembering the first generation of 'memes'
Remember the days when a dancing baby could captivate the entire internet? Or when a simple phrase like "All your base are belong to us" would leave us in stitches? Welcome to the golden age of memes, where the internet was a wild west of creativity, and the simplest of ideas could become overnight sensations.
Before the age of TikTok dances and Twitter threads, memes were a nascent form of digital folklore. The term "meme" was coined by British evolutionary biologist Richard Dawkins in his 1976 book, "The Selfish Gene". He used it to describe an idea, behaviour, or style that spreads within a culture. Little did he know, his term would become the moniker for one of the internet's most beloved phenomena.
The first generation of memes were often pixelated, grainy, and had a DIY charm. They were shared on forums like Something Awful, 4chan, and the early days of Reddit. These platforms became the breeding grounds for meme culture, where users would riff off each other's jokes, creating a snowball effect of virality.
Iconic first-gen memes
Who could forget the "Dancing Baby", also known as "Baby Cha-Cha-Cha"? This 3D-rendered animation of a baby dancing a cha-cha became one of the first viral videos, even making its way to mainstream television on shows like "Ally McBeal".
Then there was "Badger Badger Badger", a hypnotic loop of animated badgers dancing to a catchy tune. And of course, "All your base are belong to us", a phrase from a mistranslated Japanese video game that became an emblem of early internet humour.
Fan favourites: The memes we loved
As meme culture blossomed, a few standout characters emerged, capturing our screens and our hearts.
Condescending Wonka: With a sly smirk and a sarcastic tone, this rendition of Willy Wonka from the 1971 film became the face of patronising humour. "Oh, you just graduated? You must know everything," he'd quip, and we'd all chuckle in agreement.
Bad Luck Brian: This meme featured a young boy's awkward school photo alongside tales of life's most unfortunate events. From "Takes driving test... Gets first DUI" to "Wins lottery ticket... Gets hit by a bus", Brian could never catch a break.
Dafuq: This meme, often featuring a perplexed-looking woman, perfectly captured our collective confusion. It was the go-to reaction for anything bizarre or unexpected on the internet.
The Most Interesting Man in the World: "I don't always x, but when I do, I y." This meme, inspired by a Dos Equis beer commercial, became a template for countless jokes, highlighting rare occurrences and ironic situations.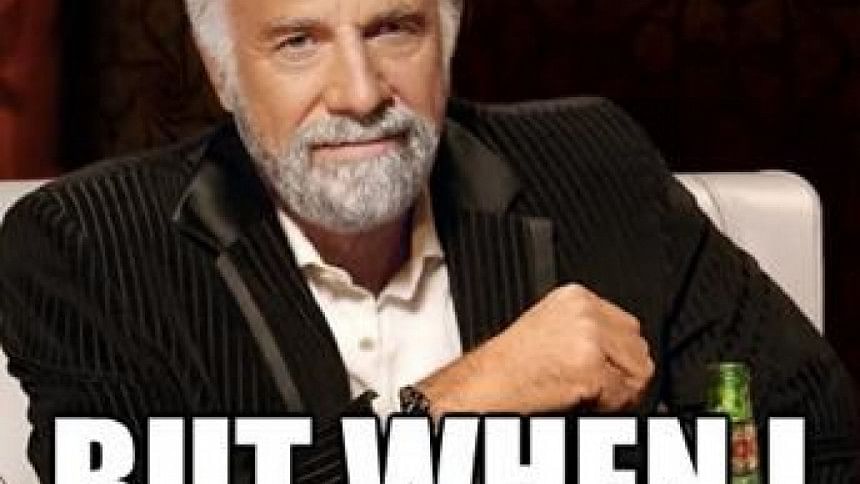 One Does Not Simply: Originating from the "Lord of the Rings" film series, this meme features Boromir, played by Sean Bean, with the caption "One does not simply walk into Mordor". It quickly evolved to address various challenges or tasks deemed difficult, becoming a staple in meme culture.
The rise and evolution
As technology advanced, so did memes. With the advent of YouTube in 2005, video memes like "Charlie Bit My Finger" and "Rickrolling" took the world by storm. Social media platforms like Facebook and Twitter became the new hubs for meme sharing, allowing for faster dissemination and broader reach.
Memes also began to take on a more sophisticated form. They became tools for political satire, social commentary, and even activism. The simple, relatable humour of first-gen memes evolved into a multifaceted cultural phenomenon.
Nostalgia in pixels
There's a certain nostalgia associated with first-generation memes. They remind us of a simpler time on the internet, where communities were smaller, and the digital world felt like an intimate playground. Today's memes, while undoubtedly more polished and diverse, owe their existence to these early pioneers.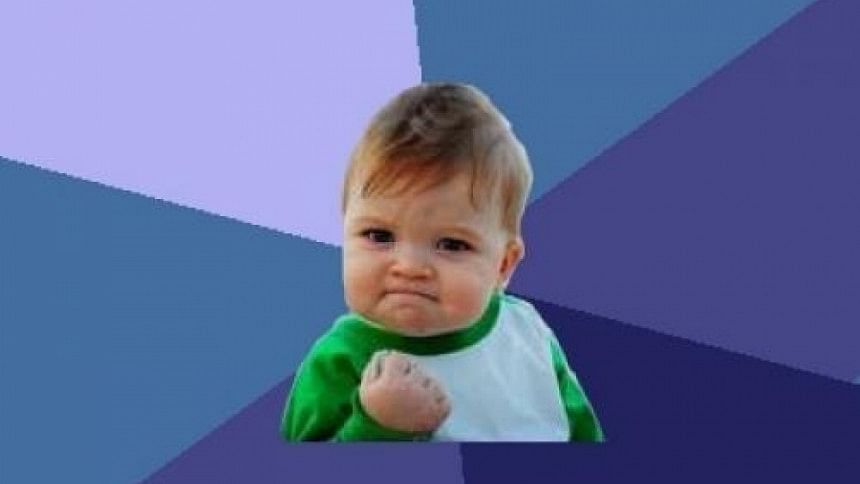 As we scroll through our feeds, bombarded by the latest viral sensations, it's heartwarming to remember the memes that started it all. They were quirky, unrefined, and sometimes downright bizarre. But they were ours, and they paved the way for the meme culture we know and love today.
So, here's to the dancing babies, the badgers, and the mistranslated video games. And a special nod to Wonka, Brian, and the Most Interesting Man. The internet wouldn't be the same without you.