Satire
Man who never received female attention shares meme that says "women"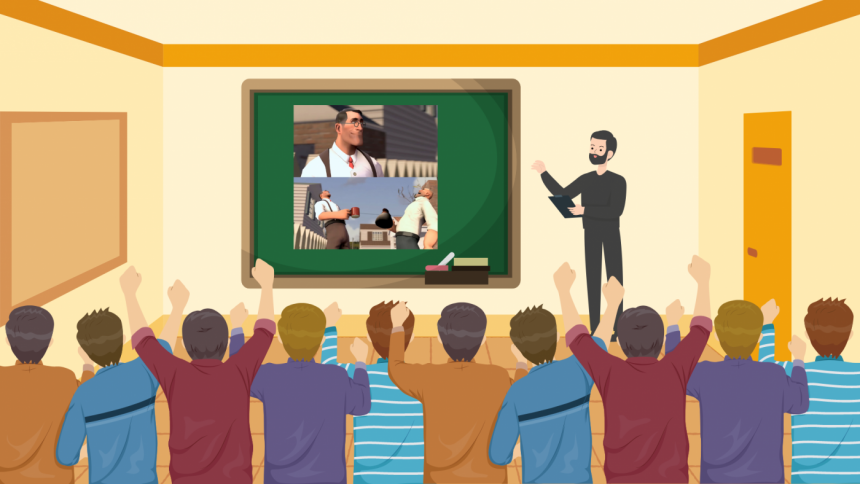 Shadman Sakib gave up on love forever after his 43rd attempt to talk to a girl went in vain. It's all he had ever wanted: a girlfriend who'd be willing to provide him with the undivided attention his kind desperately craves while being okay with him ogling at every woman on the street. However, constant rejection despite his pathetic attempts made him the internet misogynist he is today.
"I tried my luck with women," said Shadman, President of the Chirokumar Shongho, "But after my 43rd rejection, I realised they're not worthy of the attention of an alpha male, such as myself. They're not intellectually capable of accompanying me and they feel intimidated by my cerebral presence."  
"Now that I am over girls, it's time to belittle them over the internet to overcompensate for my insecurity," he continued. "Whenever I see a girl screwing up online or giving an opinion that differs from mine, I am left with two options. I can either call her a feminist, which was an insult in the 1880s UK and still continues to be one in 2022 Bangladesh. Or, I can share the popular 'women' meme template in the comments and insult an entire gender based on one person's opinion."
Although Shadman's online presence against women is quite strong, his offline experience with girls has been rather disappointing.
"Yes, I haven't been able to interact with a girl in real life without having a panic attack. Whenever the opportunity arises, I end up imagining our entire relationship, marriage and kids within the span of 3 seconds and start sweating profusely," he said. 
"This goes on until she gets tired of the awkward silence and walks away or worse, I scream 'Sorry Apu' and run away," said Shadman. "After I realised that offline interaction isn't my cup of tea, I decided to play to my strengths and do what every man does when something doesn't go their way: blame the other party and boost my ego."
"That's when I founded my organisation, Chirokumar Shongho, which currently has 17 members. My apologies, 16 members. Our 17th member Rafsan got married last week," continued Shadman,
"With the help of my fellow misogynists, I concluded that all women are the same. Every woman in this world wants the same things: respect, safety, fundamental rights, financial freedom etc."
"Loyalty, respect, affection – these demands will suffocate any man! One of my friends had his heart broken by his greedy girlfriend who went on expensive dates at his cost. This was proof enough for us to stereotype half of the world's population and label them as 'gold diggers'"
Following his shenanigans, Shadman has been called a misogynist and an Andrew Tate fan by his classmates.
However, Shadman denies these claims, "The West is obsessed with Andrew Tate because his misogynistic hate-speech targeted towards women is new to them. I belong to a Bangladeshi family. I grew up with my father belittling my mother and my sister on every occasion. Insulting my mother casually in front of guests to compensate for his lack of sense of humour and making sexist remarks in front of his colleagues. Andrew Tate is literally the Bengali dad of the west."
Label Ifti as a simp for writing this article at hasiburrashidifti@gmail.com