Musk and Zuck will fight each other in an "epic" Italian spot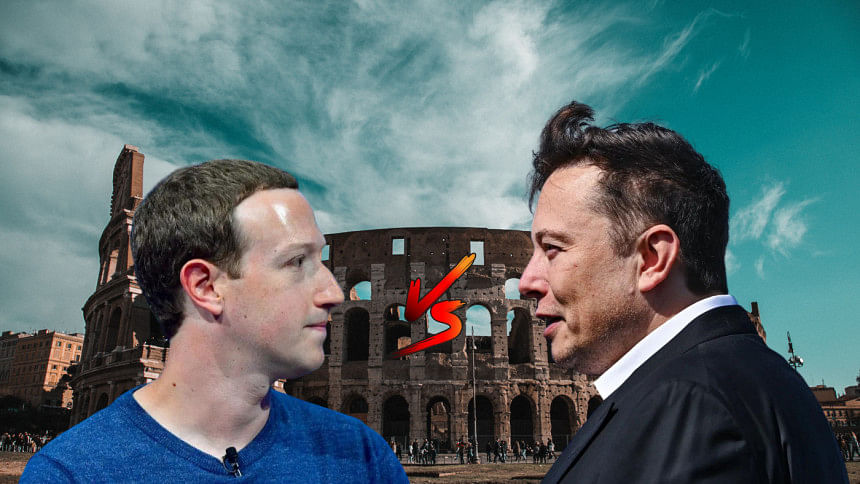 Elon Musk and Mark Zuckerberg long anticipated MMA fight is now set to take place in Italy, with the exact location yet to be disclosed, as confirmed by Musk's Twitter (Now called X) post. The event will be promoted by their respective foundations and streamed on Twitter and Meta platforms. All proceeds generated from the fight will be donated to veterans.
Although a specific date and venue were not provided in Musk's tweet, he mentioned collaborating with Italy's prime minister and minister of culture to select what he referred to as an "epic location." The notion of holding the fight at the historic Colosseum in Rome has been hinted at in previous interactions between the two tech entrepreneurs.
The origin of the fight discussion can be traced back to reports of Zuckerberg's plans to develop a competing social media platform, which seemed to spark a playful challenge from Musk. UFC president Dana White has indicated that both Musk and Zuckerberg are serious about the fight, suggesting it could potentially surpass the Mayweather-McGregor boxing match in terms of viewership.
Notably, Musk has accepted an offer from UFC legend Georges St-Pierre to train, while Zuckerberg has been seen training with UFC champions Israel Adesanya and Alexander Volkanovski.
Zuckerberg, at 39 years old, maintains a youthful advantage over the 52-year-old Musk, who holds a size advantage.