Meta announces the Quest 3 VR headset with Mixed Reality features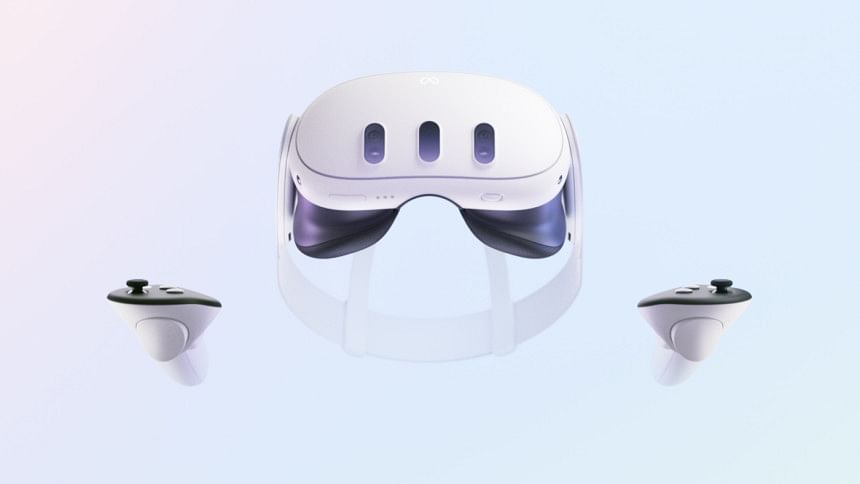 Meta has introduced the Quest 3, its latest virtual reality headset, scheduled for shipment starting October 10th. With a price tag of $499, the Quest 3 presents an array of technical advancements, including a notable emphasis on "mixed reality" (MR) capabilities.
The Quest 3 is equipped with a dual 2064 x 2208 pixel display, an enhancement from the Quest 2's 1832 x 1920 pixels per eye. Under the hood, the device is powered by the second-generation Qualcomm Snapdragon XR2 chipset. According to Meta, this chipset provides a graphics performance that is twice as efficient as the Quest 2's first-gen XR2.
Design-wise, the Quest 3 incorporates a soft rubber mask and a restructured head fixture, aiming to offer increased comfort and adaptability for users. The headset will also be available in multiple colour variants, including "Blood Orange" and "Elemental Blue".
The new iteration sees a redesign in its controllers, with Meta highlighting improved tracking algorithms. These controllers are also accompanied by a charging dock that features rechargeable batteries. The battery life of the Quest 3 headset is anticipated to span between two and three hours.
A significant feature of the Quest 3 is its augmented mixed reality capabilities. The headset incorporates two colour cameras, providing a passthrough feed, which positions the Quest 3 as a device with integrated MR functionalities. The addition of a depth sensor aims to offer a more precise mapping of the user's immediate environment.
For storage, the Quest 3 will be available in two versions: a base 128GB model priced at $499 and a 512GB variant priced at $649. As the release date approaches, the tech community will be closely watching the impact of the Quest 3 on the VR and MR market landscape.