Jack Ma makes surprise visit to Dhaka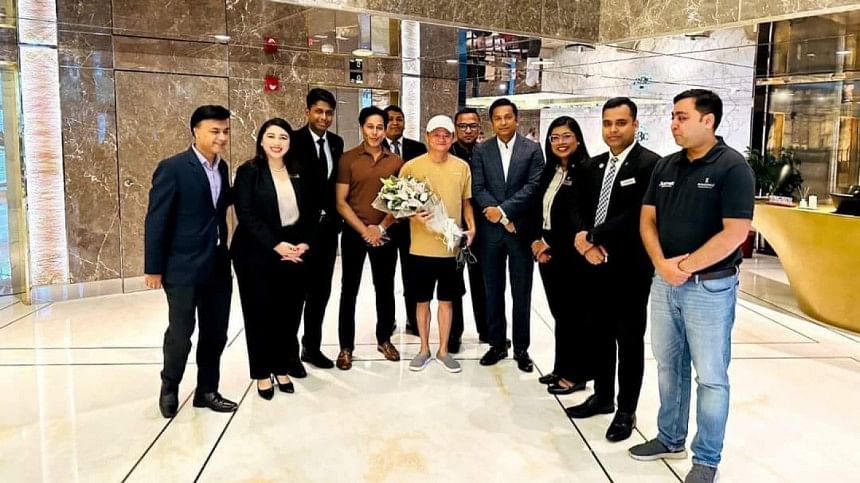 In a series of surprise visits, Jack Ma, the co-founder of Alibaba, made a brief stopover in Dhaka, Bangladesh, before heading to Kathmandu, Nepal on Tuesday, June 27. In Dhaka, Jack Ma stayed at a prominent five-star hotel in Gulshan. These unexpected visits by the prominent Chinese entrepreneur have sparked curiosity and speculation in the industry. Industry observers in Bangladesh, Nepal, and Pakistan have been abuzz with rumours about the purpose behind these discreet travels.
According to news outlets in Nepal, Jack Ma's visit to Dhaka was followed by his arrival in Kathmandu, where he was reported to have stayed for a brief period. From there, Ma and a delegation of seven businessmen, including five Chinese nationals, one Danish individual, and one US citizen, embarked on their next destination - Pakistan.
They arrived in Pakistan on June 29, having traveled on a chartered flight from Hong Kong, according to Pakistani news reports. Ma's presence in Pakistan was met with great interest, although he maintained his usual media silence and kept his visits discreet. While sources close to Ma have insisted that these visits are purely personal in nature, their unexpected nature and the notable figures accompanying him have stirred speculation. Jack Ma's low-profile approach to these trips has garnered attention, especially since his criticism of Chinese authorities in 2020.
Following their time in Pakistan, Ma and his delegation reportedly continued their journey to Uzbekistan on June 30.
The purpose behind these visits, as well as the nature of the engagements undertaken, remains undisclosed.
Jack Ma, a prominent figure in the technology and e-commerce industry, has been known for his influence and entrepreneurial success through Alibaba Group. His criticism of Chinese authorities in 2020 drew widespread attention, resulting in a decrease in his public appearances.
The recent series of surprise visits to South Asian countries has reignited interest in his activities and raised questions about his current endeavors. As speculation continues to circulate, industry insiders eagerly await further information regarding the purpose of Jack Ma's discreet visits and the possible implications they may have for the region's business landscape.