itel launches colour-changing S23 smartphone in Bangladesh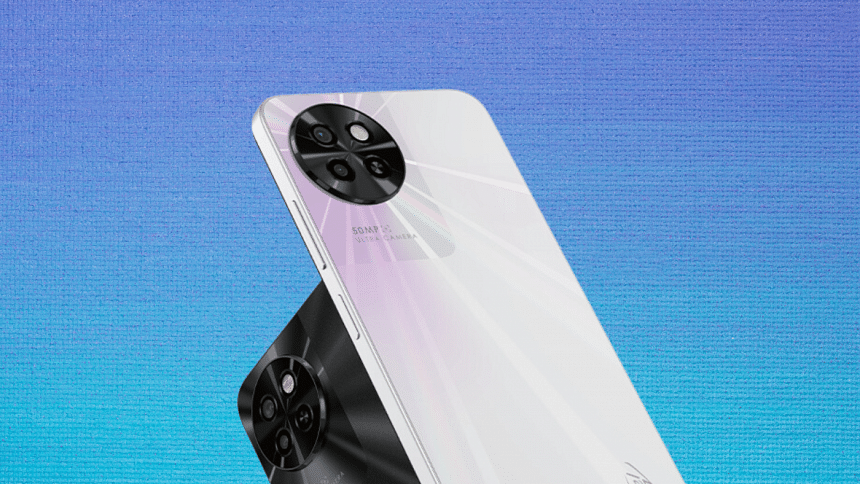 itel has officially launched its first-ever colour-changing smartphone S23 in Bangladesh.
The itel S23 white edition features a photochromic layer on the rear which automatically changes colour from Mystery White to Dreamy Pink under sunlight or UV rays.
itel S23 is equipped with a Tiger 606 Octa-core Processor and 128GB of storage. It offers two variants that cater to diverse user preferences. The 8 GB RAM variant, combined with 8GB Memory Fusion, delivers 16GB RAM, while the 4GB RAM variant with 4GB Memory Fusion, results in 8GB RAM. 
The device comes with a 6.6" HD+ waterdrop display while its 90Hz refresh rate brings a fluent viewing and 120Hz responsive touch rate can give users a seamless experience when scrolling or playing games.
For battery life, the pre-embedded 5,000mAh sizable battery, combined with Type-C charging, can support up to 15 hours of social media feeds and 112 hours music playback time.
In terms of shooting functions, there's a 50MP rear camera which can carry out various shooting modes, including super night mode, ultra HD mode and Advance HDR mode.
Itel S23 is available in two colour variants, Mystery White and Starry Black. Its price starts at Tk. 10,490/-. It's important to note that the colour changing feature is exclusive to the Mystery White variant.