First-ever Mobile Legends Bangladesh Championship wraps up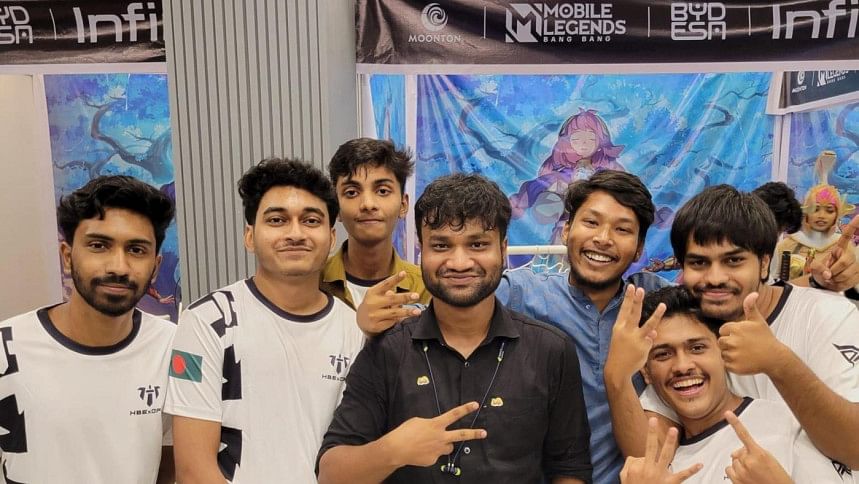 The first-ever Mobile Legends Bangladesh Championship (MBC) recently concluded at the Gulshan Shooting Complex on August 20. Organised for the first time in the country by the Mobile Legends: Bang Bang authority, the tournament drew 128 enthusiastic teams, with the top contenders battling for supremacy in the gaming arena.
The competition began with an elimination phase, as 128 teams competed head-to-head, each aiming to secure a spot in the top 8. The 8 qualifying teams then progressed to the round-robin stage, from where the top 2 teams secured their place in the much anticipated M5 regional championship, often referred to as the Asian World Cup of gaming.
The final round was between the two local esports teams Hellbent OPx and MLT CR. After a tough round of competition, Hellbent OPx emerged victorious, securing the title and a generous prize pool of US$1000, along with 200,000 in-game diamonds, equating to approximately BDT 4 lakh worth of in-game rewards. All members of the top 2 teams also received an Infinix phone.
Aside from the tournament, the first-ever Mobile Legends Bangladesh Championship also featured cosplay displays, quizzes, fanart competitions, and mini-games. Brands such as Infinix, Star Tech, MSI, Team Group, and Carnival Internet were sponsors of the event.