Facebook to start 'Blue Tick' verification for Tk 1,200/- per month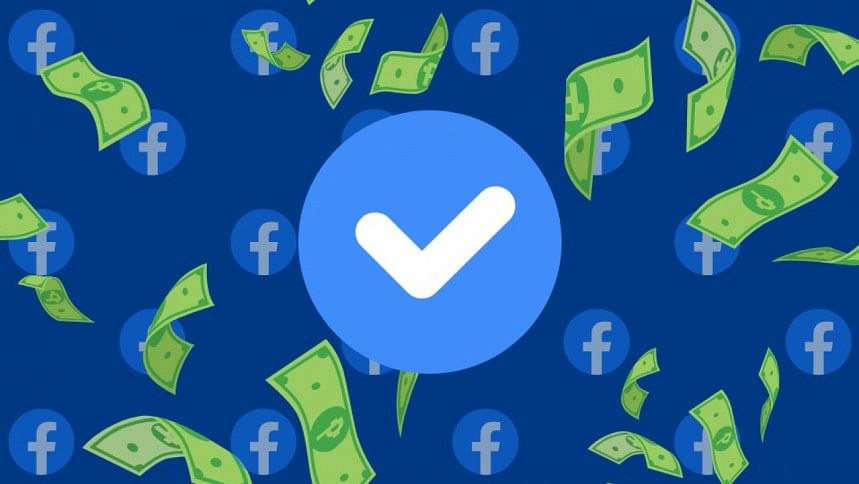 Meta, the parent company of Facebook, Instagram, and WhatsApp, announced the launch of their premium verification 'Blue Badge' service on profiles.
The move comes after Elon Musk, the new owner of Twitter, implemented a paid-for verification system in November 2022, for which he faced backlashes. 
However, the paid subscription service of Meta is not available for businesses yet.
This premium verification service can be availed on personal accounts/profiles for Tk 1,200/- ($11.99) per month on the web and Tk 1,500/-  ($14.99) per month on iOS platforms.
The service will be made available this week and will be first started in Australia and New Zealand.
To verify the profiles, users will get their profiles verified with government identification. Along with profile verification, the subscription bundle for Instagram and Facebook will offer protection against impersonators. 
The announcement was made by Mark Zuckerberg, the co-founder of Facebook, on his profile a few hours back. He wrote, "This week we're starting to roll out Meta Verified -- a subscription service that lets you verify your account with a government ID, get a blue badge, get extra impersonation protection against accounts claiming to be you, and get direct access to customer support."
Badges - or "blue ticks"- have been used as verification tools for high-profile accounts to signify their authenticity.