Facebook brings changes to its video streaming services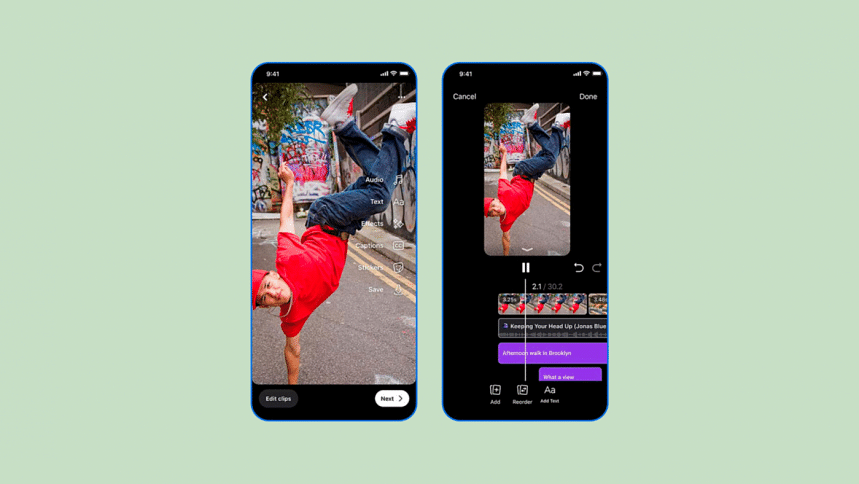 Meta has started to roll out new updates that will bring more Reels editing tools to Feed, making it easier to create, explore and engage with video on Facebook.
Additionally, the Video tab, previously known as Facebook Watch, is now the go-to source for all videos on Facebook, including Reels, long-form videos, and Live content.
Audio, music, and text are all in one place on Reels, making it easier to layer and time creative elements to create reels.
The editing options are now available on Meta Business Suite for reels and videos on Feed. Users can get creative with their videos by speeding up, reversing, or replacing clips, and mixing the right sound in videos by exploring and adding music and audio clips, recording voice-overs and reducing unwanted noise. The update also enables users to upload HDR videos from their phones to Reels, making the experience livelier than ever before.
The Video Explore has been redesigned through an intricate blend of human curation and machine learning to help them discover popular videos and surface the ones that they might enjoy and find interesting. The ability to watch Instagram Reels on Facebook has helped many Instagram creators reach more people. It also lets people enjoy the best of Instagram and Facebook Reels all in one place.
Now on Facebook, users can view and write comments on Instagram Reels through Facebook without needing to switch between apps. The process is simple – just link Facebook and Instagram accounts through the Accounts Center.