BWIN showcases local women-led startups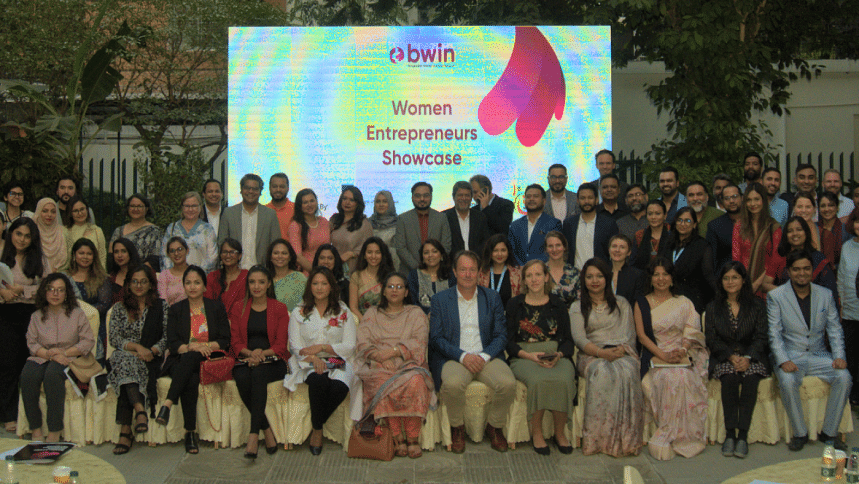 Bangladesh Women Investors Network (BWIN), the sister chapter of Bangladesh Angels Network (BAN), recently hosted their first women entrepreneurs showcase. The event, held at the Embassy of the Netherlands in Bangladesh, featured four local women-led startups: Markopolo.ai, Wander Woman, Relaxy and CholPori.
At the event, the four startups provided their funding pitch to a group of angel investors and venture capitalists. According to a press release, MTB Angona of Mutual Trust Bank Ltd. (MTB) was the sponsor of this event.
Thijs Woudstra, Deputy Ambassador at the Embassy of the Kingdom of the Netherlands, provided the opening remarks. The event was attended by executives from both BWIN and MTB as moderators and speakers.
The event hosted a panel discussion on Bangladesh's startup ecosystem, highlighting the challenges faced by local women entrepreneurs. It also discussed the impact investors and banks can have on the funding of newer startups. Local investors, founders and key stakeholders were also present at the event. 
With events such as this, BWIN is aiming to further educate and mentor women entrepreneurs in Bangladesh. As the sister chapter of BAN, BWIN consists of leaders from the startup, development and investment sectors of Bangladesh which helps provide funding opportunities to local women entrepreneurs. 
.