Bangladesh to introduce tourist SIM cards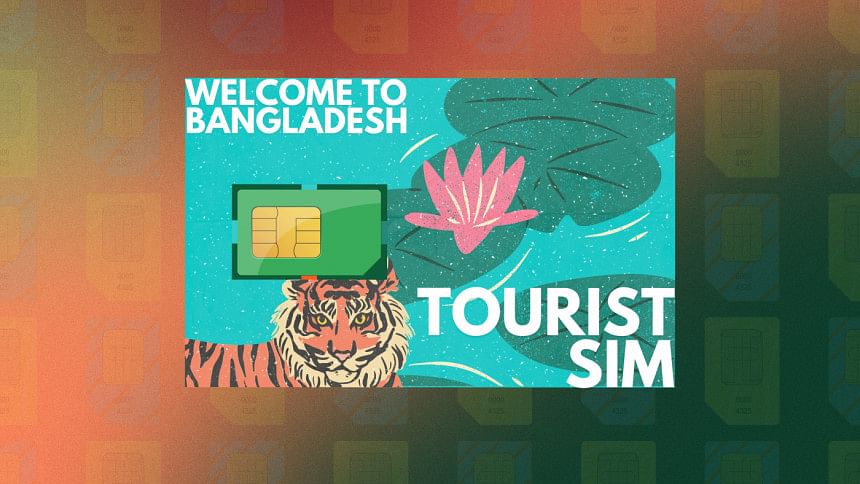 Like many other countries around the world, tourist SIM is going to be introduced for tourists coming to Bangladesh, according to official documents of BTRC.
These tourist SIMs will be valid for 7, 15 and 30 days in a specific block. Tourists can register a maximum of two SIMs in one passport. Tourists can also collect e-SIM on demand at the time of entry through any port of entry into the country, as per the official BTRC documents.
Most foreign nationals and tourists usually visit or visit the country for a short period of time. Once they leave, the SIM registered against their passport remains unused and no revenue is generated from it. As per the rules, once a registered SIM is unused, it cannot be re-registered in someone else's name before 540 days. This results in the wastage of limited resources like Mobile Station International Subscriber Directory Number (MSISDN). 
The needs of Bangladeshi nationals and foreign nationals or visiting tourists are naturally different. As there is no service that cares about the needs of foreigners, they are generally not interested in buying Bangladeshi SIM cards. If foreigners use the SIM for a short time and leave it, the SIM will remain active for the duration of the visa or a maximum of 6 months. 
These new tourist SIMs can be registered at the retailers of BTRC authorised operators and customer cares of the country at all ports of entry including every air, land and sea port in Bangladesh. This SIM will be identified separately on the Central Biometric Verification Monitoring Platform (CBVMP), and operators cannot allocate tourist SIMs outside the specified block. 
Similarly, the registered SIM will automatically become unregistered after 30 days due to limited validity conditions. After the tourist SIM, if a foreigner needs the SIM for a longer time, then the bidder can get a new SIM regularly against the work permit. 
On the other hand, in view of the demand of foreigners or tourists, the operators can offer different offers and packages to the regular package after activating the tourist SIM on a specific serial number. However, the packages and offers for this SIM will require the prior approval of BTRC. At the same time, no other packages will be offered except data, voice (international/national), SMS and combo (international/national).
"We are currently working on this to benefit tourists visiting Bangladesh so they can enjoy their stay. More details regarding tourists SIMs will be shared soon," said Md Mohiuddin Ahmed, vice-chairman of BTRC.