45th ICPC World Finals to be held in Dhaka for the first time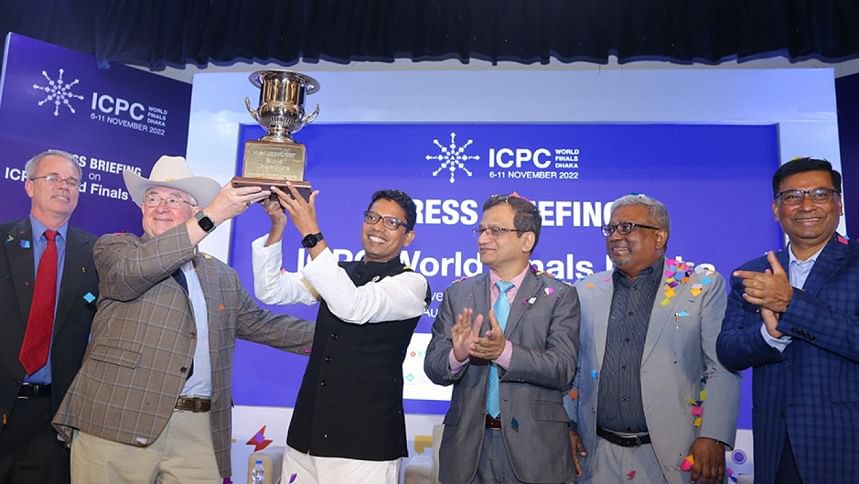 The World Finals for the 45th edition of the International Collegiate Programming Contest (ICPC), one of the most prestigious international contests for solving computer programming problems for university-level students, will be hosted in Bangladesh from 8th November at the International Convention City Bashundhara (ICCB) in Dhaka.
ICT State Minister Zunaid Ahmed Palak confirmed the itinerary at a 'Meet the Press' program today. Dr William B. Poucher, President of the ICPC Foundation & ICPC Executive Director, was also present at the Press Briefing.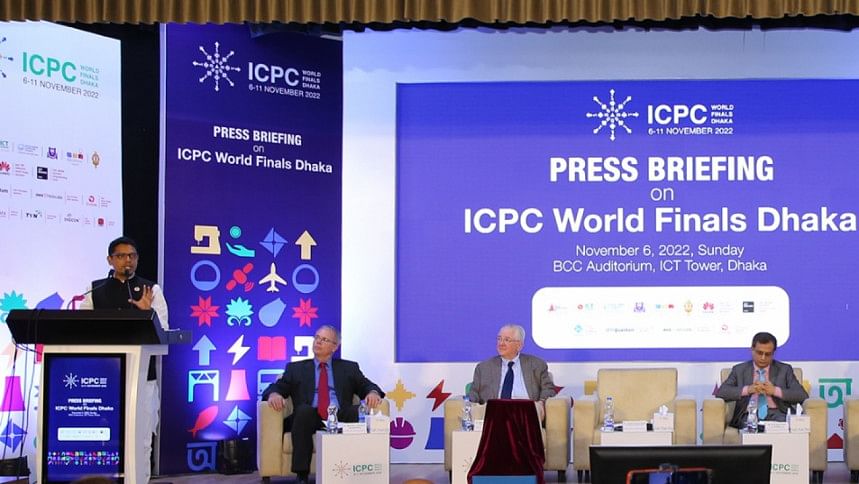 The 45th edition of ICPC is being led by the ICT Division, in association with the ICPC Foundation, Bangladesh Computer Council (BCC) and the University of Asia Pacific (UAP).
The International Collegiate Programming Contest is organised annually and started in 1970.
This year, 137 teams from 70 countries are participating in the final round of this contest. A total of 8 teams are participating from different universities in Bangladesh in this global contest.
Previously, Bangladesh University of Engineering and Technology (BUET) became the champion in the Asia West region in the 44th ICPC World Finals last year.
This is the first time that Bangladesh is hosting the World Finals. Bangladesh has been participating as a competitor in the ICPC since 1998.