Gaming platform Hasina and Friends to be launched tomorrow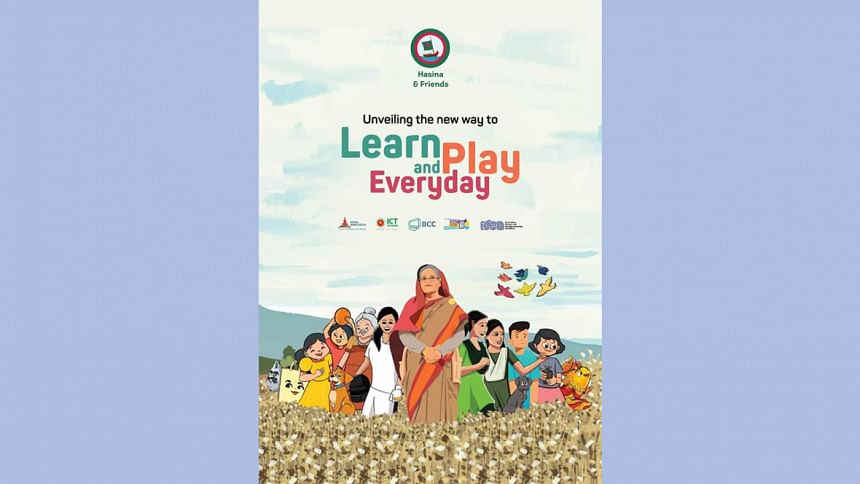 The ICT Division is set to launch the gaming platform "Hasina and Friends" tomorrow to enable users to learn about the environment, health, education and connectivity via interactive games and fun lessons.
The platform will be unveiled to mark the 76th birthday of Prime Minister Sheikh Hasina, according to a statement from the ICT Division.
The website is dedicated to children in three age groups (6-9 years, 9-12 years, and 12-16 years) and they are further divided into four core subjects, namely environment, health, education, and connectivity.
There will be specialised stories and games for each category.
The prime minister will be in stories as a character teaching the children about issues related to the environment, history and culture of the country, said Md Anwar Hossain, project director at skill development for mobile game and application of the ICT Division.
Besides, the stories will teach children about the values a person should develop to become a good human being and good citizen.
The platform contains 32 interactive stories and 12 games, the biographies of Sheikh Hasina and the Father of the Nation Bangabandhu Sheikh Mujibur Rahman, and information on each of the eight divisions of Bangladesh.
There will be messages on dedication, social justice, gender equality, education, innovation, humanity, perseverance, humility, self-confidence, resilience, respect, curiosity, service, and optimism.
Golden Harvest InfoTech Ltd, a multi-disciplinary outsourcing service provider, developed the platform.