30 km/h speed limit for motorcycles: how logical is it?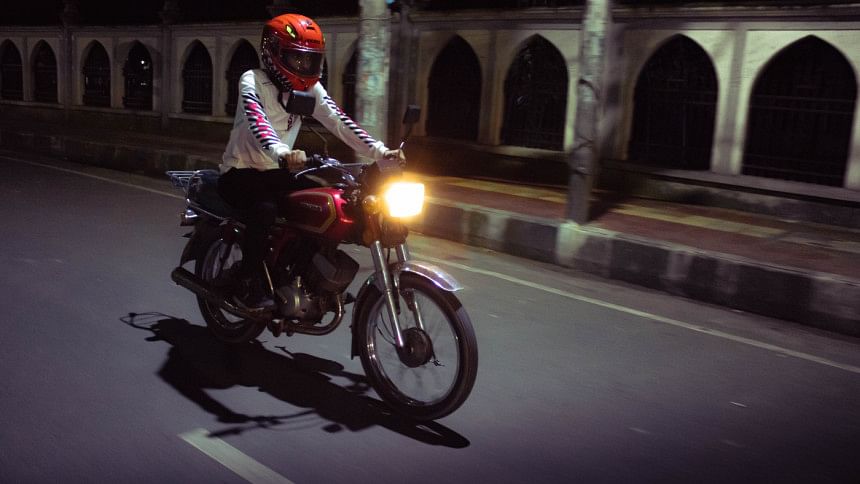 A new road policy was proposed recently, which limits the maximum speed of motorcycles below 126cc inside Dhaka. The main reason behind this ruling was simple: safety. The new ruling emphasised that it is easier to control motorcycles and scooters that are below 126cc, owing to them being low in quantity and not having a lot of power behind them. The ruling also mentions that bikes above 149cc have inclined seats that bikes below 126cc don't have, which makes bikes above 149cc safer for the pillion and the biker at higher speeds. 
However, the question remains: how logical is this new law, and what is the public thinking about it? Is it a good idea to implement such a speed limit in the first place? Based on the bikers we have talked to thus far, not many are happy about this new law. Some have even protested regarding this matter in both public and online. From their point of view, bikes are a mode of transport that gets them from point A to point B effortlessly - even in heavy traffic. Limiting the speed makes it tougher for them to travel intercity and forces them to spend more time on busy roads. 
A local biker, who chose to remain anonymous, said, "If the authorities were to limit the speed of the motorcycles, roads would be even more congested as the lanes are combined." He, like many other regular bike users, believes that there are more 125cc motorcycles in the streets during rush hours mainly due to a lot of people resorting to Pathao bikes to commute. "Most truck and bus drivers in Bangladesh don't know what signs or speed limits are, in those speeds if a truck or a bus comes from behind, there's no surety that they will brake or will maintain lanes which is where a big safety concern comes in", the biker added. He also said that if speed limits are given, the road authority should introduce new lanes by which only bikes would travel.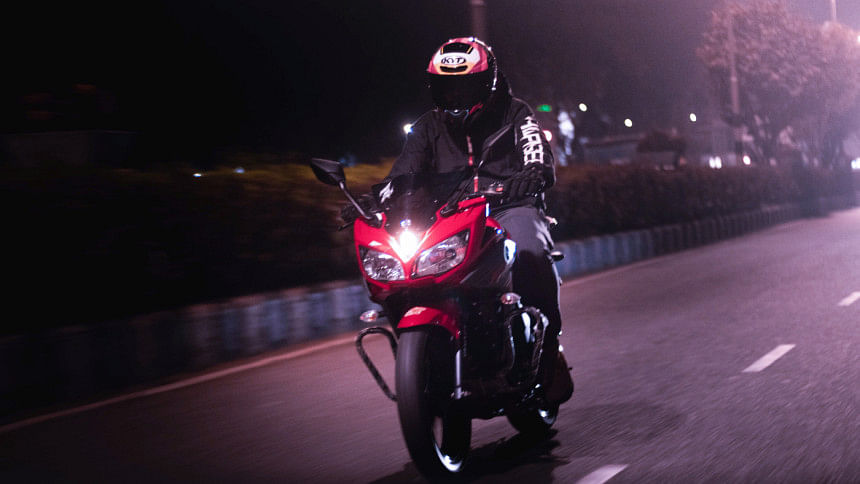 Another local Pathao rider said, "The biggest downside for us Pathao riders, who currently only ride motorcycles for a living, would be that it would take more time for us to finish a trip. The total number of trips at the end of the day would decrease and to make that up we would have to share rides for longer periods, with the risk factor of trucks and buses hitting us from behind". 
On the other hand, people who aren't bikers have completely different opinions. From their point of view, people are passing most of their time in traffic. If they're travelling from Dhanmondi to Bashundhara, it's almost 19 kilometres, but it takes almost 1 hour 30 minutes on a good day making the average speed less than 20 km/h. Even if the speed limit of motorbikes below 125cc is 30 km/h, either the traffic scenario won't change at all or may improve in time, since they would slowly have to adapt to stay in the slow lane like in foreign countries. 
Shahedul Islam, a local non-bike user, said, "It may be more fuel efficient for the bikers to drive at low speeds. Limiting them to intercity and banning them from entering highway routes is a safe choice since most bikes below 125cc are underpowered and light. On highways, the wind thrust at high speeds will stress out the engine to achieve the maximum output. Brakes are also more likely to fail at those speeds". Other regular commuters, who don't rely on bikes for daily transportation needs, shared similar sentiments - the 30 km/h speed limit for low-powered bikes is indeed a logical choice for enforcing safety in the city streets.
With all that being said, the truth remains that this new ruling doesn't quite affect a majority of bike users in Bangladesh. In the country, the majority of bikes are 149cc or above, which means most bikers are unhinged by the speed limit proposal. Some of the bikers who ride 149cc and above bikes share the same opinion as the aforementioned local Pathao rider, but the general consensus is a mixed one at best. 
According to the global data organisation CEIC Data, there were 506,912 motorcycles in Bangladesh in 2022. As per the report, this was a sharp increase from the number in 2021, which was 375,252. This staggering increase in local motorcycle usage certainly warrants the need for improved traffic laws and better safety precautions. 
The new ruling enforces safety but it does come with the consequences of more time spent on the roads and being stuck in traffic jams. It is also currently unclear whether or not proper research was conducted by the authorities before enforcing this rule. Without proper evidence or research backing up the speed limit implementation, the general public feels even more dubious about the feasibility of this law. However, if such speed limits and traffic laws are indeed initialised correctly, the traffic situation may certainly get better and roads will become safer for all parties involved - something we all hope for.