Top 5 motorbike releases in Bangladesh this year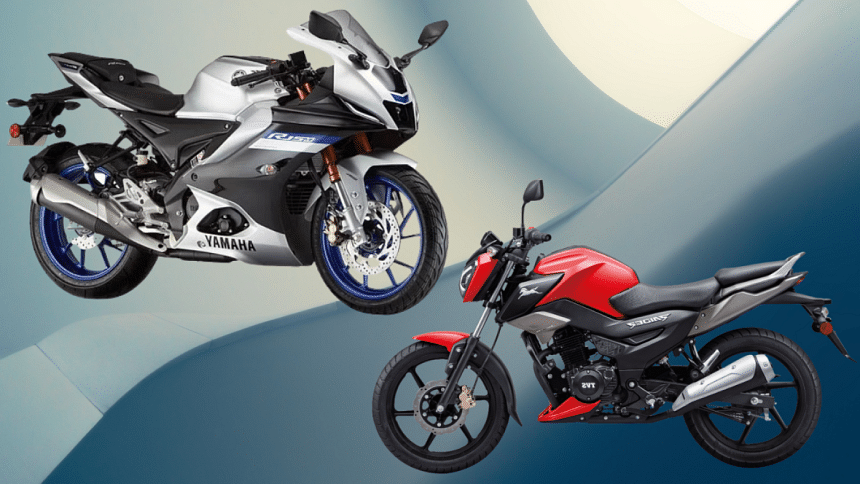 This year, not that many new bikes were released locally. Most manufacturers revised their existing lineup with a new colour combination or something similar, so keeping track might have been easy for most bike enthusiasts. Even then, not all the new bikes received the recognition they should have gotten as they might have confused a new bike for a revised bike. Nonetheless, as another year winds down, we look back at some of the most impactful motorbike releases this year - looking into the two-wheelers that had local fans talking.
Yamaha FZ-X 150
As the name suggests, this bike is from the same dynasty as the FZ-S or Fazer. It is the smaller version of the XSR for the FZ lineup, hence the very similar design. It shares the same engine as the FZ-S V3 which produces around 12.4ps of power paired with a 5-speed gearbox. Since it is related to the FZ lineup, its reliability is never an issue and you also never have to worry about the availability of its parts. The FZ-X is a great alternative to XSR for a lower budget if you're out there looking to buy a scrambler. With Yamaha FZ-X 150, you get the reliability the FZ line is known for and also get the menacing looks similar to the XSR. It is currently priced at Tk. 3,57,000.
TVS Raider 125
Earlier this year, the TVS Raider 125 was released in Bangladesh. At the first glance, one might even mistake it for the Apache 4v because of the headlight and similar design language. Even though the Raider is a commuter bike, it looks aggressive and sharp. Being a 125cc bike most people would think it doesn't have enough power, but in truth, this is the most powerful 125cc bike out there - with a power figure of 11.3ps and an air and oil-cooled 3-valve engine, which is quite unusual. The speedometer has all the features that 4v has, plus an indicator to remind you to wear your helmet. It has SBT (Synchronized Braking Technology) for better braking stability and safety. Given the price point, it is probably the best bike you can buy for Tk. 1,50,000 in this segment. 
GPX Demon GR165RR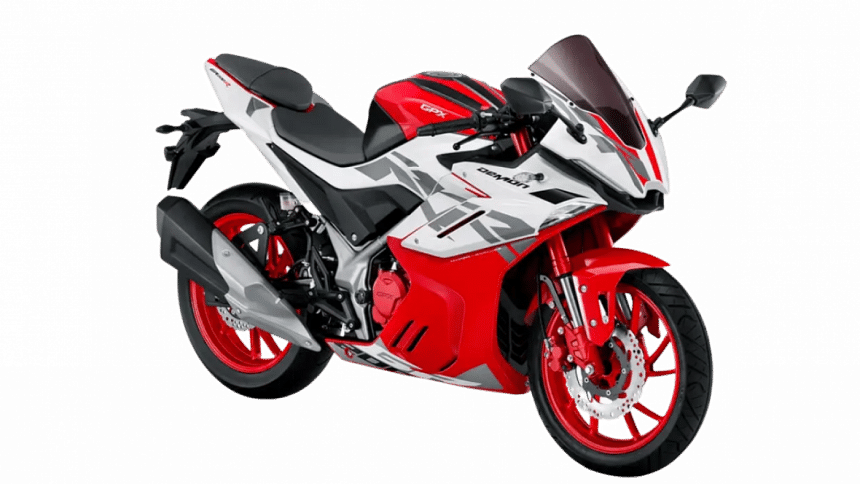 You might confuse this bike with the old GR165R since both the bikes look identical as far as looks go, and might have different colour schemes. The real difference lies in the engine, as it has a whole new 165cc liquid-cooled engine. You might think that the old one was also 165cc then what's the difference? Well, the difference is that the old one had 2 valves and the new GR165RR has 4 valves. Rather than giving it a new look, they decided to increase the power of their existing bike, which already looks very menacing and ahead of its time. It produces 19.2ps which on paper makes it the fastest sports bike in Bangladesh. To increase braking performance, they added a dual-channel ABS system as well. GR165RR is the kind of bike that has sharp looks and can go fast when you want it to go fast. As per recommendations, you cannot get a better sport bike within the price of Tk. 3,69,000.
Lifan KPT 150 4V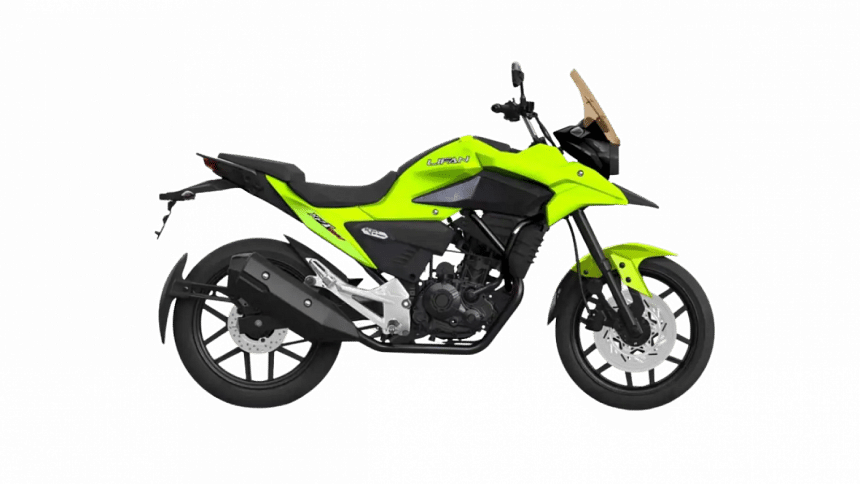 The most powerful adv, as they say. Not only did they change the looks of this bike but they also came up with a new 4-valve, 4 strokes, single-cylinder 150cc liquid-cooled engine that makes 20.4ps of power. To put that in perspective, the old KPT used to make around 14.8ps. That's almost 6 more horsepower, which is an insane upgrade for a motorcycle. Even with all that power, at the end of the day, it's an adv, so the top speed is capped at 136 kmph which is more than enough for effortless highway riding. Some people may be concerned about the mileage of the bike since it has so much power but worry not, this bike gives around 40-45 kmpl, as per Lifan themselves. It also comes with abs as standard so braking won't be a problem. If you're out there looking to buy an adv that's not only comfortable but also has power, Lifan KPT 150 4v is the way to go. The bike is valued at Tk. 3,30,000. 
Yamaha R15M V4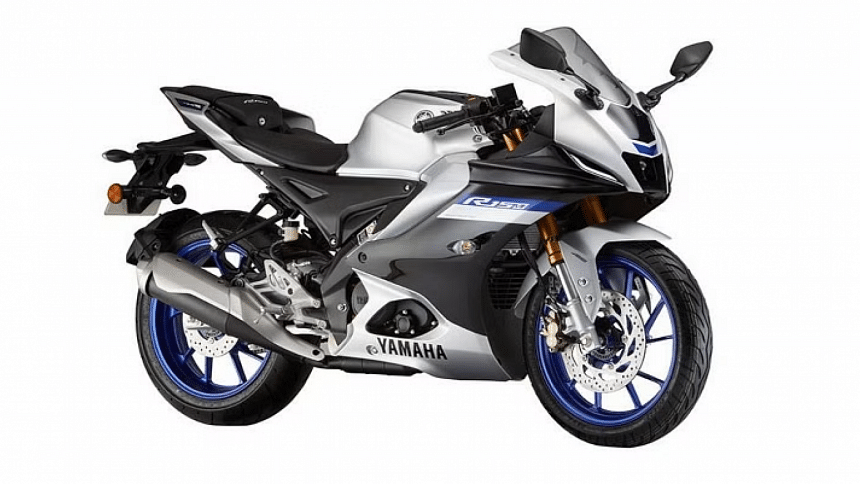 This is the long-awaited bike that everyone was waiting for. Unlike other bikes that use 4v in the names of their bikes to represent it has 4 valves, Yamaha on the other hand used 'v4' to represent that it is the 4th generation of R15. However, that doesn't mean this bike doesn't come with a 4-valve engine, for even the very first R15 v1 that launched in 2008 packed the valued 4-valve. For the 4th generation of the R15, they launched two variants: the regular R15 and the R15M. Both the bikes are identical mechanically and dimensionally, but what makes them different is that the R15M has a quick shifter which makes shifting gears even more effortless. It's the first ever bike in this segment to receive that. 
This bike also has the same 155cc liquid-cooled 4-valve engine that the last generation had but its power is detuned for better reliability. Now it produces 18.4ps power which, on the streets, isn't quite noticeable. The design of the R15 was heavily inspired by its bigger sibling, the R6. This bike has a lot of new techs such as you won't be able to start the bike if the bike is on stand, as well as Yamaha's app called Y-connect with which you can connect your phone to your bike. It has dual channel abs as standard. The all-new R15's sitting position is less aggressive than that of the last generation, so your back won't get sore if you are riding for a long time. This bike is one of the most premium and reliable bikes in this segment that money can buy. You can make it yours for Tk. 5,70,000.