Metro rail likely to open last week of December: MAN Siddique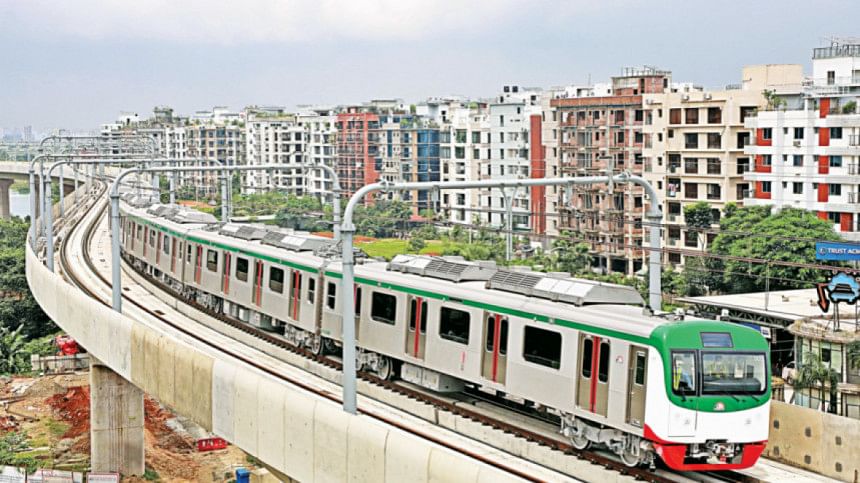 The country's first ever metro rail is expected to be inaugurated in the last week of December, metro rail authorities said today.
"We have sent a summary to the road transport and bridges ministry seeking prime minister's appointment in the last week of December for inaugurating the metro rail," MAN Siddique, managing director of DMTCL said.
Cabinet division has asked the project authorities to take necessary preparations keeping the timing in consideration, he said.
Dhaka Mass Transit Company Ltd (DMTCL) is implementing the project formally known as Mass Rapid Transit MRT Line-6.
He was briefing reporters after signing a contract for a package of MRT Line-1, another metro rail line, at a city hotel.
MRT Line-6 will be launched partially from Uttara to Agargaon in the first phase.