SUST now wants to withdraw DSA case against student
Registrar files an application to police to withdraw the case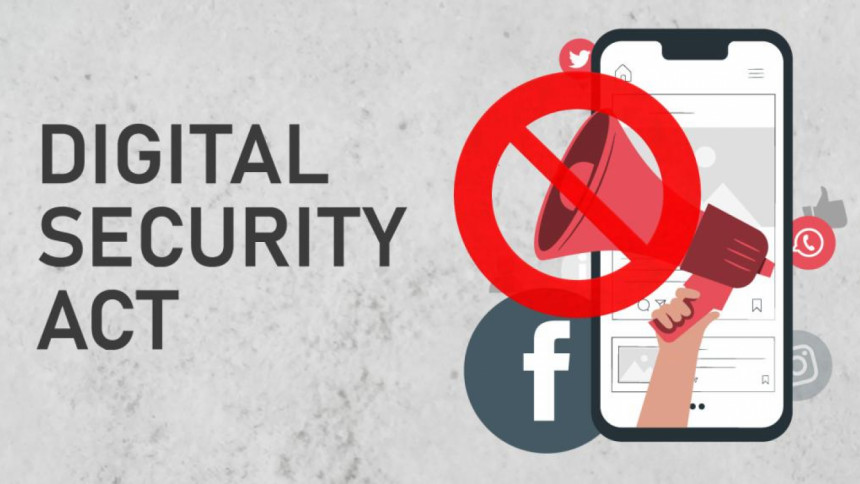 Amid nationwide criticism over suing a student under Digital Security Act (DSA), the authorities of Shahjalal University of Science and Technology (SUST) decided to withdraw the case.
SUST Registrar Mohd Ishfaqul Hussain, also the plaintiff of the case, filed an application to Jalalabad Police Station on behalf of the university today to withdraw the case, said Okil Uddin, officer-in-charge of the police station.
"The case was filed with the police station, but we can't withdraw the case. So, we will forward the application to the court," he told The Daily Star.
Earlier on June 15, the registrar filed the case accusing Mahir Chowdhury, a final year student of the economics department of the university, for an alleged derogatory post on Facebook about former health minister Mohammed Nasim after his death.
The case was filed under sections 25 and 29 of the Digital Security Act.
The Daily Star could not get the registrar's comment regarding the withdrawal of the case as he did not receive phone calls.
Earlier, after filing the case, he said, "In the post, he wrote derogatory and defamatory comments on the national leader and renowned politician. Many people of the university urged the vice chancellor to take action, hence the case was filed."
"His act does not violate the proctorial rules of the university, but it violated the law of the state. We didn't file it willingly, but having received numerous complaints in this regard, we decided to file the case," he said.