Exploring hidden gems in Bangladesh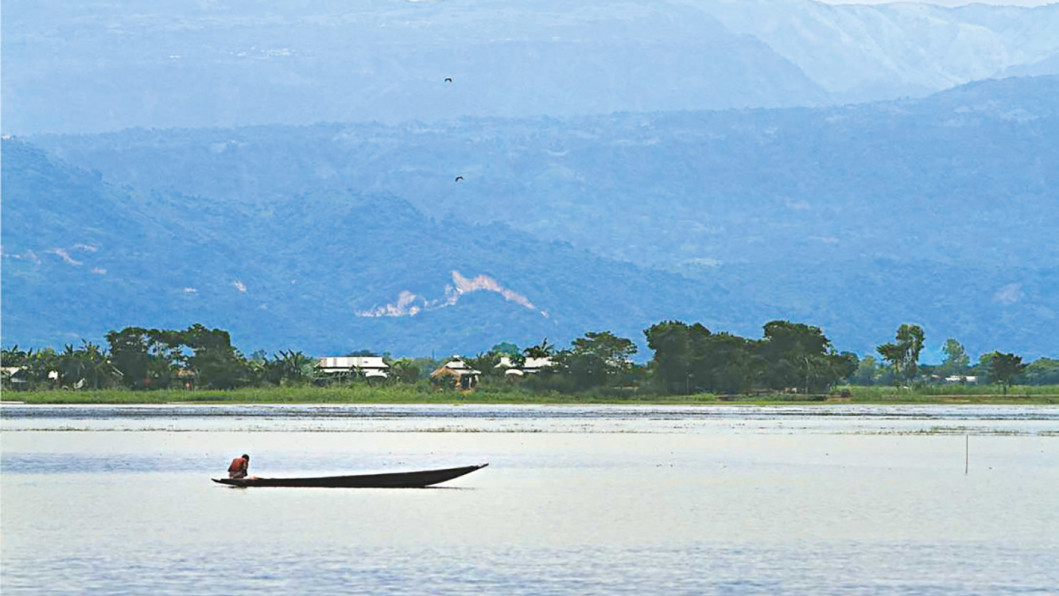 Bangladesh has a lot of unexplored beauty. For example, the Laldia forest and sea beach in Barguna provide a unique opportunity to enjoy both the tranquillity of the forest and the murmur of the sea, but not many people in the country are aware of this hidden gem. Similarly, among the 1,529 tourist destinations listed with the Bangladesh Parjatan Corporation (BPC), only a few are frequented by tourists.
World Tourism Day 2022 calls for rethinking tourism. So, let us explore how we can boost the tourism sector in Bangladesh by attracting more visitors to less-travelled destinations as well as making people aware of responsible and sustainable tourism.
DIGITAL BRANDING IS THE KEY
"Globally, top tourist destinations attract tourists through smart branding strategies but unfortunately, we have utterly failed to do so," said Dr Santus Kumar Deb, Asociate Professor and Chairman of the Department of Tourism and Hospitality Management at Dhaka University.
"We are still following ineffective, dated strategies and that is why many of our potential tourist destinations are still overlooked," he added.
Deb suggested branding local tourist destinations through digital advertising such as creating short promotional videos and disseminating those through social media platforms to attract national and international travellers.
"The lesser-known tourist destinations need to be promoted through digital marketing techniques such as blogging and creative social media campaigns," said Sadia Haque, Co-founder and CEO of ShareTrip, a leading online travel aggregator in Bangladesh.
"We send our in-house teams to explore new tourist destinations, onboard local hotels and resorts, and build partnerships with well-known transport companies to ensure hassle-free tours to these places" Haque added while sharing her company's extensive promotion and awareness campaign for attracting tourists to less explored areas in the country.
DEVELOP TOURISM AMENITIES
The absence of basic tourism amenities, including accommodation, catering and electricity, discourage tourists from travelling to new destinations. Therefore, measures should be taken to develop all necessary services and facilities to make the tourists feel comfortable and secure in each destination.
Md Ziaul Haque Howlader, Manager of PR and Marketing at the BPC, thinks promotion is essential but improving the communication system is inevitable if we want to endorse less-known destinations. 
The poor connectivity from the highway to tourist destinations is also one of the reasons why many potentially popular locations remain undiscovered by the majority.
"The last mile connectivity has not been developed the way our highway connectivity has improved in recent years," Ziaul said.
It was proven once more following the opening of Padma Bridge how important improved communication is to the tourism industry. The southern part of Bangladesh has seen a significant boom in tourism since the opening of the multipurpose bridge.
Regarding developing new tourist destinations, Abu Tahir Muhammad Zaber, Chief Executive Officer of the Bangladesh Tourism Board, said following the opening of Padma Bridge, they are working on exploring new destinations such as Sonadeep of Barguna and Shonar char of Patuakhali.
However, both the BPC and Bangladesh Tourism Board informed that they cannot focus on ensuring tourist facilities in many destinations due to budget and manpower shortages.
ENHANCE DIGITAL SERVICES
Digital facilities such as e-tickets, e-reservations and e-payments in tourism have gained huge popularity globally in the post-coronavirus era.
It is challenging for travellers to learn about lesser-known locations because there is a lack of information online regarding their unique features, amenities, transportation, and accomodation. So, a digital platform can be established where details on all tourist destinations in Bangladesh are available, suggested Dr Santus Kumar Deb.
Farzana Bushra, manager of public relations at GoZayaan, another leading online travel agency in Bangladesh, said many hotels and tour operators are yet to be digitised.
"We are working on digitising every required amenity, such as e-booking and e-payment, in Bangladesh. What we are doing on our part is encouraging property partners, hotel partners, and tour operators to add digital facilities," she added.
ENGAGE THE LOCAL COMMUNITY
Community engagement is crucial to ensure smooth progress in local tourism. The communities would serve as a pivotal source to secure the protection of tourists if they are aware of their involvement in tourism and subsequent financial gain.
"Due to tourism, employment will be created in the local community," said Md Ziaul Haque Howlader.
"If workshops and awareness campaigns can be organised for the local population to inform them about how tourism may improve their quality of life, then locals' attitudes toward tourists will progressively improve," he added.
Last but not least, whether exploring new destinations or the currently popular ones, tourists must be vigilant about their carbon footprint to prevent environmental degradation.