A cleaner and greener transformation of banking operations
Green Banking has been in practice in the local banking sector for more than ten years now. Bangladesh Bank issued the "Policy Guidelines for Green Banking" in February 2011 and since then; it has brought in some much-needed changes to the sector with banks having adopted different initiatives towards a green transformation in their operations.
According to Bangladesh Bank, the term "Green Banking" refers to banking practices that foster environmentally responsible financing practices and sustainable internal processes that minimise greenhouse gas emissions and waste.
Bangladesh Bank published in its quarterly review on Sustainable Finance of Banks & Financial Institutions (Jan-Mar 2022) that banks have improved significantly in regards to in-house environment management indexes, such as using solar power, better water, light and resource management, and an overall decrease in energy consumption.
Green Banking involves two approaches. The first focuses on transforming internal operations of all banks to being environmentally friendly and resource protective. This means that all banks have to adopt ways of utilising renewable energy, automation and other measures to minimise their carbon footprint from banking activities.
The second approach is that all banks should adopt environmentally responsible financing, taking the environmental risk of projects into account before any decision and also support the growth of green initiatives and projects, otherwise known as Green Financing.
Our focus is on the former starting with solar power.
Bangladesh Bank installed solar power systems on its rooftop for energy efficiency in 2011 and other banks have since adopted the same technology in their operations as well.
Mesbaul Asif Siddiqui, Head of CRM and Sustainable Finance at City Bank, shared that his organisation's focuses on using solar power for its operations. For example, the bank is opening a new solar powered Agri branch with 13 ATM booths in Savar.
A representative of Bank Asia said they have adopted solar power in 11 branches across the country. But while using solar power is important, resource management within the office space is also something that banks have to be cautious of.
So, Bangladesh Bank requires banks in the country to prepare an inventory on the consumption of water, paper, electricity, energy etc, by their offices and branches in different areas.
In this regard, Siddiqui said City Bank has plans to minimise its in-house operational carbon footprint.
"To reduce paper consumption, we use smart printers and print on both sides of the page. We are also gradually converting the lighting system to more energy efficient technology, changing from desktop computers to laptops to reducing carbon emissions and enhancing staff awareness on ESG through internal campaigns on special days like Earth Day and World Environment Day."
Salahuddin Ahmed Murad, Public Relations Officer and Brand Communications Manager of NRB Bank, said they only use natural sunlight at head offices during the daytime.
"Our signboards are also automated to turn off after the day's end," he added.
Paper recycling is also a huge part of banking operations as it greatly reduces the amount of paper used. 
A representative from BRAC Bank said that in an effort to reduce in-house paper consumption as an enterprise, they have already recycled 135 tonnes of paper through a recycling partner.
"Through the 'every page matters' initiative, old and outdated waste papers are being converted into clipboards, boxes, notebooks, cartons, etc, ultimately contributing to greater sustainability," he added.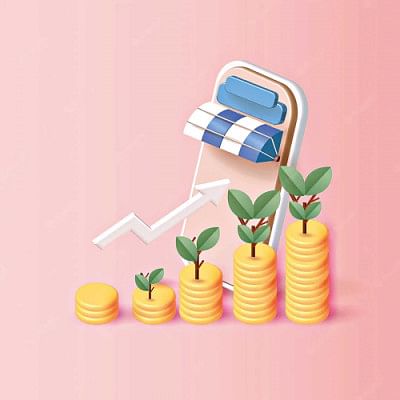 While not as directly impactful for the environment as recycling paper is, cash recycling deserves a mention.
With a cash recycler, deposited funds are reused by the next shift or employees when checking in. With recycled funds, the amount of float needed is greatly reduced, which can represent a dramatic effect in the store's operations, risk profile, and bottom line.
A representative of Southeast Bank said they have installed cash recycler machines (CRM) in all branches, including agent banking points in rural areas of the country, and they encourage customers to use CRM points over ATMs.
CRMs accept cash, count the notes, authenticate them and credit the amount to accounts on a real-time basis, enabling cash to be deposited and dispensed from the same cash cassette. These devices are more advanced than cash dispensing ATMs, resulting in a decrease in labour and increasing efficiency.
While energy conservation and green-initiatives are environment-friendly resource saving initiatives, a truly paperless banking sector is only possible through the use of online banking. Almost all banks now provide online facilities and this has significantly cut down on paper and electricity wastage.
Representative from BRAC Bank said in regards to its digital services, "As a part of our digital transformation initiative to reduce our direct carbon footprint, BRAC Bank is advocating its mobile app 'Astha', a feature-rich mobile banking app that offers many banking services at the customer's fingertips."
"This reflects the maturing of our digital ecosystem and integration of fundamental sustainability initiatives into banking services, such as less paper consumption, ensuring health and safety protocols during the pandemic, unavoidable traffic and direct carbon emissions, while using fossil-fuel powered transportation," he added.
With Astha, BRAC Bank's banking services cover the three vital parts of online banking, SMS Banking, E-statements and Internet Banking.
Bank Asia also has similar instruments for Green Banking.
"Our online banking services include E-statement, SMS Banking, SMS Alert, Net Banking, E-Fund Transfer, Digital Attendance and email correspondence, which helps drastically reduce the waste of printing paper," the lender's representative said.
And these are just two examples out of many banks that have transformed their operational landscape over the years thanks to online banking.
This has reduced the use of paper in day-to-day operations, and even banks' internal operations are moving into paperless practices. In this regard, the representative from Southeast Bank said that apart from internet banking, their offices and its functions also support the paperless endeavour.
"All our board meetings take place via our own online meeting platforms and most of our internal and external communications happen digitally as well," he added.
Banks in Bangladesh have become more and more conscious about their efforts towards a green transformation but there is a lot more to be done as new technologies need to be introduced to achieve such a change and ensure zero carbon emissions.