We need collaborative partnership through academic consortium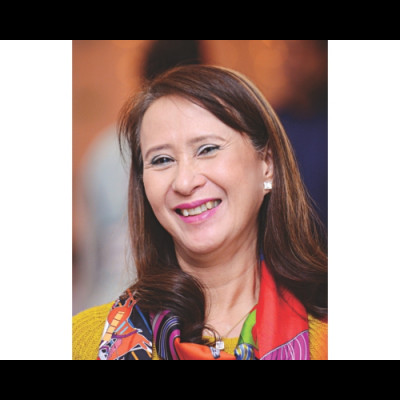 AIUB envisions promoting professionals and excellent leadership catering to the technological progress and development needs of the country. We are committed to provide quality and excellent academic programmes that are not only integrated with modern technology but are also responsive to the emerging challenges of the time. Quality education is a major priority for us. AIUB has always strived to adhere to the prescribed national and international standards of quality and excellence including those provided by the professional bodies and organisations. The students being the valued customers are the central focus of the university. We ensure that they are provided with utmost care and attention to meet their primordial needs for their future success.
Along with the focus on quality education, additional student facilities are also considered to have a significant influence in the progressive development of our students. Facilities like labs, library, study areas, book store, cafeteria, gymnasium etc. are all held to the same standard as our academic programmes. AIUB has robust state–of-the-art computer laboratories, with the only university in the country with more than 700 units of virtual computers, an animation laboratory, and a media studio. The whole university operation is under the Virtual University Expert Systems (VUES), which was developed and maintained by our own students. Even basic requirements of first aid in case of any accidents on the premise are fulfilled by the medical centre located on-site. Security is undoubtedly one of the most crucial concerns for students and parents alike, and hence a focal point for us as well. All the faculty buildings are closely monitored through CCTVs, metal detectors, and professionally trained personnel 24/7. The permanent campus located in 8.5 acres of land in Kuril Road, Kuratoli, and will be ready by the end of 2016. Thus the academic operations will be moved there from spring semester classes which will commence in January 2017.
AIUB envisions to explore research-based educational practices through conducting research activities on potential industrial issues, organising seminars on contemporary issues, and arranging for publications of international journals. We aim to foster the culture of research and writing among the AIUB students and faculty members, and promote AIUB's linkage with international intellectual communities. The continuation of the existing journals, the AIUB Journal for Business and Economics and the AIUB Journal for Science and Engineering and the official magazine, contribute to gradually develop and enhance the culture of publication of the University. PhD is unfortunately not a part of the university curriculum at this point, because of the limitation of the law of the country. The university engages in a number of different exchange programmes with various foreign institutions from across the globe. We have several existing MoUs with different universities elsewhere in the world from diverse cultural programmes to dual and joint academic programmes, many of which have been pivotal in building strategic partnerships that enable students to take up many opportunities and add value to their careers.
Our curriculums undergo rigorous scrutiny and evaluation once every semester with representatives from the academic and the corporate world. It's worthwhile to mention that evaluation is just not through in-house Institutional Quality Assurance Cell [IQAC] and local institutions like UGC, but even from established international bodies like Philippine Accrediting Association of Schools, Colleges, and Universities [PAASCU], the Asia Pacific Quality Network [APQN], the International Organization for Standardization [ISO], the Societe Generale de Surveillance [SGS], and the United Kingdom Accreditation Service [UKAS]. All our academic programmes, as well as our administrative management, have been accredited and certified by both local and international councils, further ensuring that the AIUB lives up to the standards it sets for itself.
While public universities get almost 100 percent subsidy by the state budget, and around 90 percent is allocated for private schools and colleges, technical schools and institutions, madrasas for their teachers and employees' monthly salary expenditures through Monthly Pay Order (MPO) issued by the Ministry of Education, private universities are totally dependent on students' fees and charges, and do not get any such financial support from the government.  Rather, taxes are imposed on private universities and VAT on rents, salaries and honorarium, advertisement, etc.  The university pays tax as per government regulations.
This issue needs careful and serious reconsideration, as private universities are instrumental in transforming the huge student population into human capital, which in turn contributes to the overall national economy.
Private universities in Bangladesh need to establish collaborative partnerships through academic consortium, which can serve as an intellectual resource for students and teachers. It can facilitate course cross-registration and faculty exchange between members, joint resources like access and services to computer labs and libraries, or even joint academic seminars, conferences, researches, projects and initiatives.
The Consortium can have collective emphasis on innovation, creativity and societal impact, which will be able to drive the development of a knowledge-based society. More importantly, this can provide a collective, more powerful, unified voice with greater impact than that in individual institutions to local and national government as well as the business and industries.
Our faculty members are also required to meet certain criteria in order to be in accordance to the quality standards of our programmes. All our faculties are graduates from renowned universities, with at least a Masters degree, many of which are completed from foreign institutions. We also have some academic staff from successful entrepreneurial and corporate backgrounds, who bring a versatile approach to the learning process.
Our Human Resource Office together with the IQAC conducts regular training and development programmes for both academic and administrative staff, covering performance evaluations, improvement plans, and open discussions for encouraging constructive interactions within the faculties, as well as the academic support officers.
ECA has always been the heart and soul of our student life here at AIUB. With around 15 active student clubs and organisations, a multitude of sports tournaments and national competitions, there is always something for everyone to be a part of in the university. From performance arts, drama, and film-making to debate, photography, and arts, each club has their own events and activities throughout the semester. Even the departmental clubs of business, engineering, and computing proactively organise workshops, seminars, and festivals that provide a platform for students to get involved and work on real-life problems of their respective fields. Students, as well as other club members, also contribute to the community through their keen participation in many social welfare initiatives and causes supported by the university.
We at AIUB believe that success is not contingent within the pages of a book or in the words of a theory, but in being able to practically apply it in real-life scenarios and experience a wholesome education that acknowledges the distinctive talents that burn in each of its students, waiting to be nurtured and blossomed into tomorrow's leaders, no matter who they are or where they go.