Premium customers at the centre of attention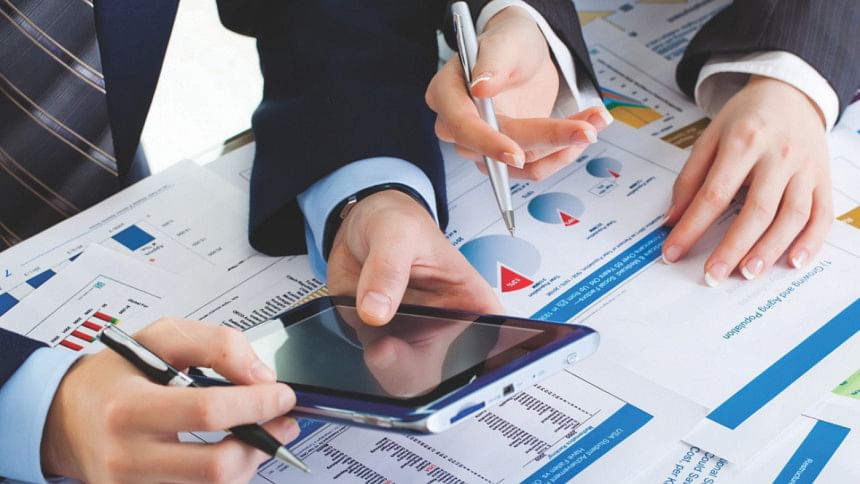 The concept of serving high-net-worth clients with maximum attention has given rise to a new tier of banking.
It has encouraged banks to launch separate premium segments, similar to those existing in developed countries for years now, with an objective to render tailor-made services and give special benefits.
Some of these services include premium credit and debit cards, dedicated relationship managers, discounts, and offers on services and products such as loans and lockers.
Services under priority banking also include internet and mobile banking, financial consultation and information. Some banks offer premium credit cards with shopping and entertainment rewards all over the world.
The idea was floated a decade ago in Bangladesh and now many local, private and foreign commercial banks are offering these specialised services to hook potential new customers and retain existing ones. Trained banking professionals, known as relationship managers, provide these services to the clients.
Some of these private lenders include Brac Bank, City Bank, Eastern Bank, Mutual Trust Bank, Prime Bank and United Commercial Bank, while the foreign banks are HSBC and Standard Chartered.
"The goal of our priority banking is to deliver specialised services and provide a dedicated channel to our customers with an array of privileges," said Anis A Khan, managing director of Mutual Trust Bank or MTB that launched 'Privilege Banking' in 2010 and again, restructured the division in August 2014.
The bank has about 700 privileged customers; after the restructuring of the unit, its customer base has grown by 290 percent and deposits by 200 percent, he said.
A customer must have a minimum deposit and three-month average deposit balance of Tk 30 lakh or above to become a privileged customer.
Khan said MTB aims to give tailor-made products and services to cater to the ever changing needs of clients. These customers are determined generally by the average balance they maintain with the bank. A client's background is also an important determinant.
In most cases, potential customers are automatically offered priority banking services and they do not need to pay additional fees or charges for it.
Priority services differ from one bank to another. For example, free locker services are not provided by all.
Standard Chartered Bank, which was the first to launch priority banking in Bangladesh in 2001 and re-launched it in 2010, has a different set of conditions to become priority customers.
A customer has to have a minimum six-month average deposit balance of Tk 35 lakh or equivalent, which will go up to Tk 50 lakh in a current account/savings account, plus term deposits.
Under an asset-led definition, a customer must have mortgage worth Tk 70 lakh or mortgage plus auto loan of the same amount to be eligible for priority services at StanChart.
"When launched in 2001, the exclusive proposition was that it was the first of its kind in the market. Over the years, priority banking has evolved and is now deemed as a benchmark in the industry," said Bitopi Das Chowdhury, country head of corporate affairs at Standard Chartered. Presently, StanChart has five priority banking centres, which will be doubled soon to meet growing demand, she added.
The bank has been witnessing sustainable year-on-year growth and holds the largest priority banking portfolio in Bangladesh. But it declined to disclose how many priority customers it has at the moment.
Brac Bank has been providing services in premium banking since 2008.
"It is a specialised service made for our important clients," said Selim RF Hussain, managing director of Brac Bank, adding that the focus on priority banking will increase in the days to come.
Eastern Bank also offers a wide range of services under its priority banking unit, where a customer can get discounts at top hospitals, both at home and abroad, hotels and restaurants.
There are a total of 57 banks operating in Bangladesh. Of these, around 10 banks have priority banking products. However, no state-run bank offers such services.
City Bank said its Citygem priority banking started in 2013. The bank also launched 'virtual office concept' which allows its priority customers to use the bank's lounges for business meetings where complimentary lunch is provided by the City Bank.
"We also provide limousine pick-up services for Citygem customers at Dhaka and Chittagong airports," said Mashrur Arefin, additional managing director of the bank. There are 10 value-added services, including brokerage and capital market investment advisory services, for priority clients.