#Perspective
What's the "Dhaka" magic?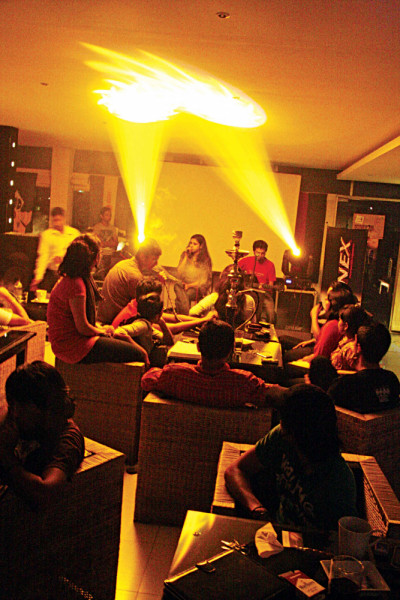 There is no doubt that in terms of the public conscious of Bangladesh, being the capital of the country for 50 years, and the administrative headquarters of the region for much longer, Dhaka has expanded from a quaint green eastern sleepy town to a raging metropolis. It appears to thrive on chaos, energy and heat pulsating through its crowds, heavy traffic, and bustling markets.
Which is why when the pandemic-curbing lockdowns gripped Dhaka, its residents saw the city in a whole new light. The usually loud city became unnervingly quiet, the roads empty of people and vehicles, and even street-side vendors. Stray cats and dogs skulked about, emaciated and desperate, as food leftovers from the city's innumerable eateries disappeared due to them being shuttered.
Scenes like this are usually only seen during the annual Eid holidays, when people en masse leave for their hometowns, but then the air holds within it the essence of festivity, unlike the lockdowns, when things looked bleak and menacingly quiet. This unwanted calm snatched away livelihoods just as the pandemic snatched lives.
But as COVID strains become less threatening, and people adapt back to normal lives gradually, the beloved chaos of Dhaka is back. More often than not, its residents will feel the brunt of and vocally bemoan the pollution, road congestion, clogged drains and the seasonal water-logging — and all that which truthfully plagues this mammoth city. And yet, a large number of the same people will also miss this loud and noisy monster when they are away from it.
So, what is it about Dhaka that makes it so beloved to its residents? 
The one with open arms
Dhaka is mysterious in its vastness, all-engulfing. There are so many areas and corners and nooks and gullies, that a few lifetimes might not be enough for one to truly just understand, let alone explore, this cantankerous behemoth of a town.
Each moholla has its own flavour, seeped in very local flavours, where the people know each other for generations, sharing the tribulations and joys of lives lived together, sometimes in friendship and sometimes in animosity, but never in apathy or unfamiliarity.
Contrastingly, there are large buildings where neighbours do not know the faces of each other, or names or occupations, or share their pains and happiness. The very same neighbours, in both types of localities and the variations therein, will however seem to band together with belongingness when faced against something as a community. It is a strange dichotomy which is Dhaka's truth.  
It is estimated that every day, more than 40,000 people migrate to Dhaka on average, and as experience will testify, scores also leave, unable to cope with the rough and cruel city that this can be. Yet, the city welcomes with open arms all those dreamers with a will to do hard work and be resilient.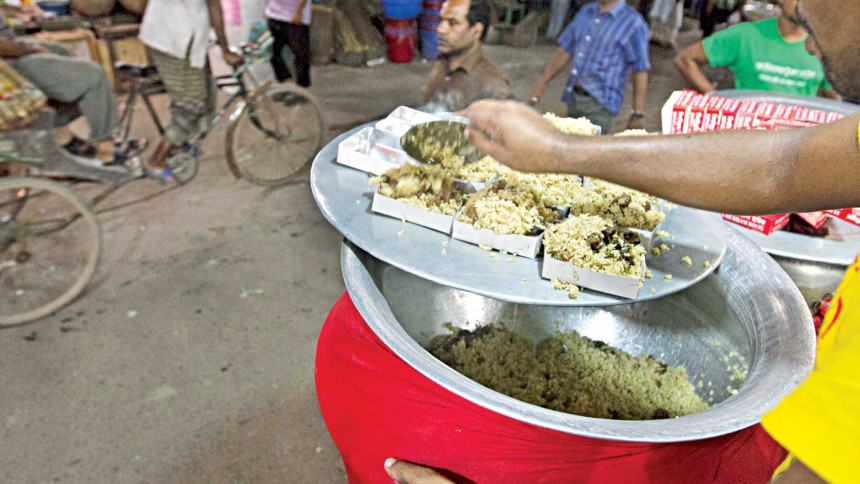 The secret keeper
The city's maze-like map is misleading of the secrets it holds so closely. The crazy network of bland squiggly lines here on the street level hold beautiful old houses, chic modern structures, various little stores and food shops tucked in countless corners of the alleys of this city, both the Old Town area and the new. There are also parks, artisanal shops, painters, metal works, cloth-dyeing establishments, novelty tea sellers. Any random day while out on an errand, one might find an erstwhile unobserved structure or spot, sitting there like it always has been, waiting for someone new to discover it anew. 
A foodie's haven
The one thing that people leaving Dhaka miss, and those living here enjoy, is the scrumptious variety of food. From the obvious Old Dhaka's kachchi biriyani and its potato, nihari paye, naan, grills and broasts, pista badam drinks to the variety of bhorta bhajis of the Bangladeshi cuisine, there is vibrant sub culture of snacks thriving in Dhaka.
Traditional snacks include bakarkhanis and puris, pakoras and aloo chops, daal boras, chanachur, fuchka, chotpoti, muri makha, boot bhaja, and what not. Recent access to the Internet has sparked the creativity of food sellers further, most evident in the new variety of street food that has appeared on the scene.
One might think of the strawberry bhorta, aporajita cha, spiced boiled egg served over steaming noodles, versions of chicken soup, dim (egg) cake, crepes and rolls to be a mostly inclusive list, but it barely mentions the most obvious in just street food. Not to mention the array of cuisines available in the more formal establishments like Chinese, Mexican, Korean, Indian, Turkish and Sri Lankan, to name a few.
The ubiquitous nature of roadside tea stalls with strong thick tea and an assortment of dry snacks like toasts, buns and of course the bananas, is a much loved characteristic of Dhaka.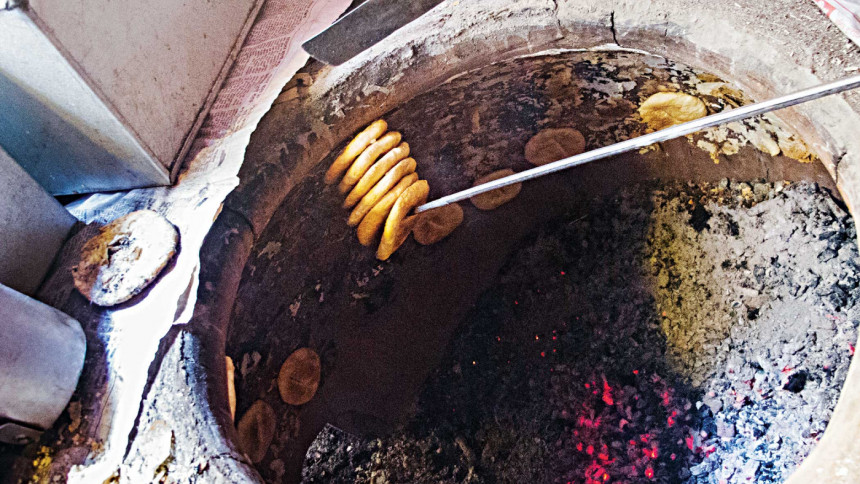 Dhaka, of plenty
Once upon a time, people could claim that a lot of comfort items are not easily available in Dhaka, and even less in the rest of the country. But as incomes increase and tastes change, the city and its population have evolved to accommodate all sorts of tastes and preferences, in housing, clothes, food, furniture, décor, etc. If you see something online, a replica or inspired product will be in the Dhaka shops soon enough. From original brand shops to first copies and bona fide local producers, items of all types and qualities are available in the city, for people of all budgets.
The literary scene
Dhaka is home to the country's largest book fair—Ekushey Boi Mela, in February every year. The narrow labyrinthine lanes of Nilkhet, Bangla Bazar and Mirpur book hubs are magical for bookworms for both new and second-hand Bangla or English books. Many a rare gem can be spotted by scouring the hundreds of small and ordinary-looking stalls in the city's book markets. Not only that, a new culture of book cafes has emerged, to the delight of all bookworms that call Dhaka home.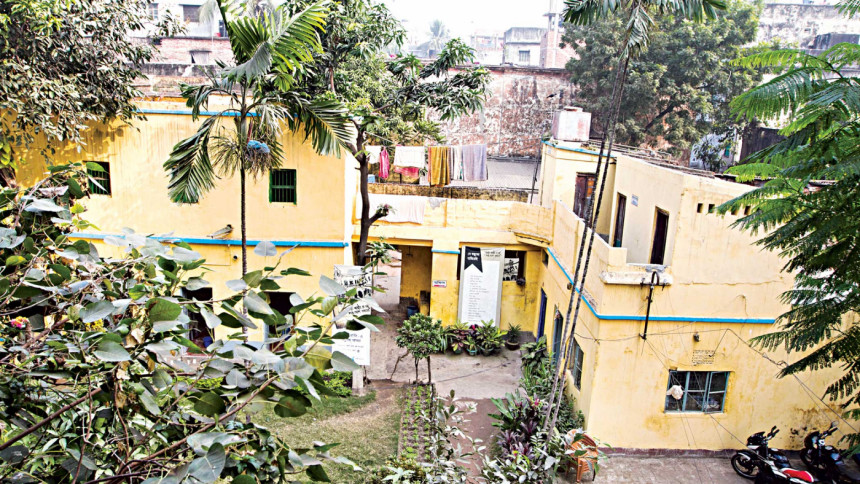 DU
The city and its eponymous university are part and emblematic of each other. Both are vast, welcoming of strangers, and a hotbed of activities, nurturing life. Not to mention, both the city and university have been home to and played key roles in all national and political movements that have made today's Bangladesh the way it is, with all its good, as well its bad. The city was, and largely remains, the seat of Bangladeshi intelligentsia. Whether that is good, or overall detrimental for the country, is a debate for another day.
Here is to our Stockholm Syndrome-ish love for Dhaka, with all its wonders and pains, and a host of human stories at every step. 
Photo: LS Archive/ Sazzad Ibne Sayed
Photo: Azim Khan Ronnie