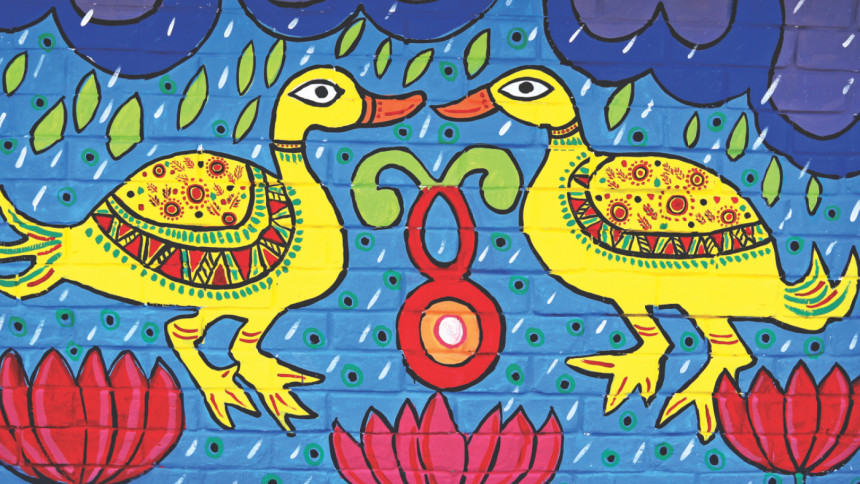 The first day of the Bengali calendar is an occasion of festivity imbued with the spirit of unity among diversity. This is also a time to celebrate our pastoral traditions where lies all the hallmarks of our distinctive identity as a nation.
The universal appeal of Pahela Baishakh unites all the citizens of Bangladesh across class, race and religion. Along with Bengalis, innumerous indigenous communities of the country celebrate this occasion with their distinct colour and verve. It is also recognition of tolerance of others and difference of opinion that is embedded in our culture. Unfortunately, there is a vested group which is trying to subvert the secular spirit of the festival. But Bangladeshi people have bravely encountered these odds and celebrate the day with renewed vigour. On this happy day, we mark a fresh start leaving behind all that is negative and revitalise ourselves with positivity and optimism.
As a nation we are yet to overcome the impediments that confront us such as the political divide, poverty, discrimination against women, religious extremism and climate change. Pahela Baishakh inspires us to come together, cutting across our differences, prejudices and parochial interests. Let us reclaim our hold on our peaceful tradition and celebrate the strength and resilience of the Bangladeshi people.