Gamechanger in the Transport Industry
With changing Bangladesh, young minds play a big role in bringing about positive changes. Not only do these changes make lives of the millions in Dhaka city easier, but also, make an effort to solve a national dilemma. In this case, one raves about the success of Pathao, an app-based commute service.
Hussain M Elius is the current CEO of Pathao, the popular ride-sharing platform that helps passengers reach their destinations on time. Recently, they have also launched two new services call 'Pathao Parcels' and 'Pathao Food'. On December 2017, the initiative won The Daily Star ICT Award in the category of ICT Startup.
Elius' journey to success was not one without setbacks. After trying to set-up a few other start-ups, Elius had found little success. However, it did not demotivate or stop him from setting new goals. Elius, an alumnus of North South University, did not see these failures as stopping points. He paired up with his friends, Shifat Adnan and Ahmed Fahad, and founded Pathao. Shifat Adnan is the Chief Technical Officer of Pathao.
In 2015, Pathao started as a delivery service when the e-commerce industry was just taking off. The founders targeted a small niche market. They had purchased motorcycles and trained their riders to deliver parcels within Dhaka between 10 am to 5 pm. 
"Back then, there was no demand to commute faster and motorcycles as a means of transport were considered risky," says Elius. "Still, we were trying to think of ways to utilise the bikes that we had purchased and use them beyond the delivery time."
Initially, a secret Facebook group was opened, where the founders of Pathao added their friends. "We let them know that, we have bikes and riders. If they needed to reach their destination on time, they can contact us personally," Elius explains. Pathao had five bikes under their possession half way through 2016. There were even times when the crew members of Pathao stood outside universities, offices, schools and several other locations offering people rides. 
Initially, customers were skeptical about this idea. However, with time, the users found this service to be unique, cheap and super fast. Soon, words spread and so did the contact numbers of Pathao. The service started receiving more calls. A demand was created where users felt motorbikes were one of the best ways to travel in the busy roads of Dhaka. Also, more and more motorbike owners saw this as a good earning opportunity.
Soon, the team of Pathao took their initiative one step further. They created an app that allowed riders to get in touch with passengers through a platform called 'Pathao Rides'. It was October 2016 when the Pathao app came into being. Needless to say, the rest is history.
Currently, there are three services being offered by the Pathao app.
Through 'Pathao Rides', users are not only limited to avail rides on motorcycles. Pathao has also ventured into serving through four-wheelers. On November 1, 2017, Pathao Cars was launched. The service is currently available in Chittagong and Dhaka.
On the other hand, 'Pathao Parcels' promises to deliver goods safely within three hours.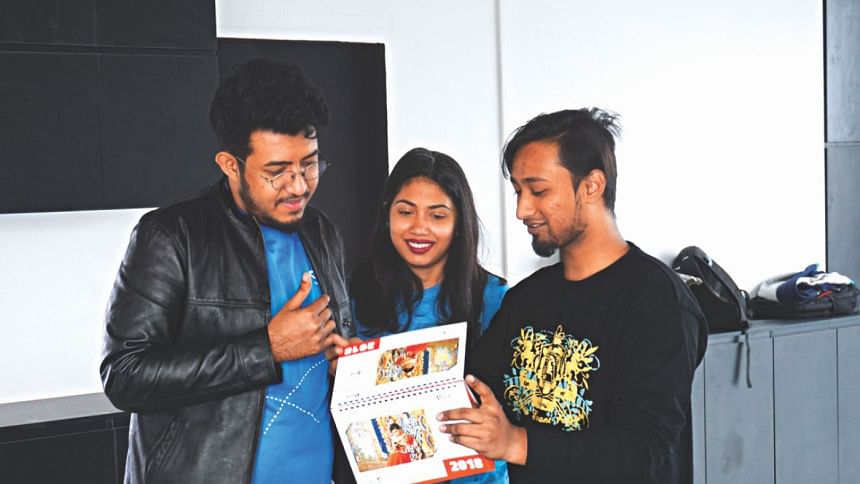 The most exciting service of all three is 'Pathao Food' through which people can order their favorite dishes from restaurants and hotels within their locality. The Pathao Food messenger places the orders and deliver packages to the users' homes.
Pathao did not only bring a revolutionary change in Bangladesh's transport system, but also has touched many lives by creating scopes for livelihood. "Every time I use Pathao Rides, I get into conversations with the riders and drivers who work for Pathao, asking them how to improve our system. Once while enquiring so, one of the bikers thanked me by saying how Pathao helped him find employment, adding that the job was helping his daughters pursue education. It's moments like these when I feel truly successful and empowered," expresses Elius.
At a time when there was almost no demand to commute on bikes and people were concerned about its safety, the Pathao team decided to develop themselves from a bike messenger service delivering packages within Dhaka to a successful app based commuting service. Pathao has successfully emerged as a youth based start-up company that provides employment to over 300 people. "Thousands of people depend on Pathao. What started as a means of making a living is now a greater responsibility to us," says Elius.