Breaking the bloody taboo
Bangladesh has seen cascading changes in terms of women's empowerment, setting an example of herself among other developing nations. Although the country saw progress in addressing several issues linked to sexual and reproductive health rights (SRHR), family planning, child mortality rates and maternal health, menstruation still remains widely stigmatised.
What should we do to remove this stigma? The answer lies in communication.
Over the years of developmental efforts, we have achieved gender-balanced literacy rates in many parts of the world, which will help contribute to achieving the egalitarian dream for all men and women. However, we still seem to ignore a fundamental aspect of womanhood due to the shame associated with the "time of the month," which is rather a phrase used to avoid saying the word "period" or "menstruation." This is precisely a manifestation of the stigma, and we need to overcome it. Period.
We have to communicate the fact that menstruation is normal and natural, and not a disease or a condition, and importantly, not a "dirty" word. We have to come out of the socially molded perception that the blood is impure and dirty. Of all the things that oppress women, her own body should never be one of them. It is no secret that an empowered woman is the most effective catalyst for sustainable change, and to address the menstrual taboo is to tackle a root cause of gender disparity. For many girls, menstruation marks the beginning of a lifetime of discomfort, embarrassing health problems, missed days of school, and even harassment. The problem with deliberate absenteeism, for example, will affect them in the long run, since they would often drop out or discontinue their education. There is also the issue of poverty. Girls and women have to rely on some form of alternative method such as using cloths or cottons because it is simply too expensive to continually purchase pads each month. As we can imagine, they often have to succumb to using uncomfortable and ineffective traditional methods which are extremely unhygienic and can lead to some really serious health problems.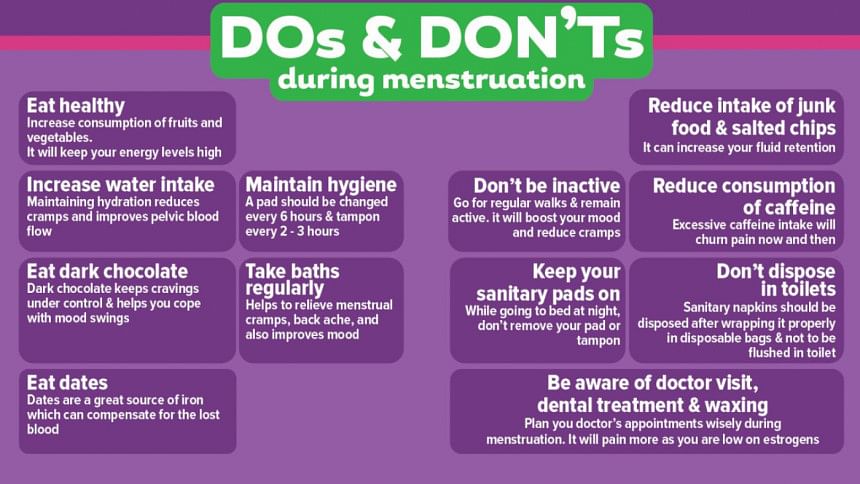 We have to find a way to break this taboo and ensure communication through positive social and behavioural change when it comes to menstruation. In order to truly communicate these efforts, a global platform is required to communicate menstruation topics openly. Hence, every year on May 28, Menstrual Hygiene Day is celebrated, epitomising the notion of collaboration among NGOs worldwide.
The theme for this year's Menstrual Hygiene Day is "empowering women and girls through good menstrual hygiene" with the hashtag #NoMoreLimits, which speaks to the freedom and power that can come along with MHM. Spearheaded by WASH United in Berlin in 2014, the day helped recruit over a hundred partners worldwide to take part in the global conversation. The platform has a common goal: to remove the stigma around menstruation through positive communication.
The stigma and shame are taught, and do not live with the girls they affect, but are evident in culturally entrenched notions that we have communicated wrongly, for generations.
No more limitations. It's time we break the silence.
Syed Wadud is Content Developer, RedOrange Media and Communications.